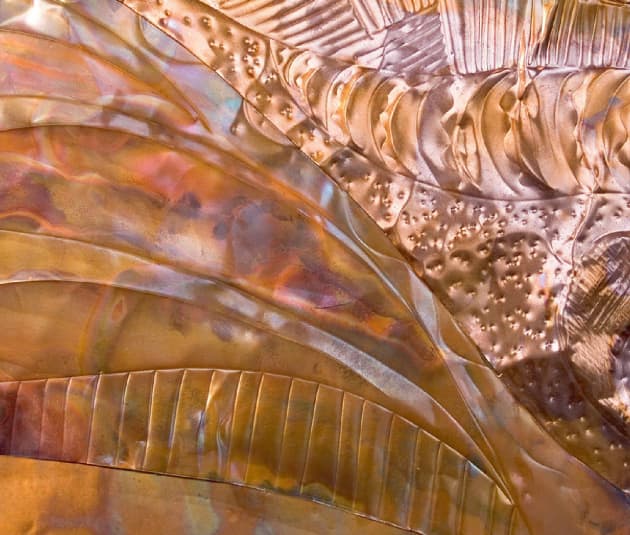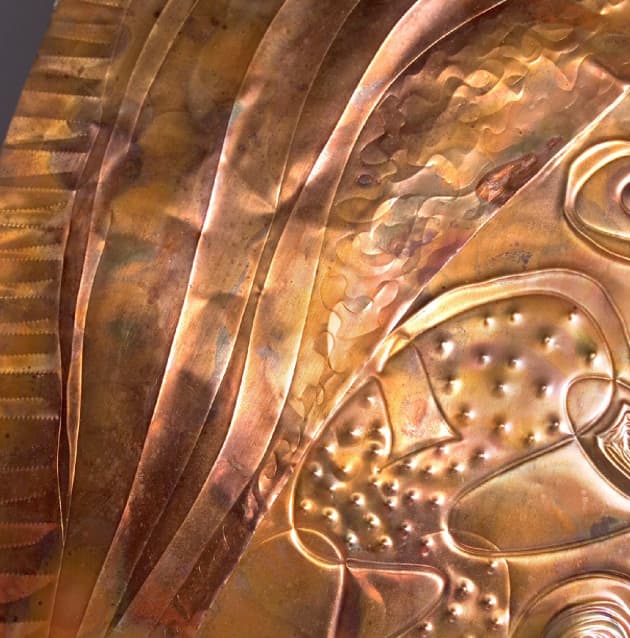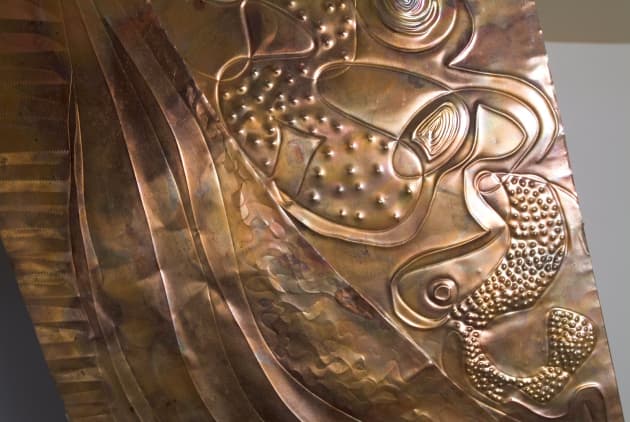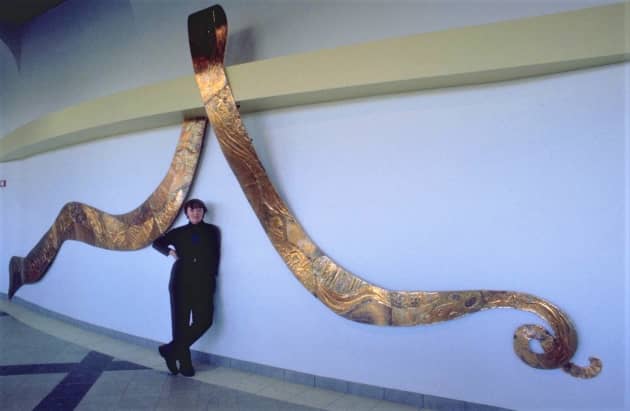 Client: General Electric
Location: Schenectady, NY, United States
Completion date: 2000
Artwork budget: $10,000
Project Team
Interior Designer
Dragana Vlatkovic
D-V Design
Client
General Electric
General Electric
Overview
The forty-foot vine is created from five flamed and hand-tooled copper sheets on flexible plywood. The ends are fastened then rising to an existing wall panel, looping around and turning down through the panel before continuing on.
Process
The project was completed and installed in three weeks!
Additional Information
Darcy worked closely with the interior designer and architect for the space Dragana of D-V Design. Elephant Vine in GE one of many projects that Darcy and Dragana have collaborated on.