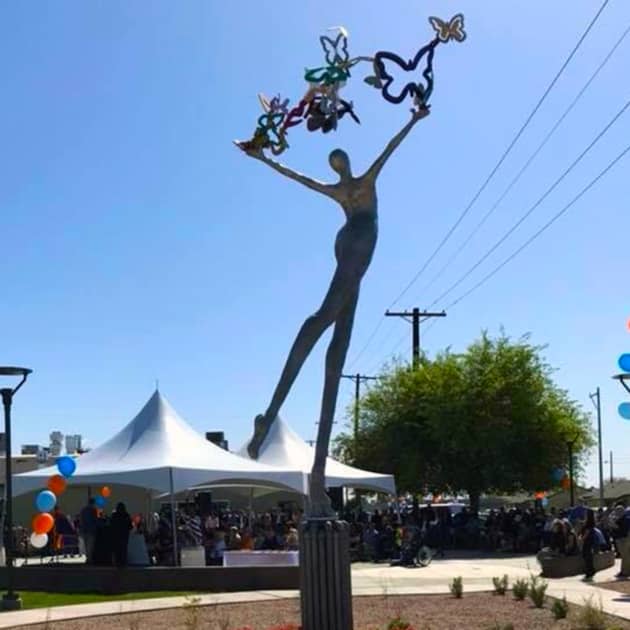 Photo: Jake Kelly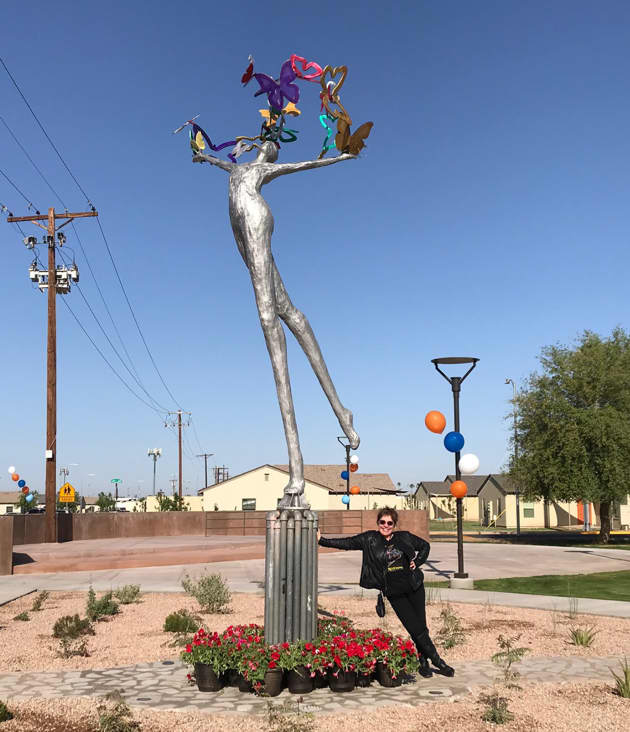 Photo: Adam Schultz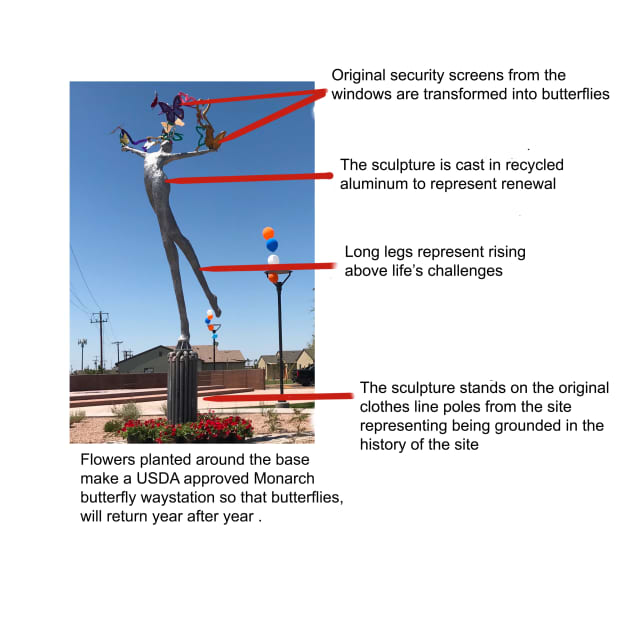 Photo: Lorri Acott
Client: Coffelt-Lamoreaux Housing
Location: Phoenix, AZ, United States
Completion date: 2018
Artwork budget: $100,000
Project Team
Artist
Adam Schultz
dream big sculpture
Client
Gloria Munoz
Maricopa County Housing
Client
Brian Swanton
Gorman and Co.
Industry Resource
Bryan Buikima
Cracker 8 Projects
Industry Resource
Debbie Bakel
Madd Castings
Industry Resource
Ric Eighmey
Ric Eighmey mold making
Overview
"Spirit of Renewal", Cast & fabricated aluminum, recycled materials from the site. $100,000 February 2018. 21ft x 8ft x 8ft. "The Spirit of Renewal"
Goals
This iconic sculpture, reflects the transformation that occurred at Coffel-Lamoreaux and used recycled materials from onsite to do so.. From the poles from the original clothes lines that were at the site, the elongated figure reaches up with butterflies flying from the tips of her hands. The long legs on the figure represent rising above life's challenges, the use of the old clothesline poles represent the history as the foundation of the community. The butterflies flying off the top of the hands have recycled security screens from the original windows from the homes at the site and represent the essence of transformation.
Process
There were several agencies involved in bringing this project to life. Maricopa County Housing Authority decided that they wanted to include art using some of the recycled materials from the site. The developer agreed. Restore arts, an art organization in Phoenix knew that we would be ideal for this call and encouraged us to team up with them to help it happen.