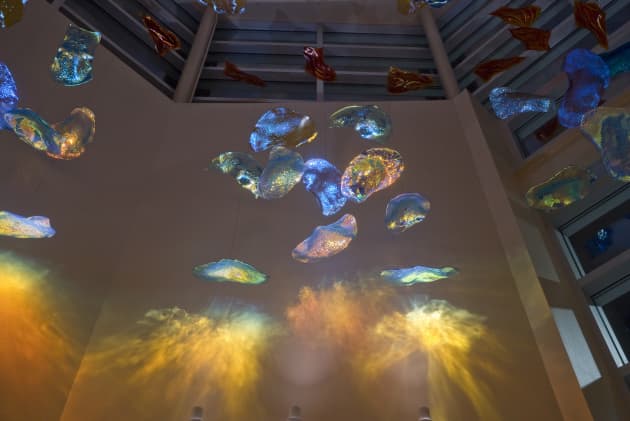 Photo: Zev B Hoover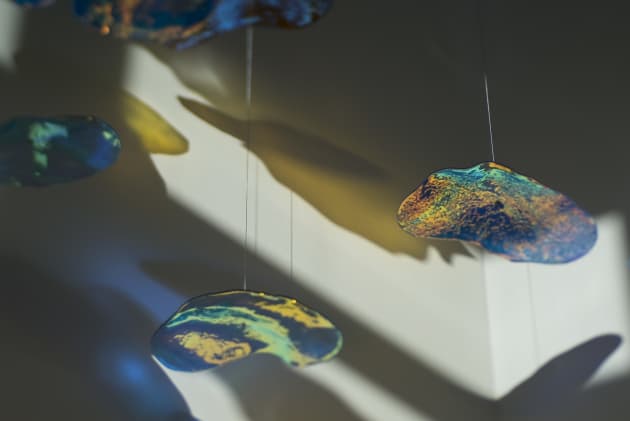 Photo: Zev B Hoover
Client: City of El Paso
Location: El Paso, TX, United States
Completion date: 2016
Artwork budget: $75,000
Project Team
Artist
Michele Gutlove
Design Studio GH, LLC
Art Consultant
Jeffrey M Hoover
Design Studio GH, LLC
Overview
An impressionistic rendering of the helix nebula, for the lobby of the new Irving Schwartz Public Library is about 20′ x 20′ 20′ and changes with the changing light throughout the hours of the day and the days of the seasons.
Goals
The beautifully clear night skies, inspired this artwork. The artwork, inspired the library to focus on space and astronomy.
Process
The entry lobby of the new public library was designed to look like an observatory. Working with the architect, the library directors, the public art office and the community, the art celebrates El Paso.
Additional Information
It was a distinct pleasure to be involved with this project.