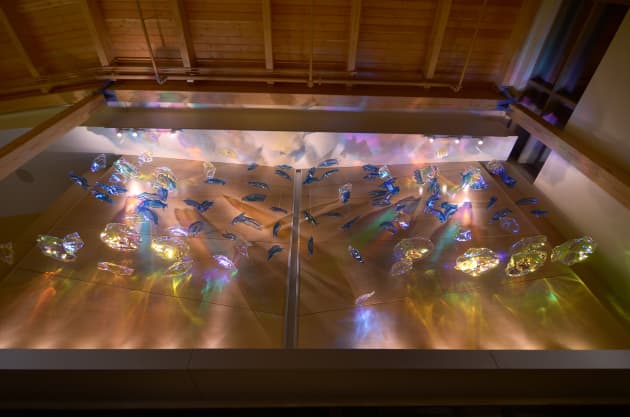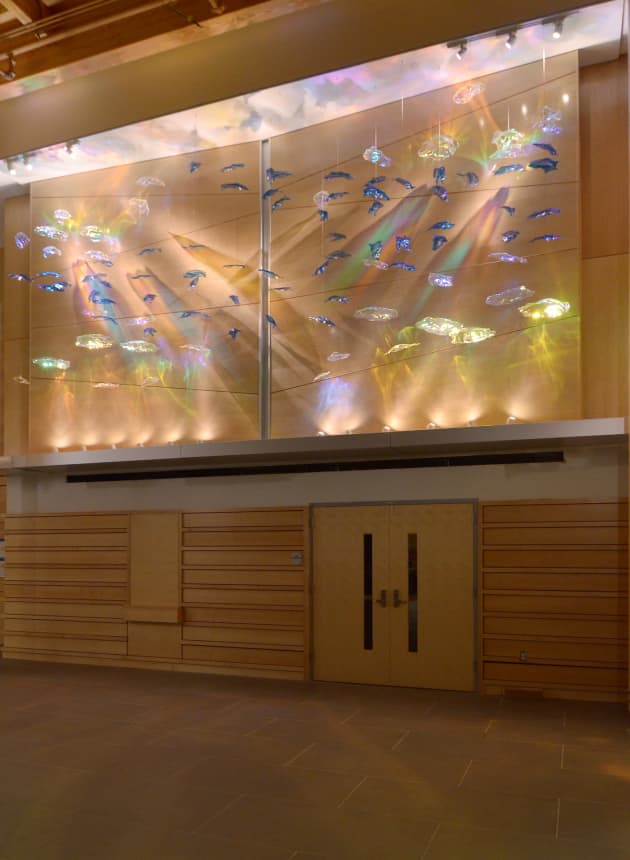 Photo: Zev Hoover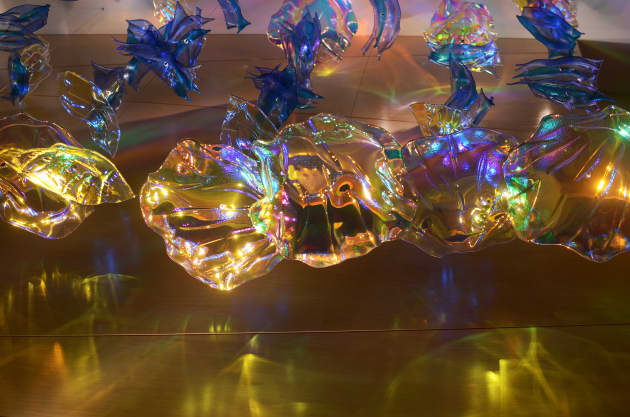 Photo: Zev Hoover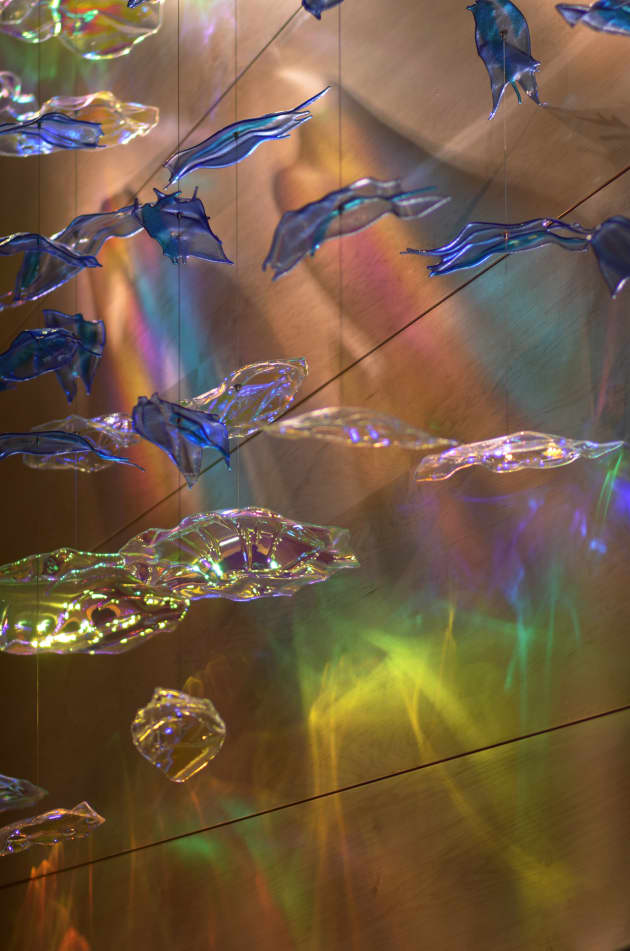 Photo: Zev Hoover
Photo: Zev Hoover
Client: Maine Arts Commission
Location: Farmington, ME, United States
Completion date: -000
Artwork budget: $30,000
Project Team
Artist
Michele Gutlove
Design Studio GH, LLC
Art Consultant
Jeffrey M Hoover
Design StudioGH, LLC
Overview
Heliozephyr
Mount Blue Regional High School, Farmington, Maine. thirteen feet by twenty one feet by three feet
Goals
Although this art was inspired by the sun and wind in the Mount Blue region, the interplay of the glass and light creates shadows, reflections and refractions suggesting anemones, rivers, sea jellies, galaxies, or a myriad of other possibilities.
Process
We worked with the architects and builders before the building was built and during construction.
Additional Information
Installation in the lobby of the theater at the Mount Blue Regional High School, in Farmington, Maine. The are recalls the magic of stage lighting.