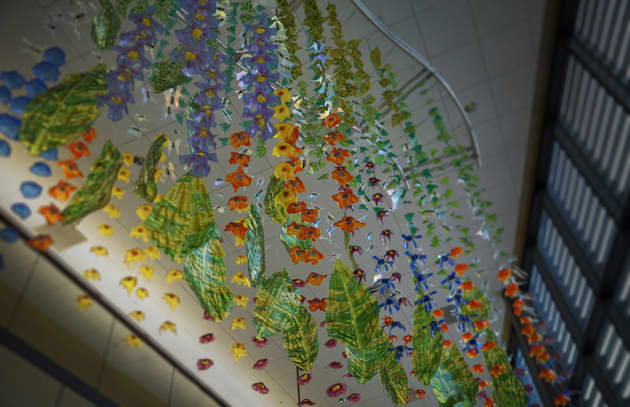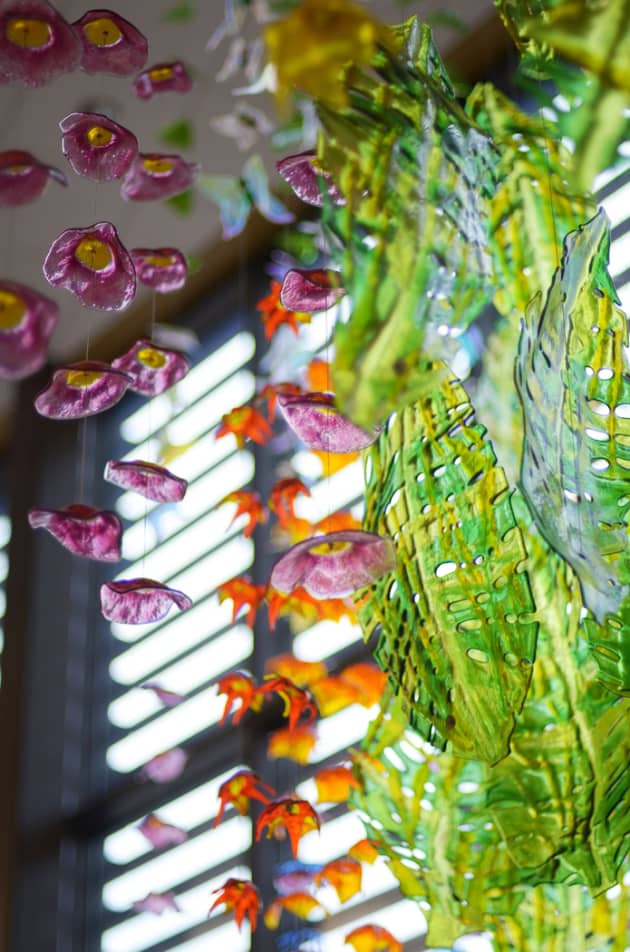 Photo: Emergence Detail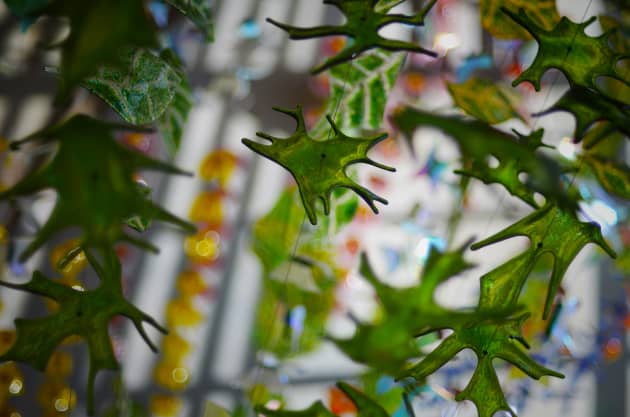 Photo: Emergence Detail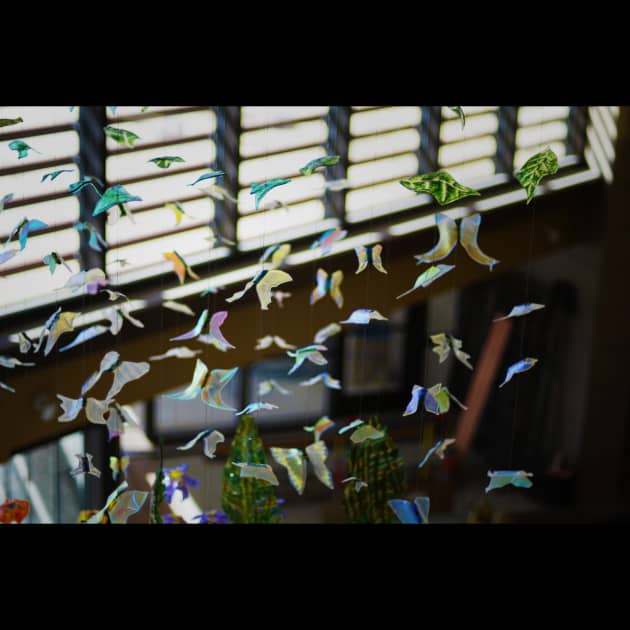 Photo: Emergence Detail
Client: Juvenile Justice Center, Cedar Rapids, Iowa
Location: Cedar Rapids, IA, United States
Completion date: -000
Artwork budget: $50,000
Project Team
Artist
Michele Gutlove
Design Studio GH, LLC
Art Consultant
Jeffrey M Hoover
Design Studio GH, LLC
Overview
Medium:
Fused Colored and Dichroic Glass, Stainless Steel
Dimensions: fourteen feet by sixteen feet by six feet
168″ x 192″ x 72″
Goals
A tribute in glass to transformation, installed in the juvenile courthouse in Cedar Rapids, Iowa. Hundreds of caterpillars emerge as dichroic glass butterflies in a forest of native wildflowers, ferns, deciduous leaves, and evergreen needles.
Process
We worked together throughout the construction and installation process. There are about 40 butterflies throughout the building.
Additional Information
There are 900 handmade glass caterpillars set into the terrazzo floor and 400 glass butterflies scattered throughout the sculpture.