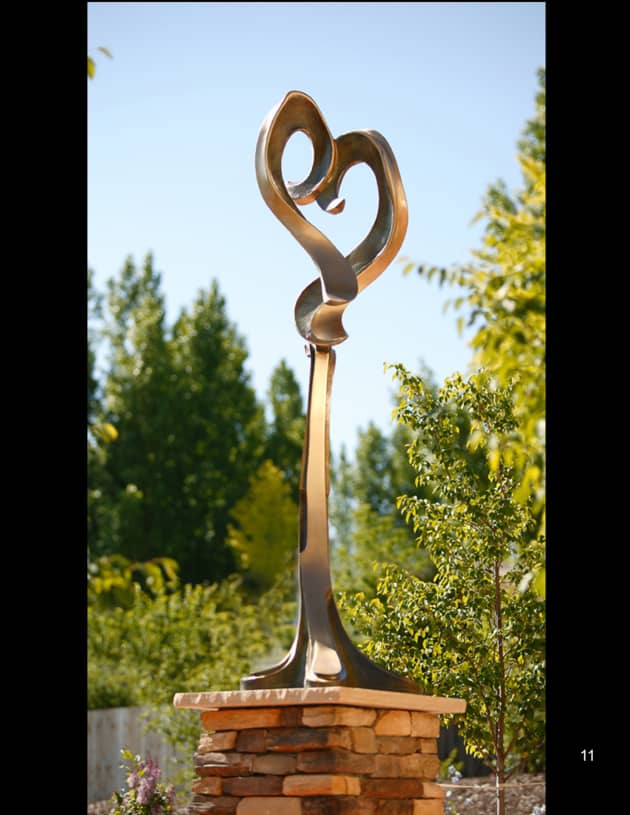 Client: Pathways Hospice
Location: Fort Collins, CO, United States
Completion date: 2008
Artwork budget: $60,000
Project Team
Client
Adam Scultz
Pathways Hospice
Artist
Adam Schultz
Dream Big Sculpture
Overview
Pathways Hospice wanted to commission a sculpture to as the foundation for a memory garden. They were looking for an artist that could create a design that would in some way reflect the logo.
Goals
Pathways hospice wanted a sculpture that would create a sense of peace, reflect the logo in some way, and be beautiful.
Process
Adam Schultz listened to what they wanted, and then created designs and shared them with the hospice and the donor. After discussion, they came up with a new design based on some of the designs that Adam had come up with.
Additional Information
This collaboration galvanized the community to the extent that the building was completed early and the sculpture raised not only enough money to pay for itself, but to help pay toward the completion of the building.