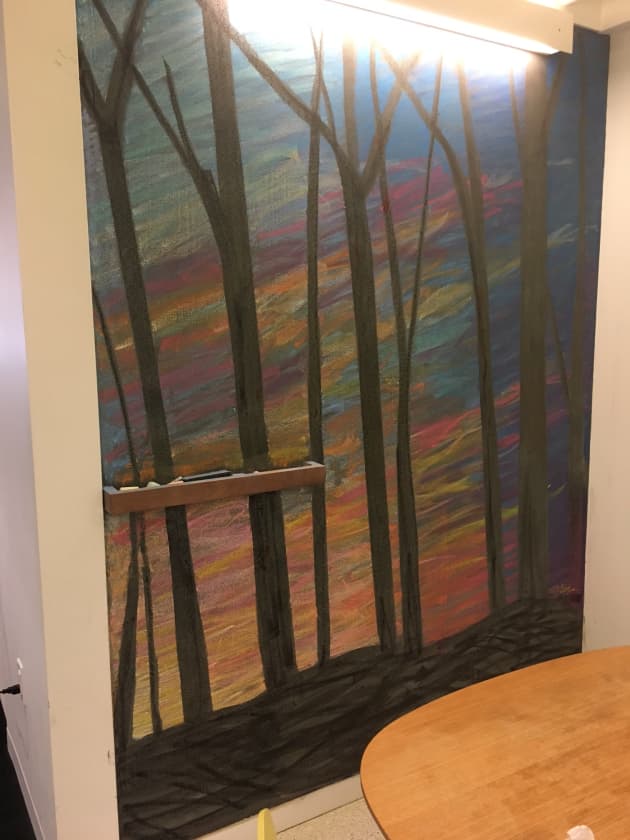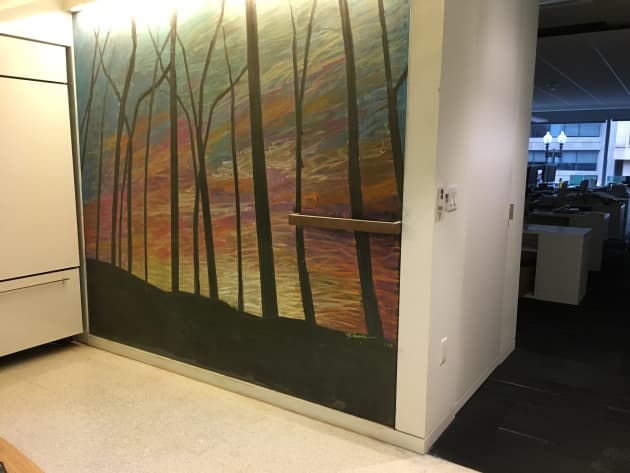 Client: SmithgroupJJR
Location: Washington, DC, United States
Completion date: 2017
Artwork budget: $75
Project Team
Architect
David Varner
SmithGroupJJR
Interior Designer
Cheryl Brown
SmithGroupJJR
Overview
The original artworks are created by hand with colored chalks in day long efforts on two full height blackboard walls measuring 10' wide by 8' high and 6' wide by 8' high respectively.
Goals
The goal of the boards is to provide an aesthetic opportunity and share an aspect of the collaborative spirit inherit here at the SmithgroupJJR office and is intended to spark creative dialogue and inspire staff. It serves as an outgrowth of the Sketch Group we sponsor meant to nurture and instill interest in developing hand drawings skills to balance and enrich the digital technologies utilized by junior staff.
Process
The process is relatively limited, shared between myself, office leadership and the cleaning crew tasked with removing the previous work and preparing for the new. The anticipation by staff has been widely embraced and inspires greater complexity as they await what's next!?