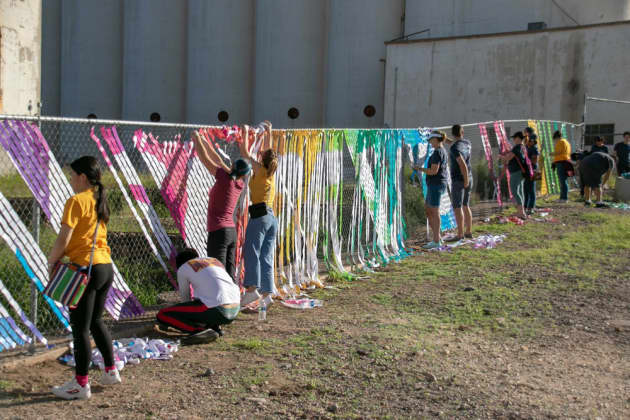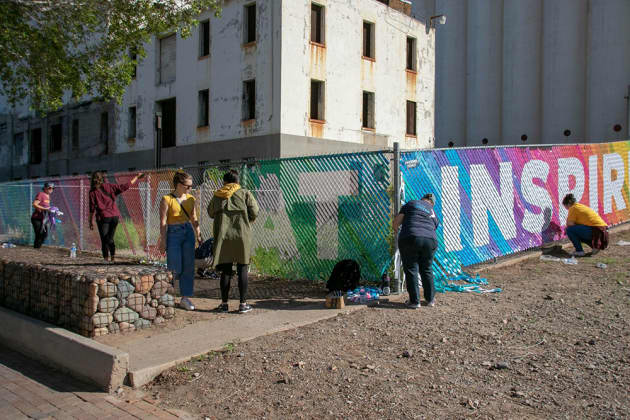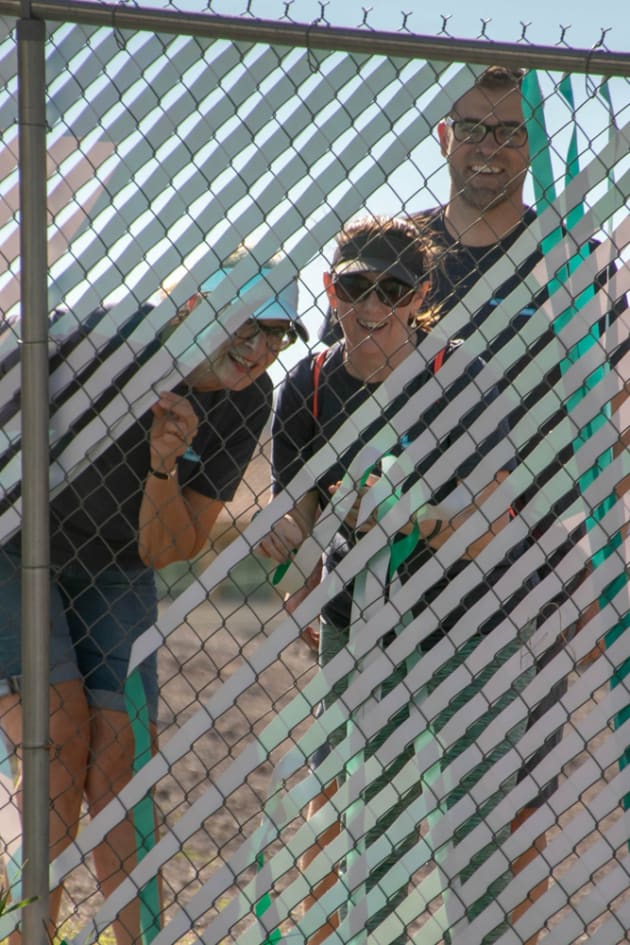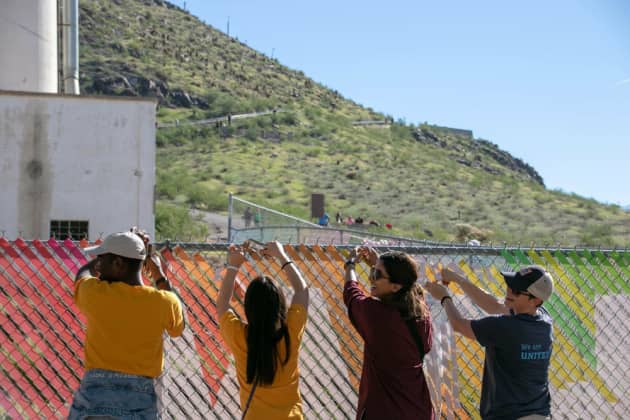 Client: Downtown Tempe Authority
Location: Tempe, AZ, United States
Completion date: 2018
Artwork budget: $2,500
Project Team
Client
Julie Kent
Downtown Tempe Authority
Overview
Placed on Mill Ave. in an active area of downtown Tempe, this public design activation asks city visitors: "What inspires you?" Over 650 vinyl strips were printed and woven through the chain link fence (~140' long x 6' tall) with the help of community volunteers. It has become a landmark source of community pride and a vibrant photo op for all who pass by.
Goals
The primary requirements were to develop a public art intervention that would create a visually impactful landmark in Downtown Tempe, and to involve up to 50 community volunteers in its installation. It also needed to be durable enough to withstand Arizona heat/sun for at least 18 months.
Process
I worked directly with the Creative Placemaking team at Downtown Tempe Authority to create a public art project that would be • suprising • visually impactful • easy to install • durable • and engage at least 50 volunteers from the community. We wove over 650 vinyl strips into a chain-link fence in a high-traffic area of downtown Tempe. With the help of all the volunteers, we installed the entire piece in about 2 hours, which gave volunteers a chance to contribute directly and immediately to the project's success.