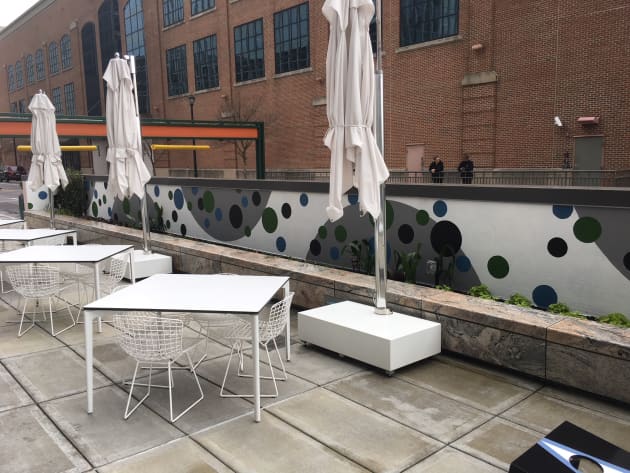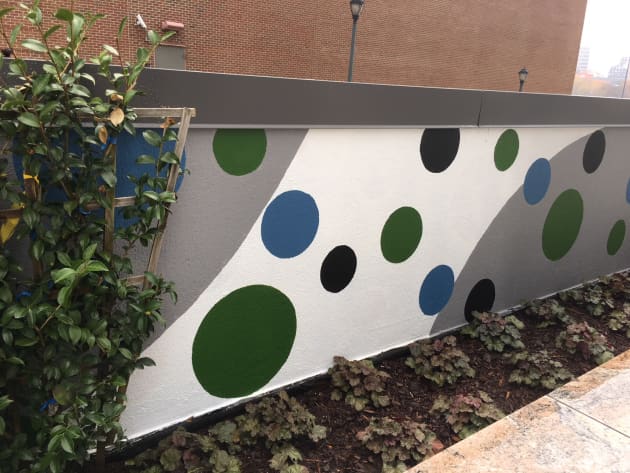 Client: Cushman Wakefield
Location: Atlanta, GA, United States
Completion date: 2017
Project Team
Artist
Max Lebven
Max Lebven Art
Client
Cushman Wakefield
Cushman Wakefield
Overview
We started out with red, yellow, blue, green and black dots. As the project evolved it was determined that the yellow and red were too bright for the space so we eliminated them and added large gray dots.
Goals
Create a public space where tenants and visitors to Atlantic Station would feel comfortable having lunch, watching TV and relaxing.
Process
We went on a site visit then provided client with six possible designs for the 150 ft long patio wall. Upon selecting the design, the project was implemented. The space was simultaneously undergoing renovations and once the mural was completed it became clear that the red and yellow did not dovetail with the rest of the new space. As such we revisited the design and replaced the smaller red and yellow dots with large gray circles. As a result the entire space gels and the client is very happy with everything related to the project.