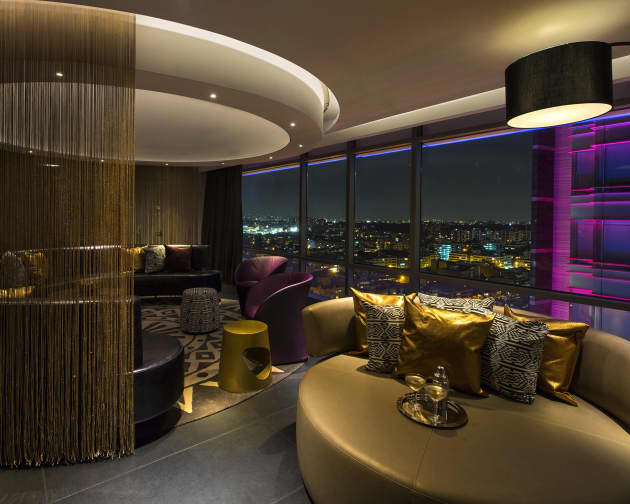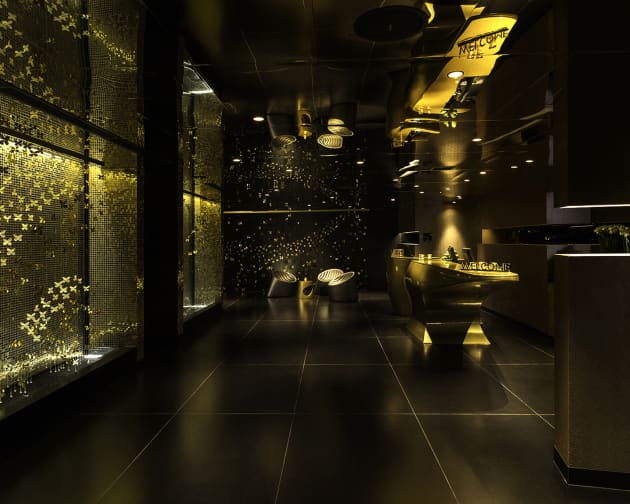 Client: W Hotels, Starwood
Location: Bogota, Colombia
Completion date: 2014
Artwork budget: $35,000,000
Project Team
Interior Designer
Ilan Waisbrod
Studio GAIA
Interior Designer
Yuni Rosita
Studio Gaia
Overview
Our inspiration was the search for the legendary El Dorado city: "the lost city of gold". The legend of El Dorado runs deep within the culture of Bogota. Our concept and challenge was to deconstruct this tale and reinvent it in our design so that guests would expe¬rience the same journey; from the preparation of the new Chief to the celebration of his crowning. We focused on indigenous elements to the Columbians such as bold colors, flowers, and vibrant patterns. Gold played a huge role; depending on the hierarchy of the 14,750 sq.ft space we applied gold where appropriate.
Goals
With every project we try to keep our resources within the designated area to bring true authenticity to our design. We always embraced and encouraged collaboration with local artists and vendors. In this project we collaborated with Columbia's local artist, Vertigo Graffiti, who designed this incredible, lively mural on the entire back wall. The piece depicts El Ray Dorado and his wife as they dressed up for the prestigious ceremony.
This back wall is the heart of the "living room" area which is the ultimate lounge destination for all W hotels. It is a thrilling feeling to showcase a local artists work in such a large and vast space. In addition, we developed our own textiles and finishes to represent our interpretation of El Dorado's legend.
Process
Designing an entire hotel with such a strong theme like El Dorado can be tricky and requires meticulous effort to keep the design subtle and elegant; far away from being too much like a theme or too literal. Studio Gaia developed the narrative and kept the story original to its location: paying homage to the legend and the culture while providing a modern and comfortable hotel for guests. Ilan, principal of Studio Gaia, spent weeks researching the streets of Bogota to get a better sense of the local community. He noticed graffiti played a huge part in everyday society. The mural that Vertigo designed for the "living room" area turned out to be astonishing and became the focal point of that particular room. The collaborative efforts between the W team, Studio Gaia, and local artist Vertigo kept W Bogota authentic to traveling within the "the lost city of gold".
Additional Information
The goal with this project was to create a contemporary hotel and respectfully tell the story of El Dorado. We drew upon local inspiration, used local vendors and artists to evoke a sense of authenticity to the W travelers. Each space was designed to create a strong connecting and lasting impression, telling a story, and achieving a complete and unabridged experience.