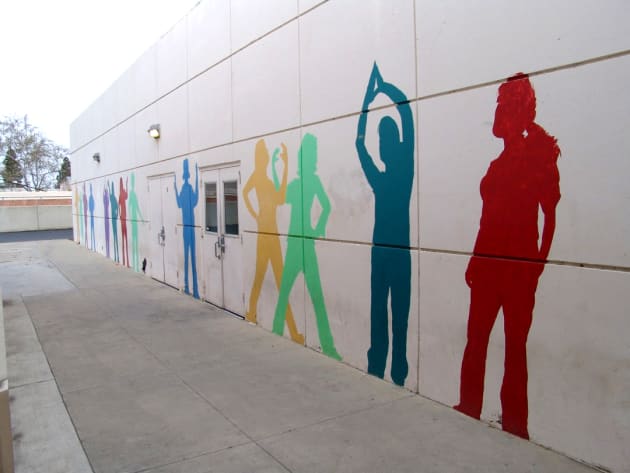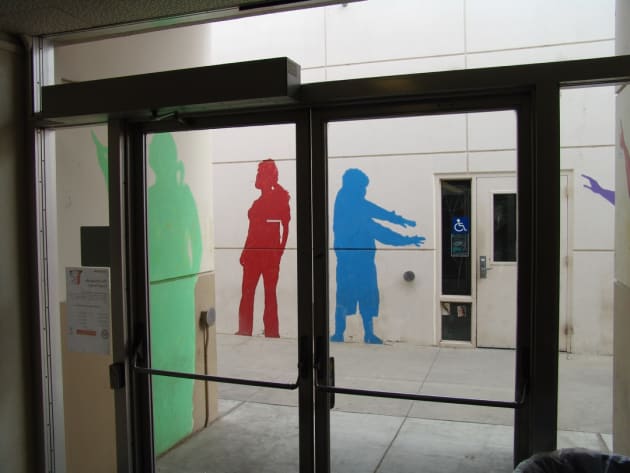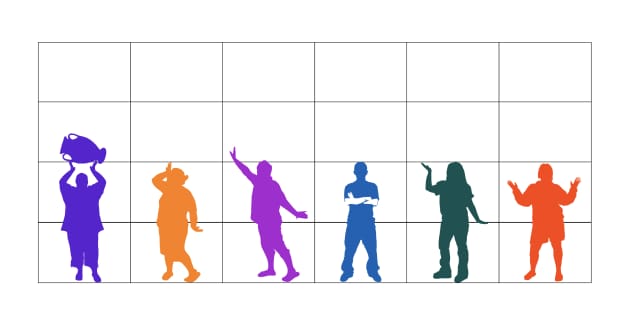 Client: Bakersfield College Art Department
Location: Bakersfield, CA, United States
Completion date: 2005
Artwork budget: $500
Project Team
Client
Nan Gomez-Heitzeberg
Bakersfield College
Overview
The Bakersfield College Fine Arts building complex was long overdue for a power wash and fresh paint in fall of 2005.
To spruce up the building temporarily, I proposed a simple mural to be painted by my acrylic painting class, and our Dean agreed.
One student had a relative who worked for a paint company, and the paint company agreed to supply the paint, brushes, and drop cloths.
Goals
Since we had limited time, the class and I brainstormed and quickly arrived at a solution in which each student would pose in a "creative" mode. This would assure a consistency for the piece. A consistent motif was the key to this project.


Process
This was a collaboration with me, my class, and the Dean of Instruction, Nan Gomez-Heitzeberg. The class and I worked on several ideas, which were then presented to the Dean. After review and feedback from the Dean, the class and I made changes and did a final presentation. From there we proceeded to work on completion of this simple project.