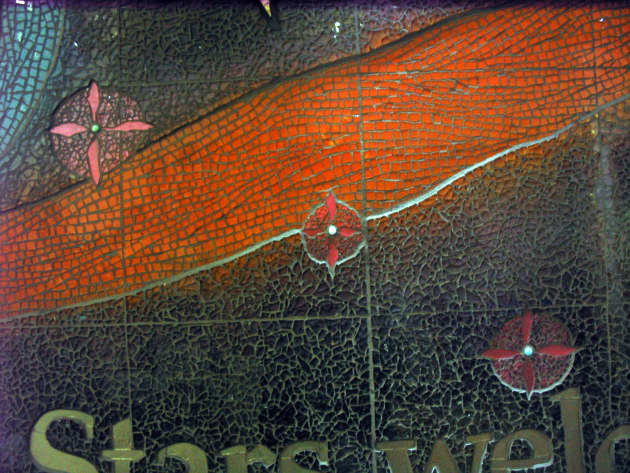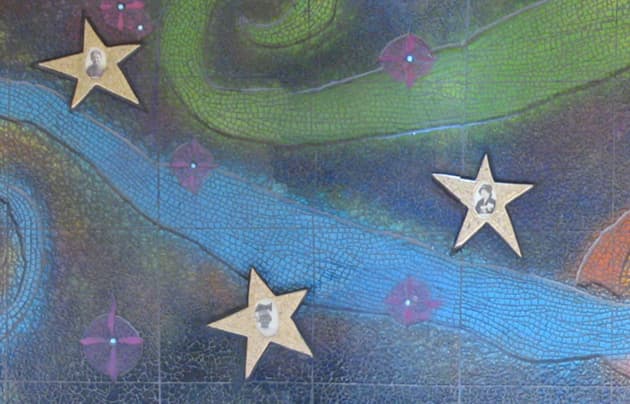 Client: Judy Nixon Kent for Steele Elementary School
Location: Colorado Springs, CO, United States
Completion date: 2009
Artwork budget: $2,000
Project Team
Other
Judy Nixon Kent
French Laundry
Overview
The mural reflects on the 100 year history of a local elementary school as it encourages and welcomes future students.
Goals
The family commissioning the project brought me in to oversee the design, creation, and installation of the mural. They wanted to give a gift to the school and had been heavily involved in a recent building renovation but felt their project needed a more artistic flair than they could manage on their own. The mother in the family was a former mosaic student (and now friend) of mine and they felt me to be a good fit.
Process
The project was a collaboration between a family at the school and me. They spearheaded the project and we both worked on the design, facilitation, and installation. Historical photos of actual students through the years were integrated into the piece.