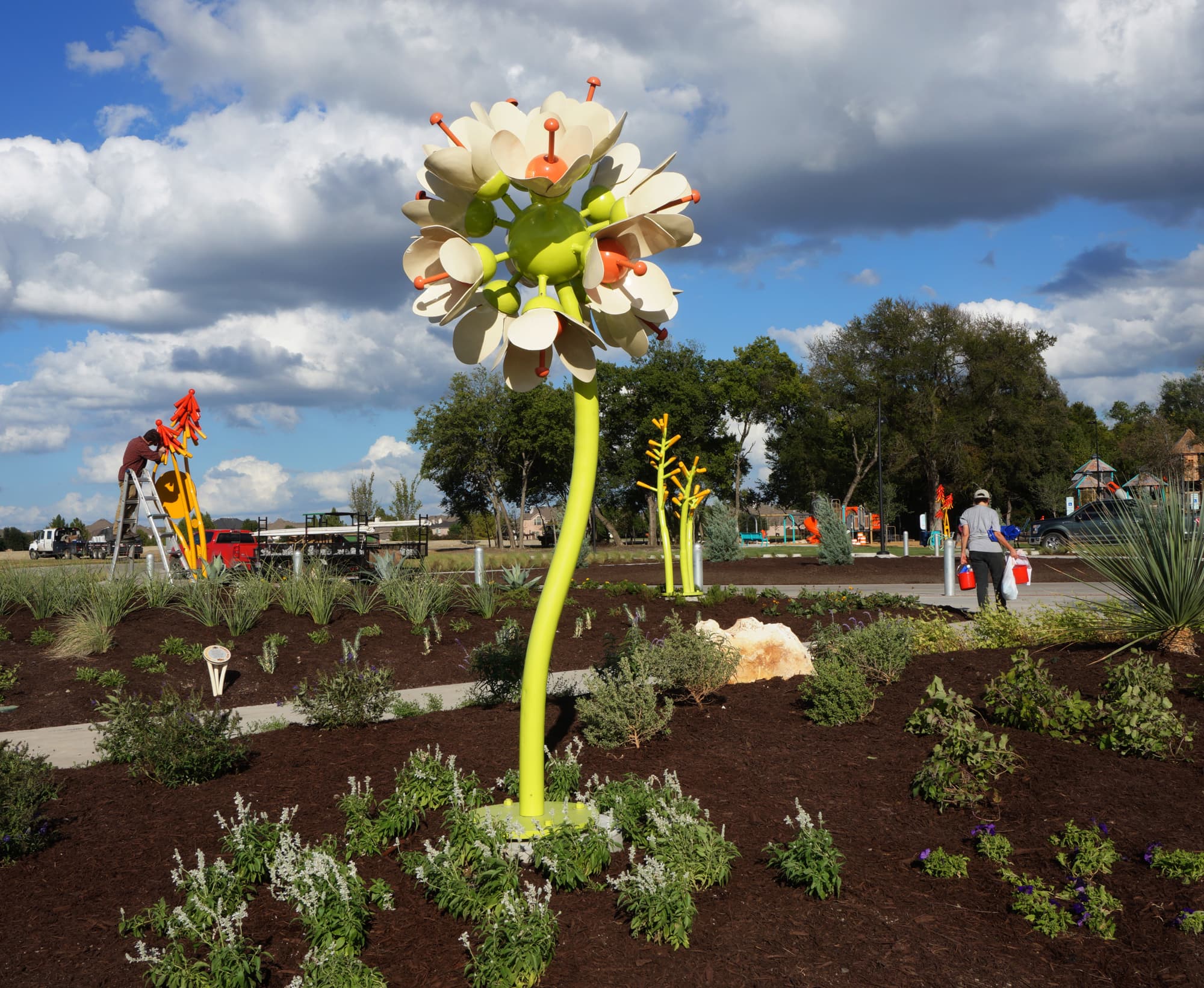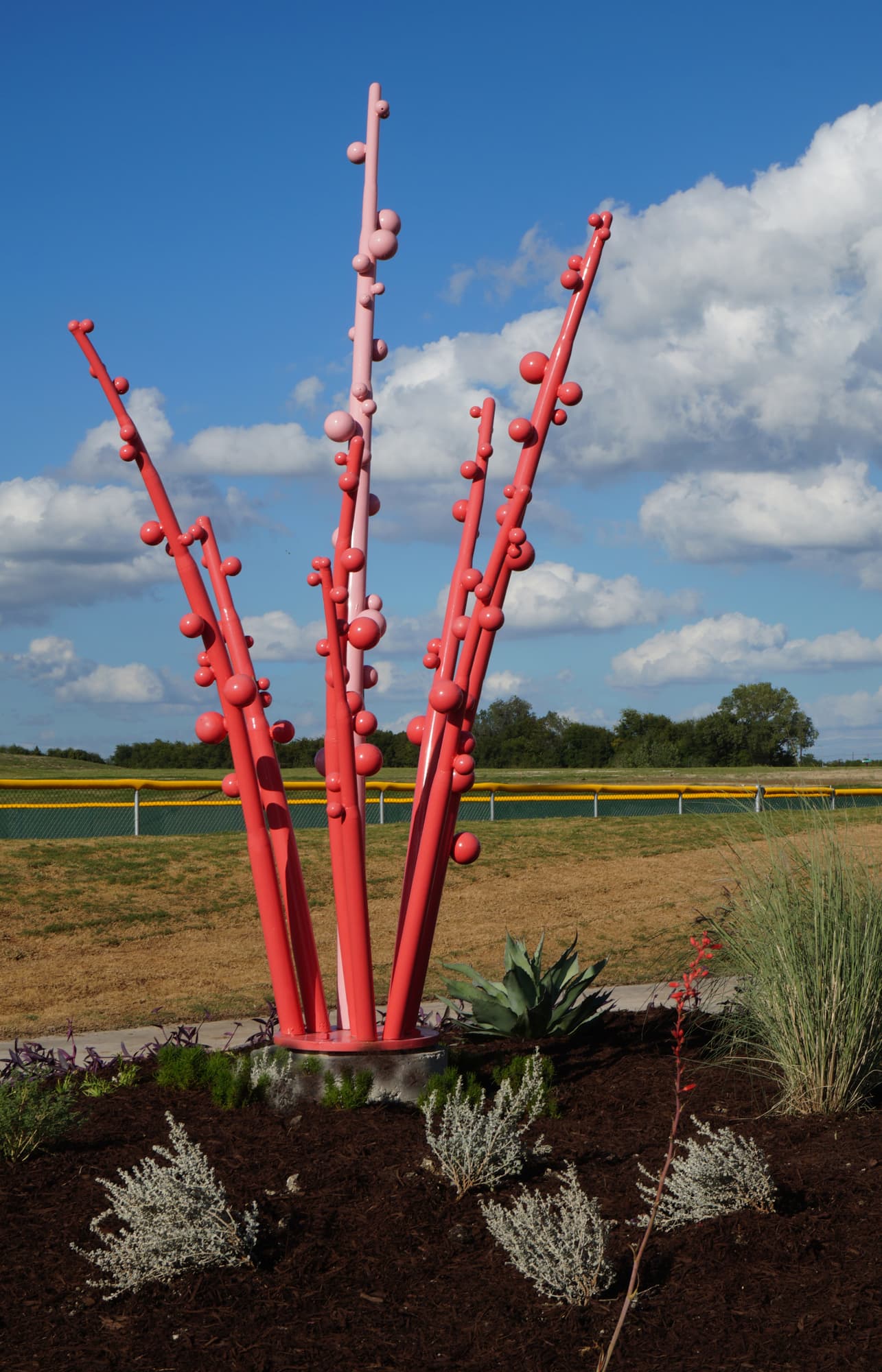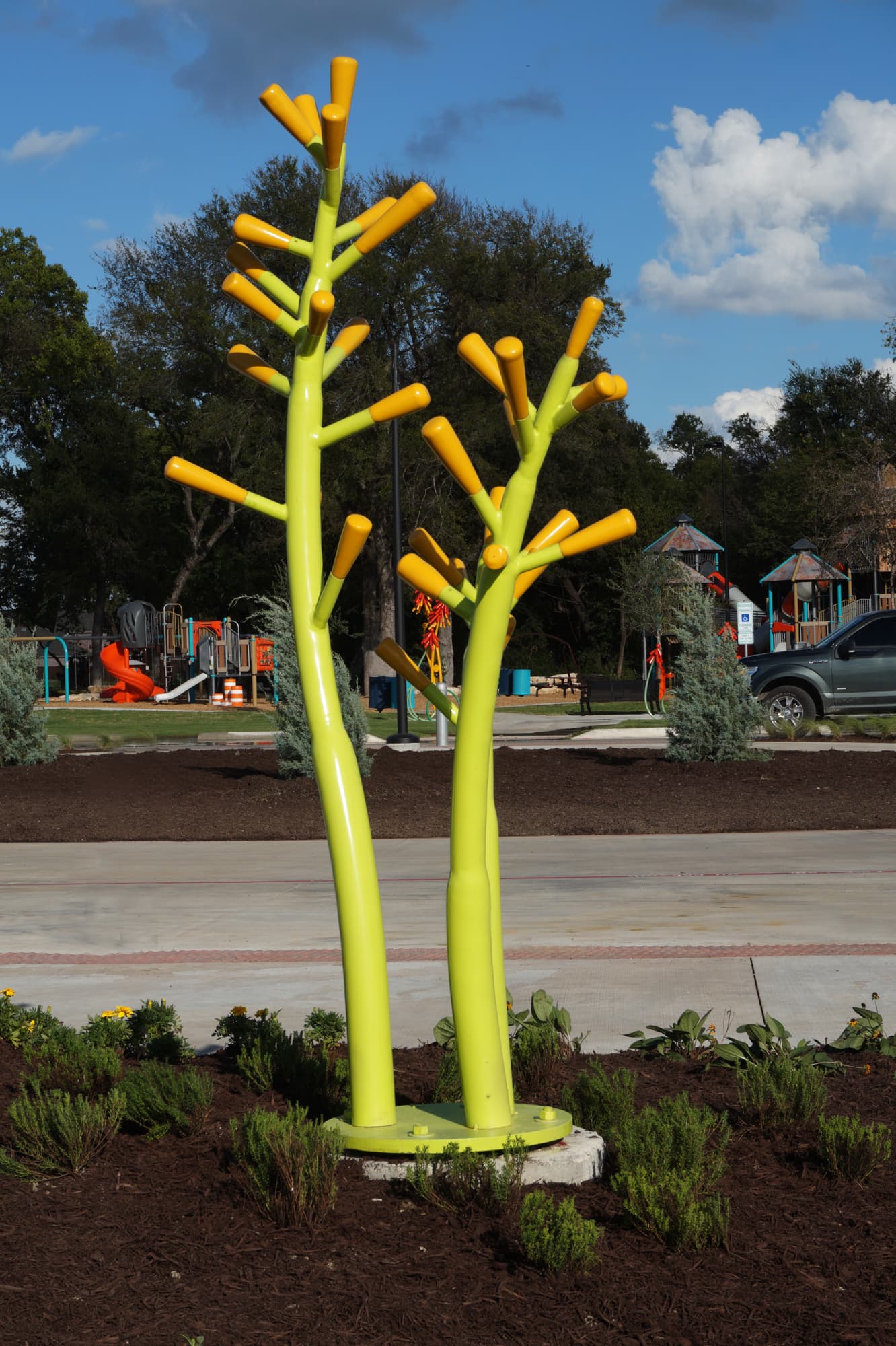 Project
Client: City of Allen
Location: Allen, United States
Completion date: 2018
Artwork budget: $135,000
Project Team
Public Art Agent
Matt McComb
City of Allen, Parks and Recreation Dept
Overview
We were chosen by the City of Allen to develop sculptural work for the first stage of a new athletic park. Spirit Park project consists of 13 sculptural elements up to 14' and signage, sited in different areas of this athletic park. They include 2 benches, 4 free standing sculptures, 2 sculptures with signage, 4 bike racks, and 4 bas relief wall units.
Goals
The goal was to create a themed work for the entrance to the ball fields and the playground areas of the park. The initial thought was a singular piece, but it quickly developed into a series of human scale sized elements sited throughout the entrance walkways of the park.
Process
We worked with the City architects to develop and refine and ultimately site the work. With them, we developed a series of pieces that referenced the flora. The process began with sketches, then drawings, and finally scale models of each element. The City provided foundations to our specs for final installation.