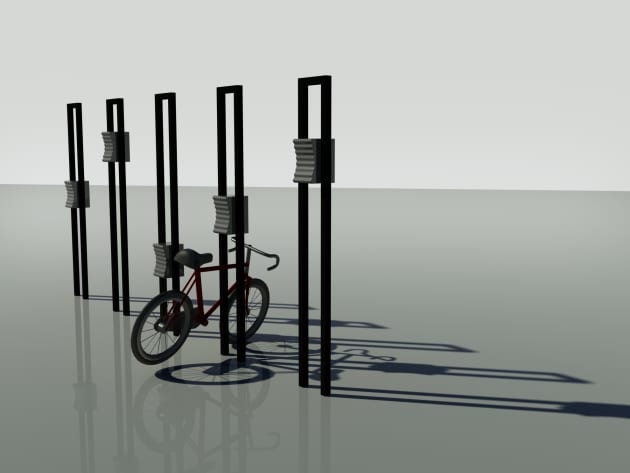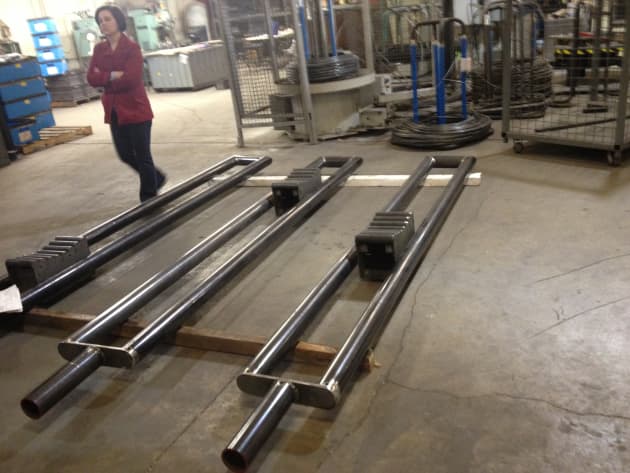 Client: Metro Nashville Arts Commision
Location: Nashville, TN, United States
Completion date: 2013
Artwork budget: $10,000
Project Team
Industry Resource
Art Up Nashville
Art Up Nashville
Overview
Functioning bicicle rack in the shape of mixing board sliders. I wanted to portray Nashville's music industry without the use of a guitar or music note. The deminsions are 10' x 12' x 1' and the material is steel and powder coated paint.
Goals
The Nashville Arts Commission developed a program for local artists to submit ideas to be developed as artistic bike racks. For me it was my fist public art experience. They introduced my to installers and fabricators. Before this project I was mostly a painter. This helped to push my studio practice into the realm of public art and sculpture.
Process
I submitted my ideas to the Nashville Arts Commission RFP for artistic bike rack designs. This piece was one of two they selected from me. I worked with Bellex inc for the fabrication and installation process process.