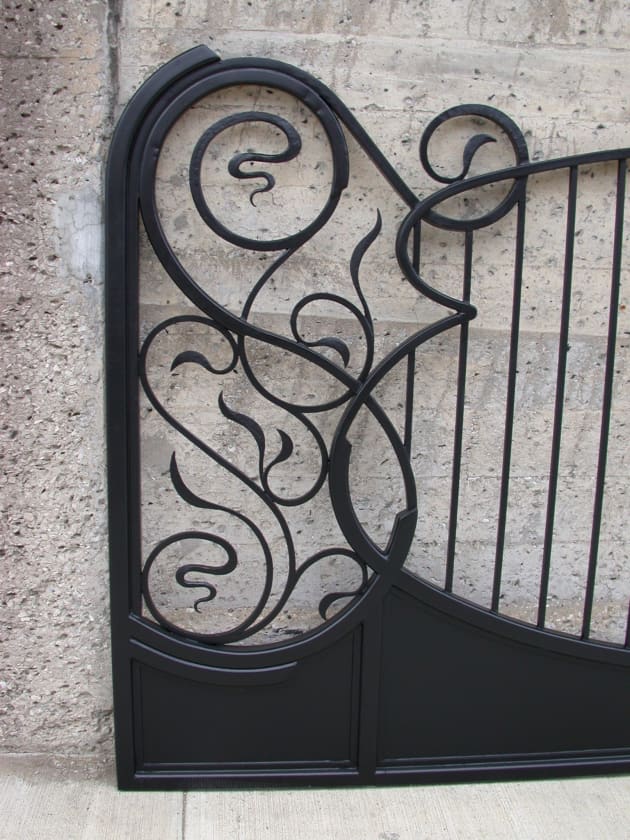 Photo: Jill Turman
Client: Jake Saunders
Location: Memphis, TN, United States
Completion date: 2003
Artwork budget: $20,000
Project Team
Artist
Jill Turman
Bella Ironworks
Overview
15″ wide double driveway gate for a private residence. The design captures the spirit of art nouveau ironwork with a modern twist.
Goals
The homeowner wanted a custom gate for his traditional home, but he wanted it to be a work of art - not just a gate. His desire for a unique work of art was the driving force behind the design. The design is a-symetrical yet visually balanced.
Process
As the designer and fabricator, I worked directly with the homeowner to develop the design. He requested an off center opening and flowing lines. I responded with several options and we collaborated to arrive at the final design.
Additional Information
The homeowner was so pleased with the finished gates that when he moved to a new home several years later, he refused to leave the gates behind. At his new home he had columns installed to fit the size of the gates and they grace the entry of his new home to this day.