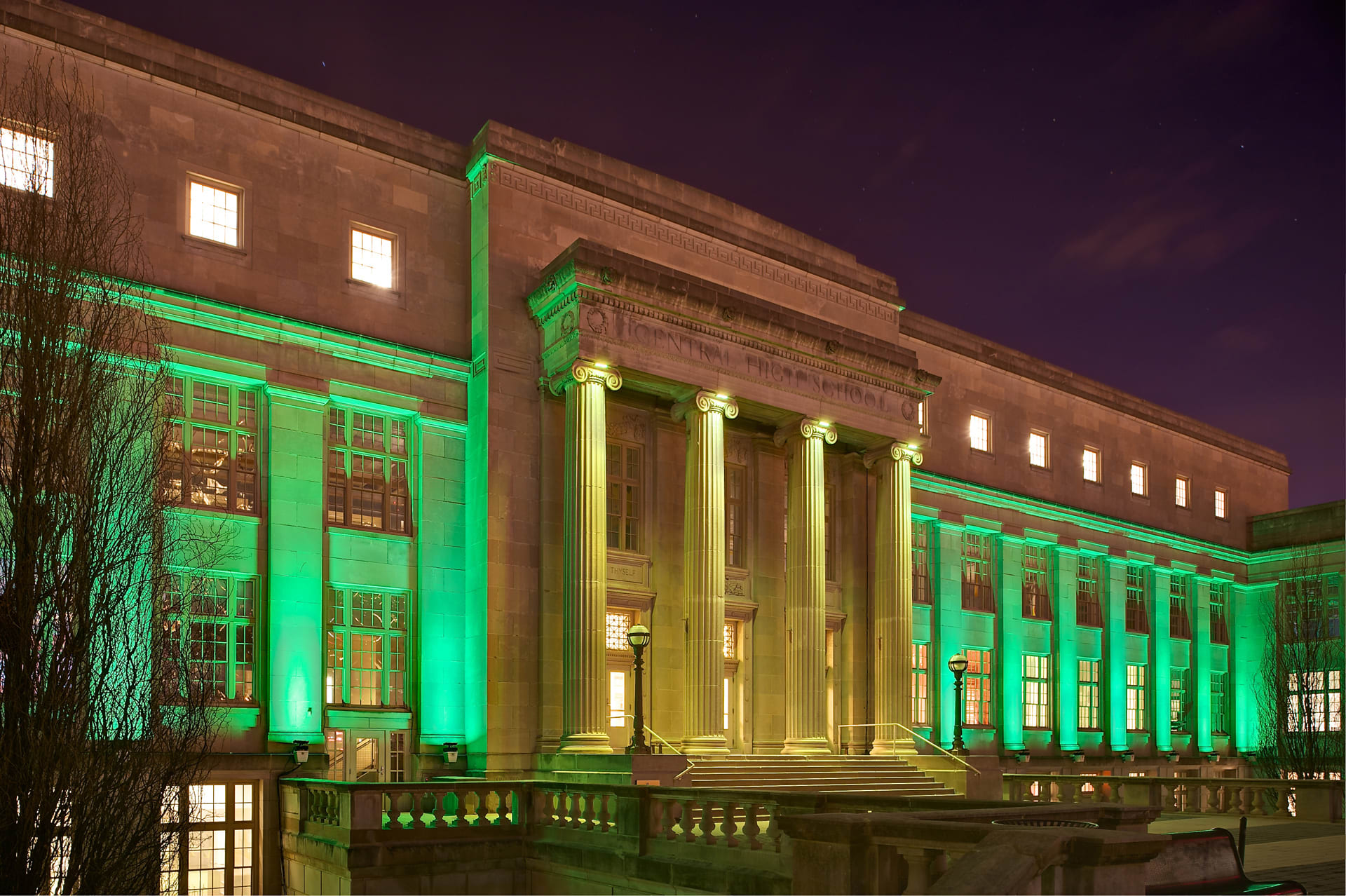 Photo: © Craig Collins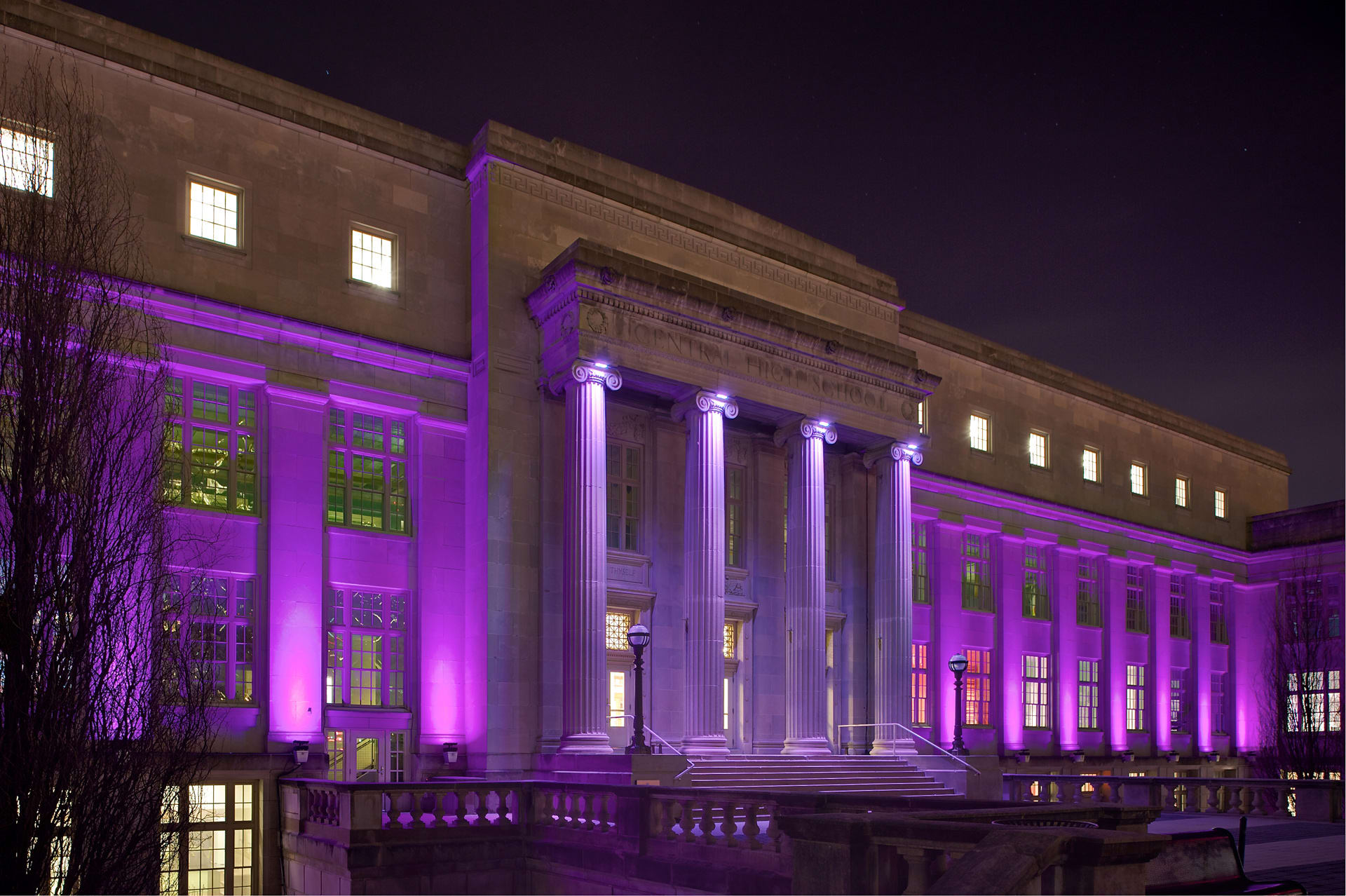 Photo: © Craig Collins
Client: Columbus Public Art 2012
Location: Columbus, OH, United States
Completion date: 2012
Artwork budget: $22,000
Project Team
Public Art Agent
Malcolm Cochran
Columbus Public Art 2012
Public Art Agent
Shelly Willis
Sacramento Metropolitan Arts Commission

Overview
The facade of an historic building in Columbus, Ohio is temporarily transformed with light… making it appear to "slowly breathe," as though it's in a relaxed state of Zen-like meditation. Waves of light, rising and falling at the pace of human breath, create the visual impression of respiration. All lighting is computer-controlled, energy-efficient LED technology. LED lamps, digital controller box, electrical cable, wood, steel. 12,500 sq. ft.
Goals
The goal was to create a monumental public artwork in the center of Columbus, Ohio, interacting with the facade of an iconic Columbus landmark. With its sweeping presence reflecting in the Scioto River, the illuminated facade — animated with rising and falling waves of light — faces downtown Columbus immediately across the river and becomes an artwork on the scale of the cityscape.
Process
ORGANIZING PARTNERS:
City of Columbus, Columbus Art Commission, Columbus Museum of Art, Experience Columbus, Greater Columbus Arts Council, Capital Crossroads SID, The Ohio State University, Otterbein University, 200Columbus The Bicentennial.

COLLABORATORS AND SPONSORS:
Center of Science & Industry (COSI), The Ohio State University, Dresden Sister City, Inc. & Columbus Sister Cities International, Columbus Landmarks Foundation, The Columbus Foundation, Ohio Arts Council, Capital Crossroads SID, Vincent Lighting, NEA Art Works.
Additional Information
Bridging the Atlantic, Williams was invited to plan a parallel installation for Dresden, Germany for 2015, to coincide with the 70th anniversary observance of the bombing of Dresden. The site is the historic Dresden Cathedral Ss. Trinitatis, built in 1738. Given Dresden's nearly total destruction at the end of WWII, I think the vision of one of it's most treasured historic landmarks appearing to breathe will be extremely moving. Dresden and Columbus are "sister cities."