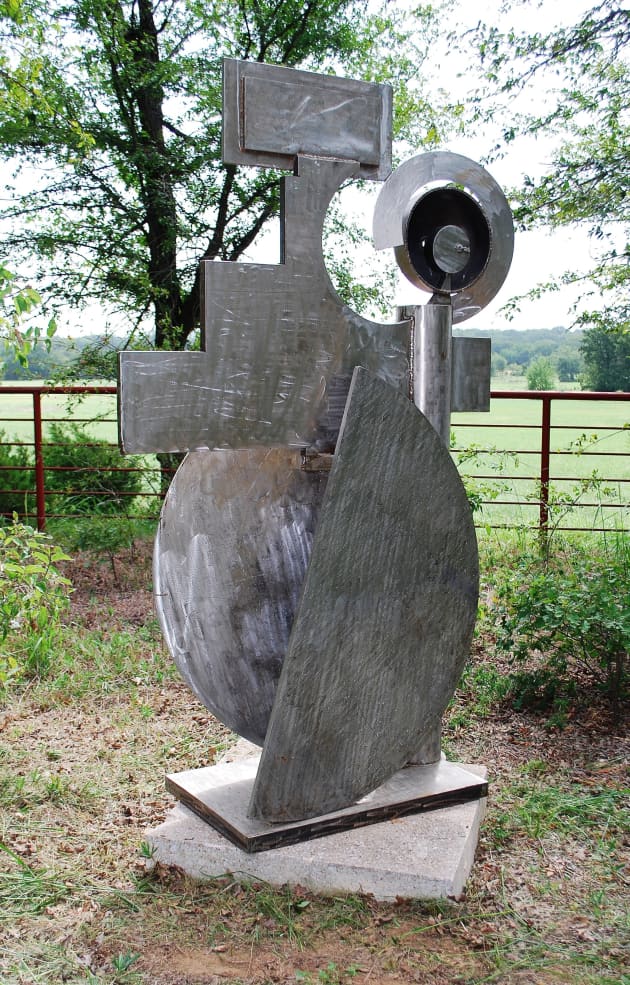 Photo: George Tobolowsky
Client: Mountain Springs Sculpture Studio
Location: Dallas, TX, United States
Completion date: 2013
Artwork budget: $45,000
Project Team
Client
Joe Miller
Mountain Springs Sculpture Studio
Overview
I was asked to create a sculpture representing "a great romantic movie". In 1966 I saw my first romantic movie: "a man and a woman". Not only did this movie had incredible cinematography but also had a memorable musical score . This movie won the Academy Award for Best Foreign Film. The dimensions of my sculpture are: 93″H x 59″W x 24″W.
Goals
This sculpture ended up in many Museum Exhibitions & Public Shows. This sculpture always stimulates many discussions about famous movies and personal memories.
Process
I create abstract metal sculptures from steel and stainless steel "found objects". As the sculptor, I was the artist & designer. no other person was involved in this project except museum curators and public art professionals created venues for this sculpture to be exhibited.
Additional Information
I am a "found object" Sculptor. All my pieces are made from recycled steel and stainless steel. This sculpture is made from recycled stainless steel plate and other stainless steel found objects.