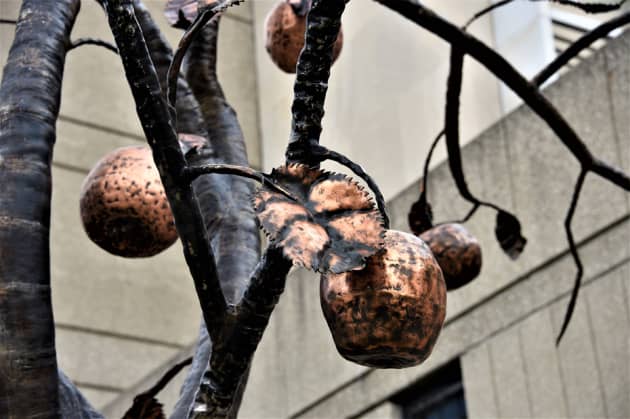 Photo: Charles Wallace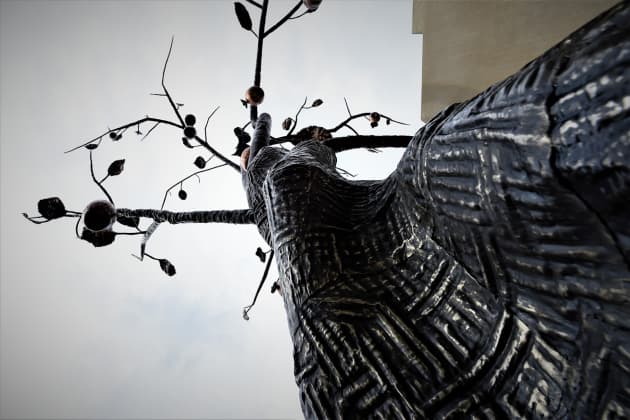 Photo: Charles Wallace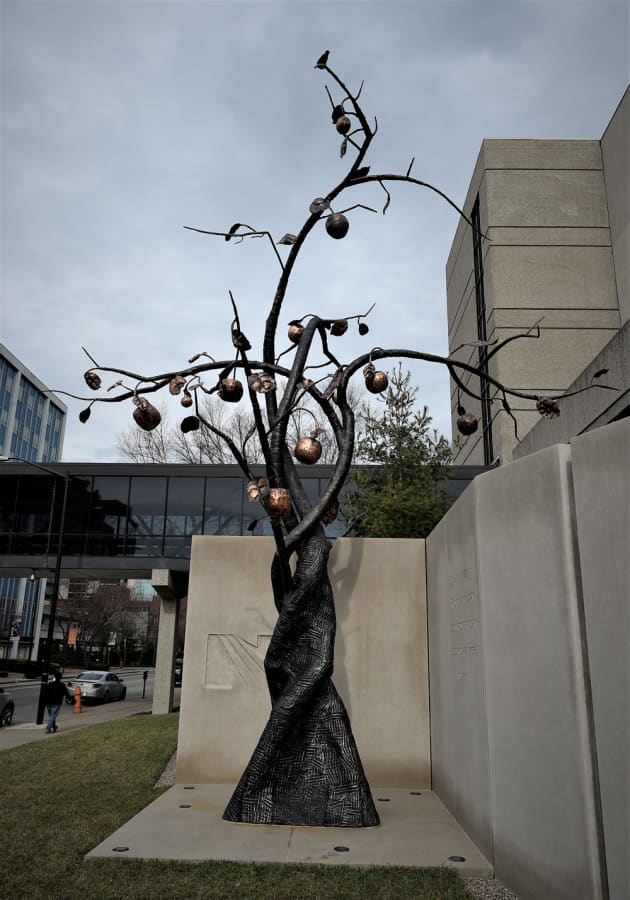 Photo: Charles Wallace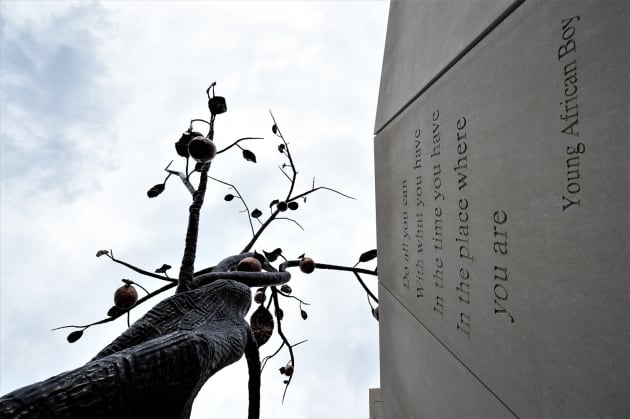 Photo: Charles Wallace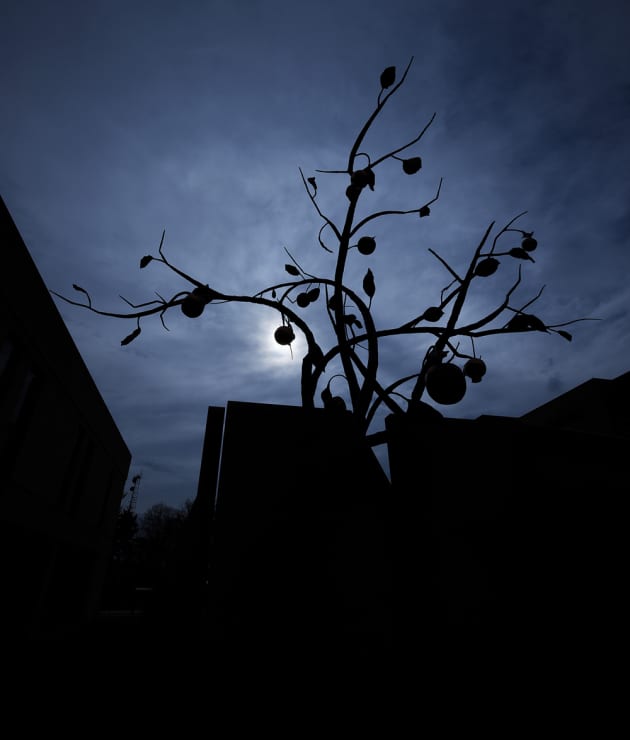 Photo: Charles Wallace
Client: Norton Hospital
Location: Louisville, KY, United States
Completion date: 2016
Artwork budget: $144,000
Project Team
Artist
Craig Kaviar
Al Nelson
Overview
Norton Hospital is a major hospital with a spread out campus in downtown Louisville, KY. This work was designed as a gateway to the campus. We began with 10ft x 5ft slabs of limestone set on an edge, with lighting in between each one to make a dramatic statement day and night. The design was worked collaboratively with a stone worker, architect, and various hospital representatives. I came up with the design of an apple tree to represent good health and multiple generations. It is a 22ft H x 26ft W forged stainless steel tree with copper leaves and apples.
Goals
The integration of commissioned artwork was very important to this project. We were working with already established artworks across the street—the site already included installed two-story stained glass windows. We also used nature's muse of nearby trees. Our goal was to create a memorable statement in a busy hospital area. There are multiple hospitals around this busy street, and is a major pass through downtown Louisville. The goal was to create a welcoming entrance to let people know they're at a hospital complex.
Process
The collaborative process was a rewarding one. There were regular meetings where we came up with concept, and several people worked together on various aspects of the overall design. As I developed the tree concept, we worked together to develop the wall behind the sculpture and integrated lighting. We collaborated with lighting experts, and hospital administration was very keen on developing the design which they brought much positive input to the final product.