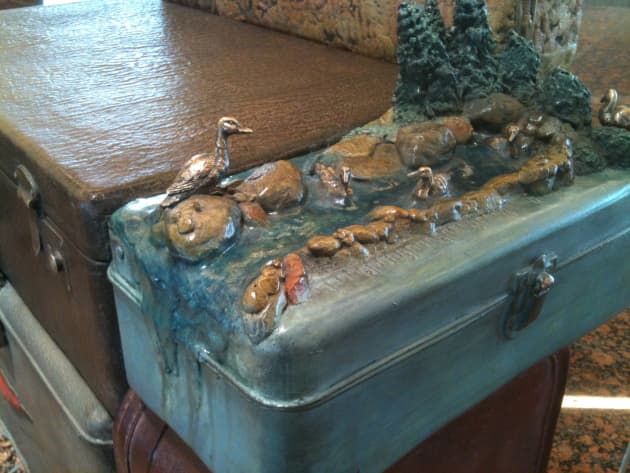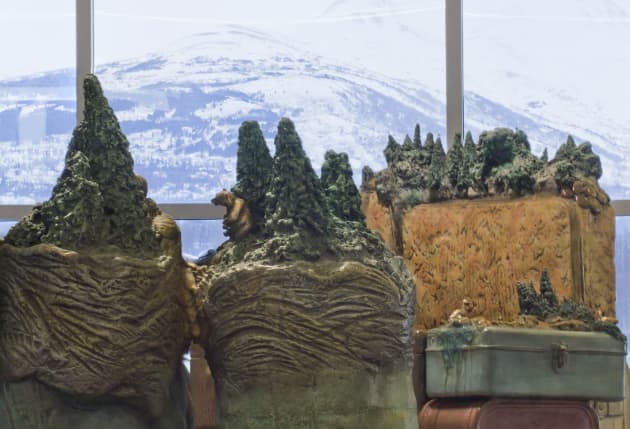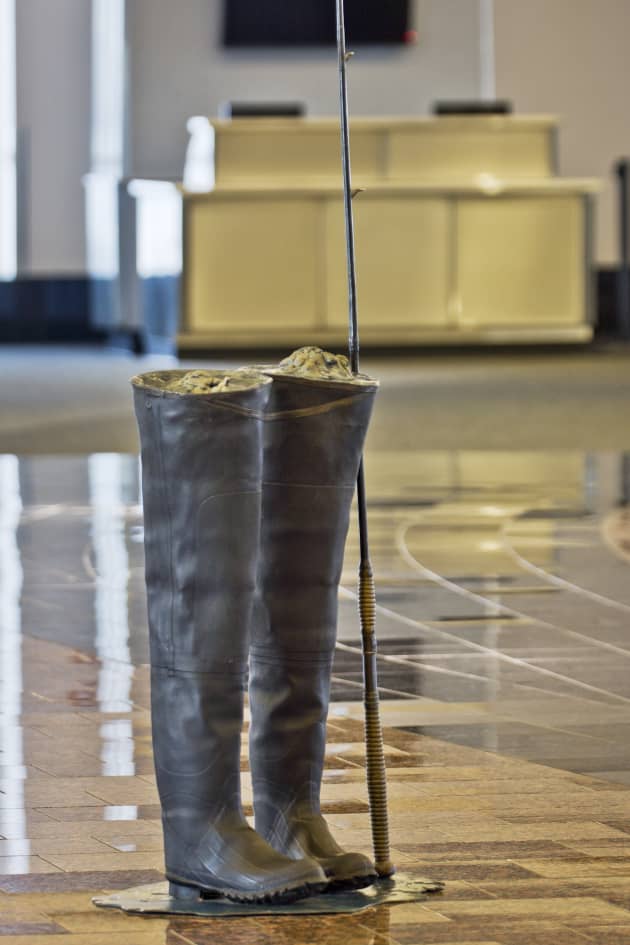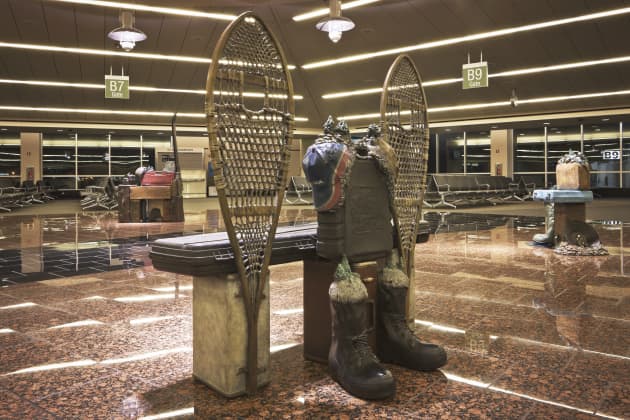 Client: ANCHORAGE INTERNATIONAL AIRPORT
Location: ANCHORAGE, AK, United States
Completion date: 2012
Artwork budget: $250,000
Project Team
Public Art Agent
Andrea Noble-Pelant
Alaska State Council on the Arts
Artist
Ron Baron
Ron Baron
Overview
In 2012 I completed "North to the Future" for the Anchorage International Airport that combines form and function. In Terminal B I created a series of six bronze sculptures that compliment the granite mosaic pathway. Each of the sculptures is made from everyday objects (collected during a trip to Alaska) that reflect the Alaskan experience. The objects were assembled into ergonomic sculptures that can function as seating and explored while travelers wait for their departing flights. Inspired by the wilderness landscape I created miniature lifelike dioramas that are integrated into each of the pieces containing indigenous wildlife.
Goals
The goals of integrating these sculptures into Terminal B was to create a series of artworks that functioned as seating and reflected Alaskan Culture.
Process
I worked closely with the Design Team and Arts Committee in creating "North to the Future". The committee influenced the selection of items that were incorporated into the pieces. All of the artifacts were collected during a 2 week trip that I took to Alaska. The items were shipped back to my Brooklyn NY studio where I created the actual pieces.
Additional Information
Similar to a cultural archaeologist I examine everyday objects and how they reflect people, culture and regional history. My quest is a metaphoric "dig", culling everyday objects from a wide spectrum of sources and assembling a collection of artifacts in the studio. As the collection amasses, items develop relationships based on their visual characteristics along with thematic and conceptual narratives. What emerge are sculptures comprised of an amalgamation of objects that suggest a genealogy or time capsule that echo the ethos of a place.