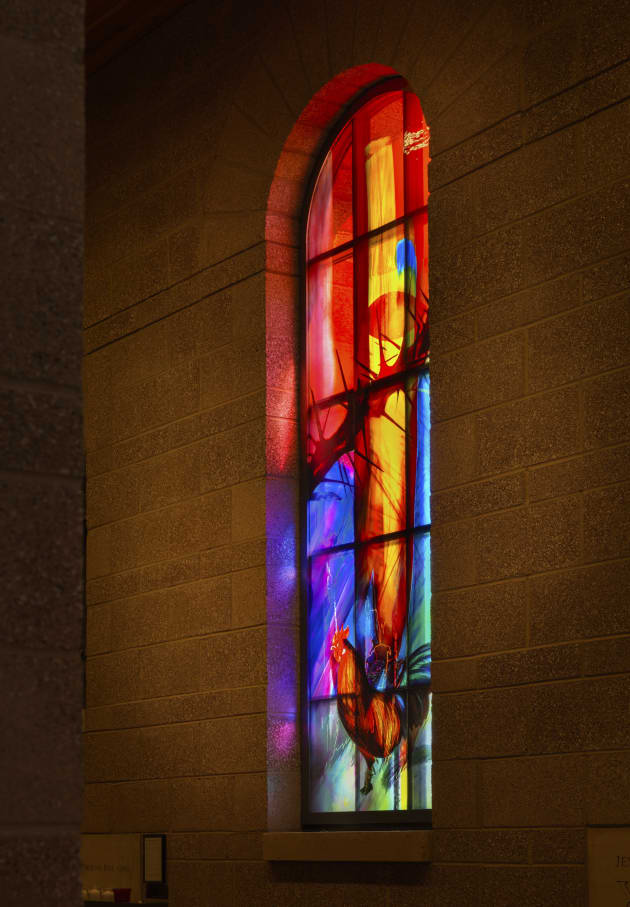 Photo: Steve Maylone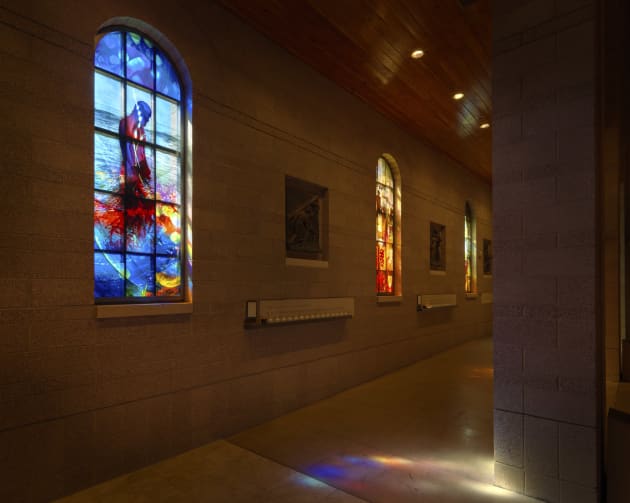 Photo: Steve Maylone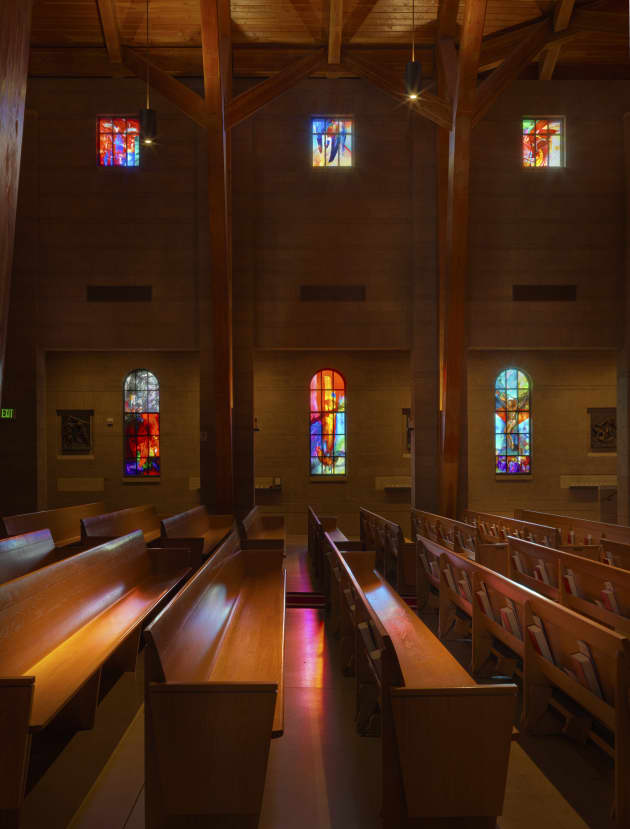 Photo: Steve Maylone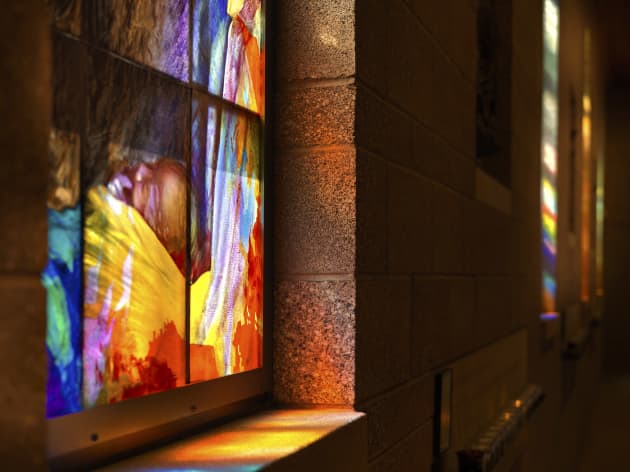 Photo: Steve Maylone
Client: Our Lady of Loreto Catholic Church
Location: Foxfield, CO, United States
Completion date: 2016
Project Team
Industry Resource
Derix Glasstudios
Liturgical Consultant
Monsignore Edward Buelt
Archdiocese of Denver
Overview
In 2016 Scott Parsons designed 10 nave arched windows for the Catholic Church Community of Our Lady Of Loreto. Each window measures 2´5-3/8″ W x 7´8-1/4″ H, comprising a total of 190 sq/ft. Antique glass was acid etched/shaded and painted by hand and airbrush in multiple layers. The fluid brush strokes were created by hand, with painting with several different vitreous enamels on multiple layers of glass. At the completion of the painting, the individual glass pieces were laminated onto tempered glass.
Goals
The thematic content of the windows was developed by the priest of the parish at the time, Fr. Ed Buelt. Scott's designs were visually poetic expressions of these themes in a contemporary manner to reflect their relevance to contemporary Christian worship.

Process
There was a very close working relationship between the artisans of Derix Glasstudios and Scott Parsons. It was crucial for the artisans to understand Scott's design intent in order to translate his work into glass.This mutual understanding was cultivated over previous projects: They allowed Scott to learn about the technical possibilities and form a bond of trust with the Derix artisans. Scott was able to use these experience when designs the windows for Our Lady of Loreto.