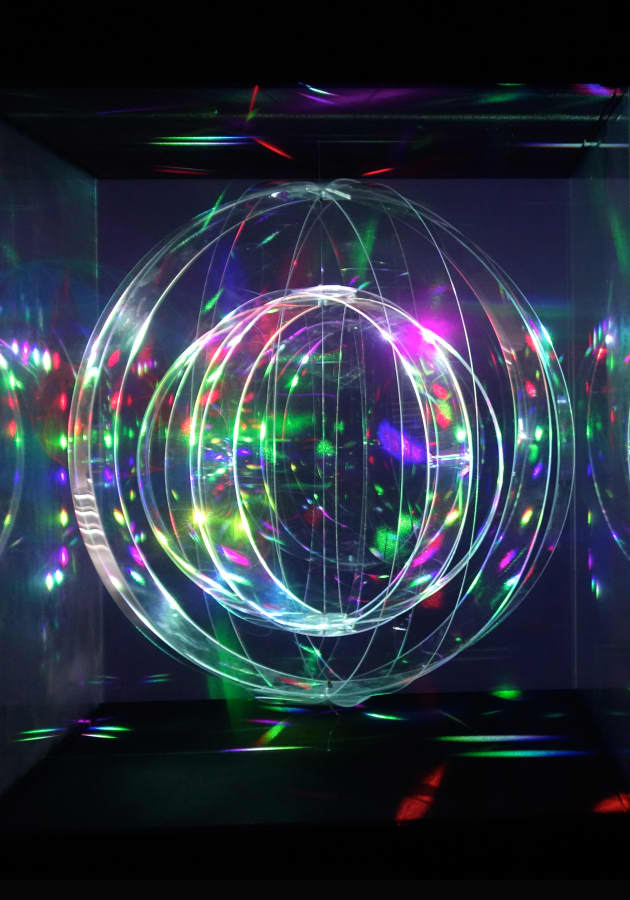 Client: ART 22 FOUNDATION
Location: BUDAPEST, Hungary
Completion date: 2012
Artwork budget: $20,000
Project Team
Art Consultant
Gallery A22, BUDAPEST, HUNGARY
Gallery A22
Other
Kovacs Lawyer Office
Kovacs Layer Office
Overview
IT WAS A 150 SQURE METER LASER INSTALLATION. TWELVE 200X60X60CM GLASS COLUMNS WERE FURNISHED BY DIFFERENT SIMPLE TRANSPARENT GEOMETRICAL FORMS AND WITH SPECIAL LIQUID ( I INVENTED IT, WHICH TRANSFORMS THE 2D IMAGES INTO 3D). A 20 MINUTES LASER ANIMATION WENT THROUGH THE GLASS COLUMNS.
Goals
IT WAS AN EXPERIMENTAL WORK. ITS GOAL WAS TO EXAMINE FORMS IN DIFFERENT REFERENCE SYSTEMS. THE RESULT REACHED MY EXPECTATION. THEY CHANGED THEIR CHARACTER AND THEIR QUALITY. IT MEANS THAT TROUTH AND FACT ARE RELY ON THE GIVEN REFERENCE SYSTEMS. I THINK IT IS VALID NOT ONLY FOR THE FORMS. FURTER ON MY GOAL WAS TO ATTRACT VISITORS PROVIDING A SPECTACULAR, ENJOYABLE VISION TO THEM.
Process
I PLANED AND IMPLEMENTED THE PROJECT ALONE. I'M A HARD WORKER. HOWEVER I WOULD LIKE TO EXPRESS MY GRATITUDE TO MY WIFE AND MR. JENŐ HIS WHO EDITED MY VIDEO.
Additional Information
IT WAS A GREAT CHALLANGE. I ENJOED IT. - AND I DO HOPE THAT SOMETIME YOU CAN SEE THE ORIGINAL INSTALLATION AND YOU CAN ENJOY IT AS WELL.