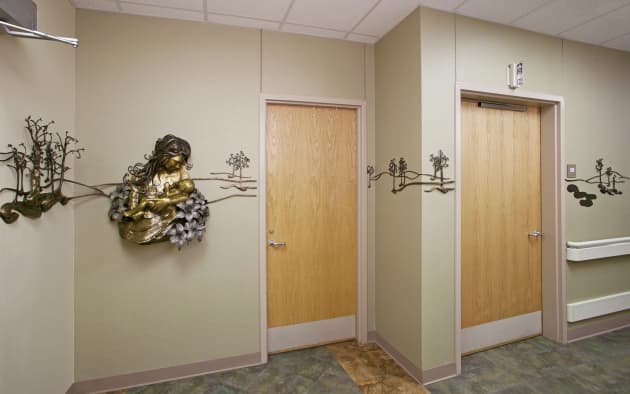 Client: Yampa Valley Birthing Center
Location: Steamboat Springs, CO, United States
Completion date: 2009
Artwork budget: $18,000
Project Team
Industry Resource
Sandy Graves
Lands End Foundry
Artist
Sany Graves
Sandy Graves Art
Client
Yampa Valley Birthing Center
Overview
This project is a low high relief bronze mural. It covers the hallways in the Yampa Valley Birthing Center and is done with a nod to Art Nouveau.
Goals
The project was commissioned to celebrate the joy of motherhood and the magic of birth.
Process
Other than the actual dimensions and the desire for the mural to continue through the hallways, most of the collaboration was with the models and Lands End Foundry.
Additional Information
The inspiration besides giving birth was a trio of lullabies about babies and birth.