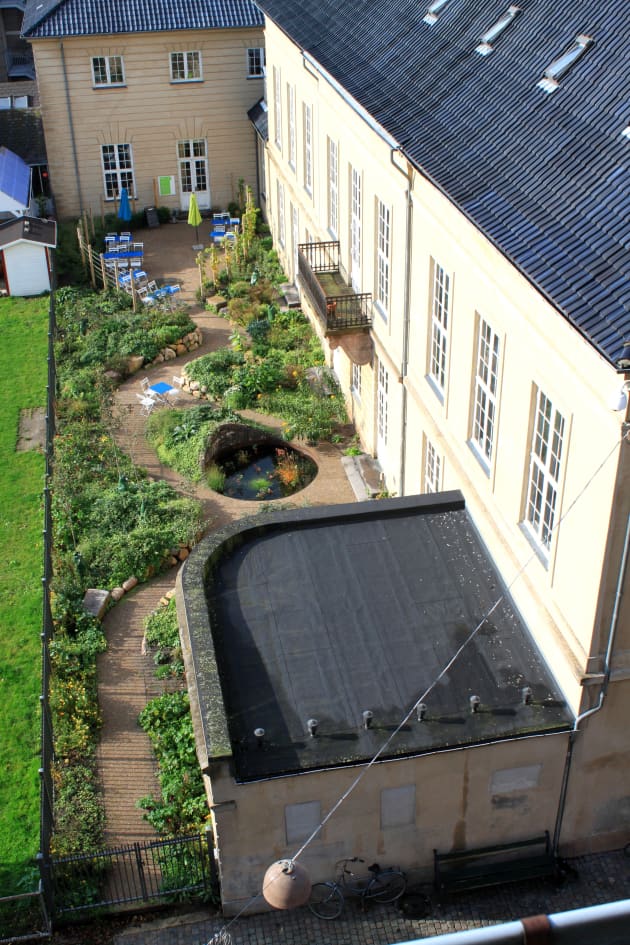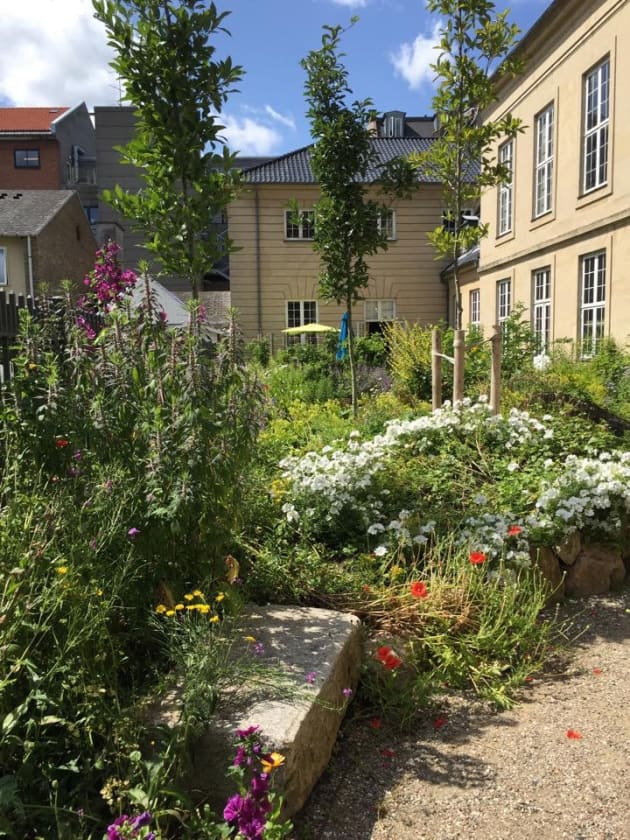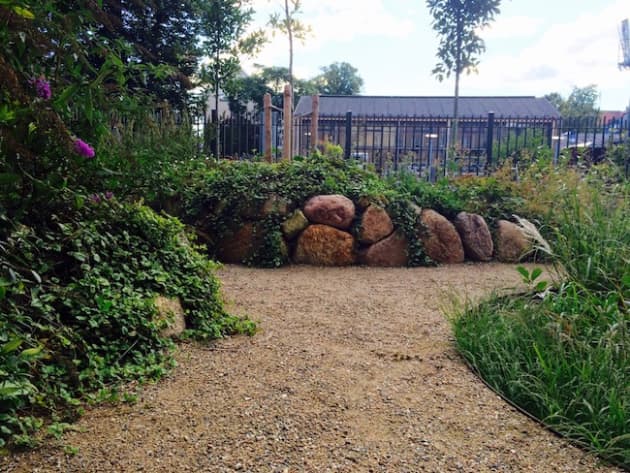 Client: Copenhagen Museum
Location: Copenhagen, Denmark
Completion date: 2014
Project Team
Artist
Barbara Cooper
Copenhagen Museum
Landscape Architect
Anders Matthiessen
Anders Matthiessen
Overview
'Intersections' was designed for the Museum of Copenhagen in 2014. The museum's flat, grass covered back yard was transformed into a space of varied levels and outdoor rooms, connected by a flowing path and surrounded by layered plantings that provide nourishment and space for people as well as pollinators.
The garden was about 100 feet long and 30 feet; wide.
Goals
'Intersections' is about the encounter between nature and culture, and the movements and negotiations between the two. The space transitions from a cultivated and ordered garden to gradually transforming into something more wild and natural. This is symbolized by the choice of fruiting trees, berries and vines in the first section, and perennial plantings for bees and pollinators in the other. The garden is both a place for contemplation as well as a space that offers the opportunity to reflect on biodiversity and balance with nature.

Part of the plan included disconnecting the museum's downspouts from the sewer system and creating water-holding areas within the garden itself. Another essential component was to reveal aspects of the layered history of Copenhagen which the museum's archaeologists and historians were addressing daily in their excavations in the old part of the city.
Process
I worked with the archaeologists at the museum, integrating some of their artifacts into a cut-away mound that exposed layers of Danish civilization, very much as would be found in an archaelogical excavation. It was excavated down into a lowered ring that collected water from the roof. I studied Danish gardens that were both formally and community-based and worked with the Botanical Gardens to highlight native plantings which they donated to the project. I worked with a landscaper who did all of the hardscaping and plantings.
Additional Information
This was a fabulous opportunity for me to work with a community and incorporate my interests in how we move through space, plantings and gardening, beekeeping, water management and sustainability issues.