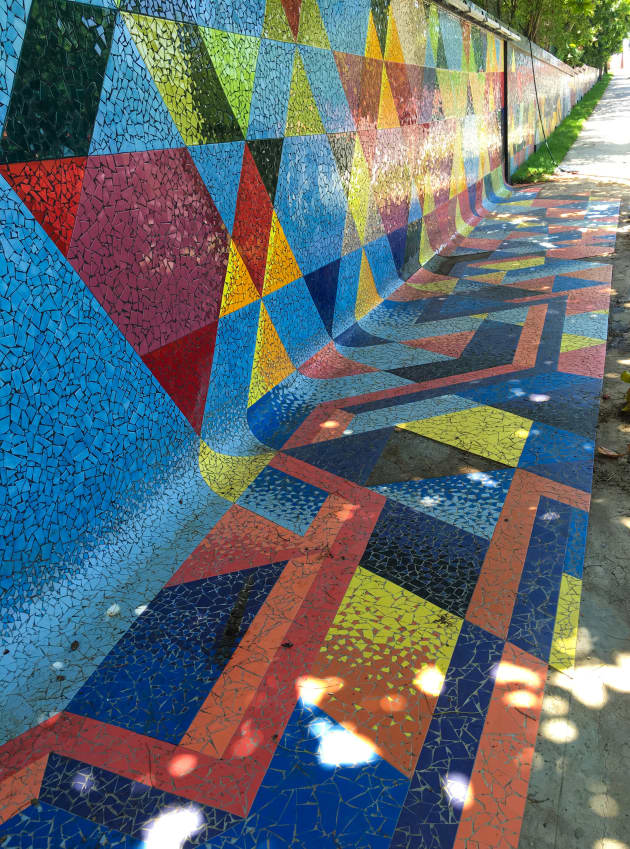 Photo: Alvaro Raicens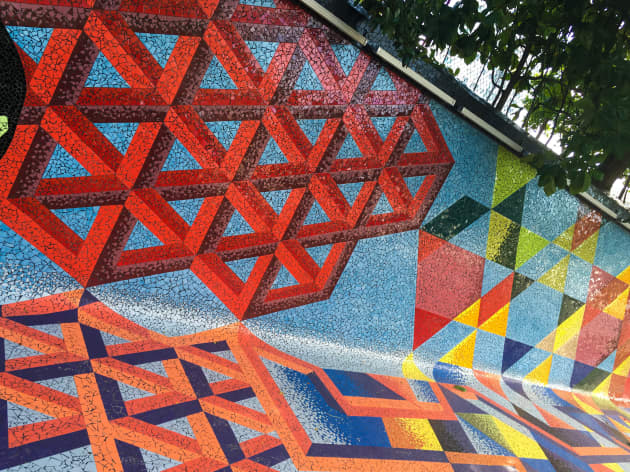 Client: Municipality of San Juan
Location: San Juan, Puerto Rico
Completion date: 2017
Artwork budget: $500,000
Project Team
Artist
Celso Gonzalez
Cero Design Built Inc.
Architect
Roberto Biaggi
Cero Design Built Inc.
Overview
5,000 sq/ft ceramic tile over concrete. It's a tribute to the first woman Mayor of the city of San Juan. Its inspired in her unique character and the social work and community service she did during her 4 years incumbency. Also, the love and education she gave to the people thru her service.
Goals
The main goals were to integrated al the caracteristics of Felisa Rincon de Gautier and what she met to the community and how she collaborate, specially with the children. That is why was important to integrate her face, her hand fan that she always used and some word of wisdom in the piece.
Process
Celso Gonzalez and Roberto Biaggi is collaborative team in all the phase for public art design and project. Every one makes his intergration thru drawing, color selection, material selection and te extent of what the peice will become. Wall to floor was restored to make elaborate this piece of art.
Additional Information
This project also can be seen in the campaing of Brand USA, Here the Music, thru the soul of Puerto Rico.