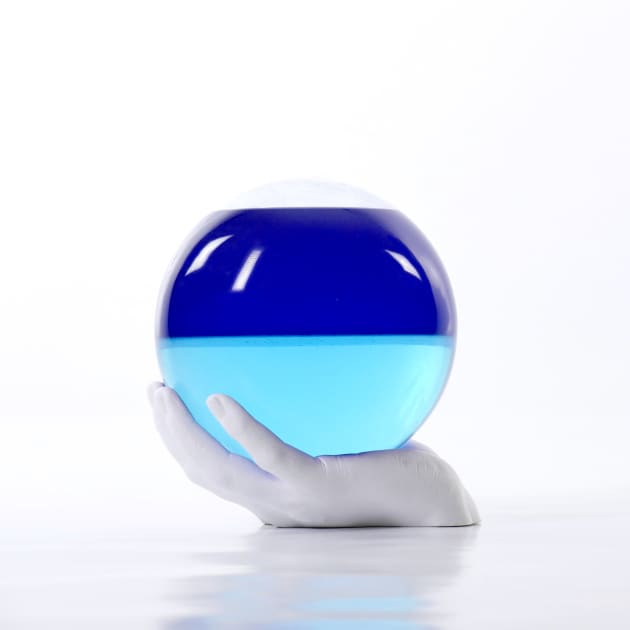 Client: UNESCO - WWAP (World Water Assessment Programme)
Location: UN headquarters, NY, United States
Completion date: 2017
Project Team
Client
Dr Stefan Uhlenbrock
WWAP - UNESCO
Artist
Anna Kubelik
Anna Kubelik
Overview
The artwork and video aims to raise awareness about the responsibility that humankind bears to protect our planet and its precious resources.The body of work consists of an artifact, a film and a performative element.
Goals
The Earth is a watery-place, more than 70% of its surface is covered by water (salty and fresh). Water is essential for the existence of every living thing, (humans, animals and ecosystems) but if this is not managed carefully, the survival of every species and the environment can be seriously put at risk. The project is designed to accompany the findings of the United Nations World Water Development Report 2017 on "Wastewater: The Untapped Resource". If we break the virtuous cycle of nature, we may exceed the so-called planetary boundaries and asphyxiate its ability to recharge and heal.
We need to come to the understanding that we live in a closed and fragile system, a perfect harmony and balance that can be altered through the irresponsible and short-sighted actions of people.
Nature can regenerate itself infinitely, but its resources are finite. This (in)finite world is in our hands and it's time to handle it with care.
Process
Artist Anna Kubelík, who was awarded a fellowship at the German Academy/Villa Massimo in Rome, joined hands with the UN World Water Assessment Programme of UNESCO to design a special artwork to raise awareness about the importance of managing water resources sustainably.
Additional Information
The piece consists of a hand-blown glass sphere produced in Venice, Italy, and filled with liquids with different densities. The artwork has been travellling the world... More info on the United Nations World Water Development Report series and the World Water Assessment Programme of UNESCO: www.unesco. org/water/wwap