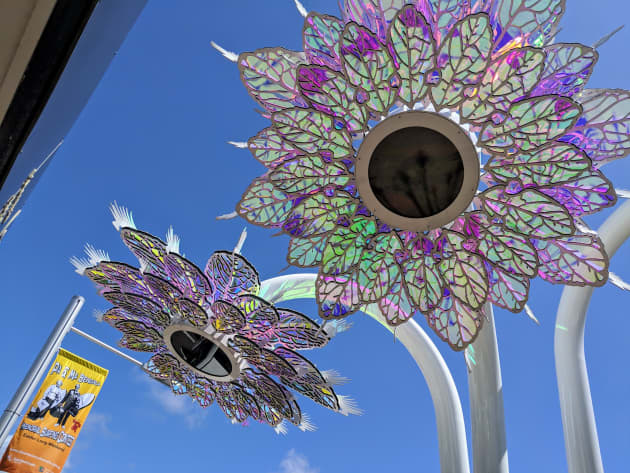 Photo: skunk control (2019)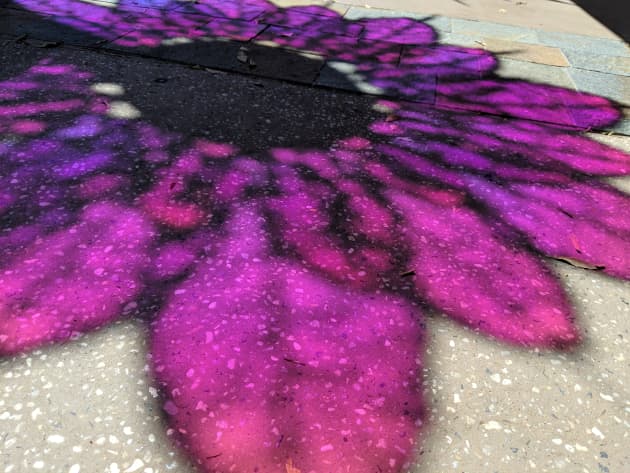 Photo: skunk control (2019)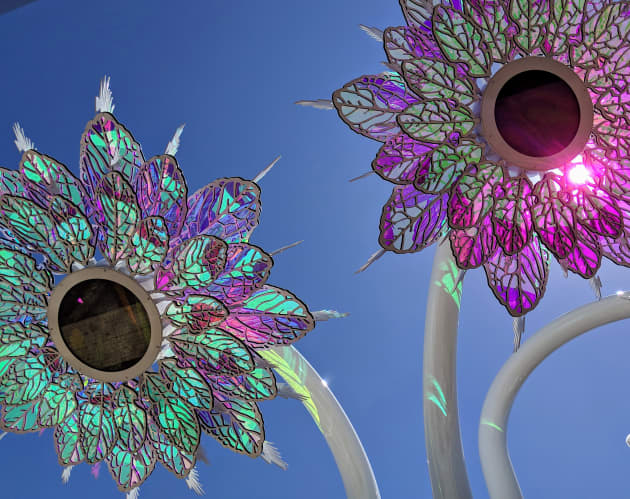 Photo: skunk control (2019)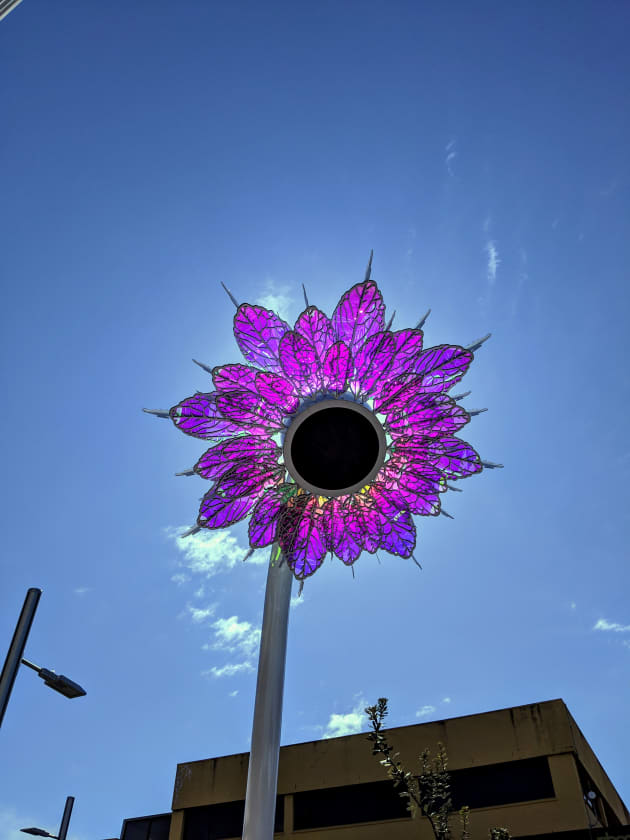 Photo: skunk control (2019)
Client: Sunshine Coast City Council
Location: Caloundra, Sunshine Coast, Australia
Completion date: 2019
Artwork budget: $210,000
Project Team
Artist
Nick Athanasiou
Skunk Control
Public Art Agency
Sunshine Coast City Council
Overview
A permanent external work on the Sunshine coast in Australia. Each of the 4 large flowers (up to 19feet tall) is made of stainless steel and curved glass which casts highly vivid and visceral coloured shadows that paint the landscape and passers-by below with ever changing coloured light due to the optical filter system employed. The work is active throughout the day and in the evening, where its central area light up to reveal and internal illuminated landscape.
Goals
To create a destination point for the street and add to the growing list of public works that differentiate the community from others nearby. The installation was part of a larger project that involved the modification of the street, the inclusion of new seating and street access.
Process
Our group collaborated with council (Sunshine Coast, Queensland Australia) including landscape architects, public art curator, council project management team and facilities in their efforts to bring together a number of elements in the redevelopment of Caloundra's main shopping street and it's infusion with art. Collaboration also included the development of engaging programs for the community prior to and post the permanent art work's unveiling. https://gallery.sunshinecoast.qld.gov.au/About/News/New-public-artwork-set-to-ignite-curiosity-280219 https://www.sunshinecoast.qld.gov.au/Experience-Sunshine-Coast/Arts-and-Culture/Public-art/Explore-the-public-art-collection
Additional Information
A series of outreach programs for the community were developed and run for the community. These in-kind hands-on projects were undertaken prior to the installation and post installation to create a link between the local community and the artwork. These programs which focused on families dealt with light and color and how light can be altered to yield rich and vibrant colors.