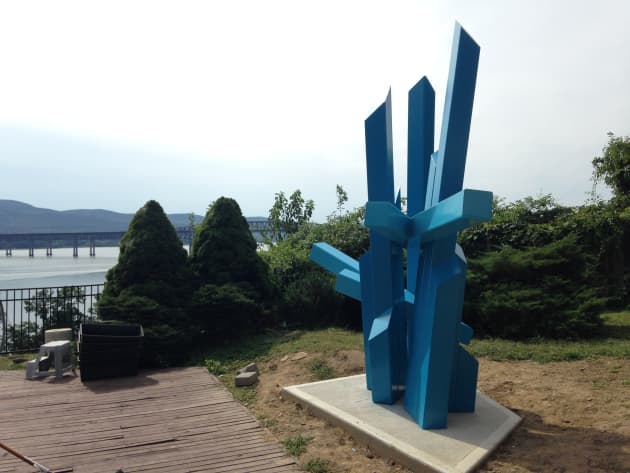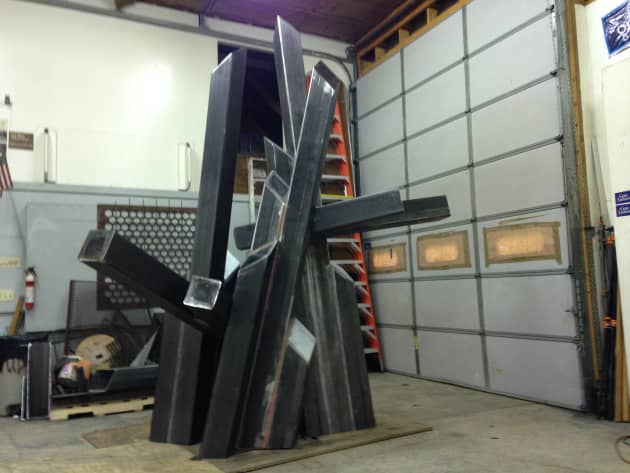 Client: Eric & Nancy Hamblin
Location: Newburgh, NY, United States
Completion date: 2016
Artwork budget: $8,000
Project Team
Overview
Site specific commission for Eric & Nancy Hamblin of Newburgh, NY. Designed for them and the site located on the Hudson River frontage at their home. Fabricated from 8″x8″ steel tubing. Approx. 131″x 70″x 142″ tall.
Goals
The site was difficult to access and arrangements had to be made to remove major planters, old decking and serious tree trimming to get the rigging equipment into the yard. Concrete pad had to be designed, approved by city and inspected. The Hamblin's continued working on other parts of the yard after the sculpture was installed.
Process
I coordinated all aspects of the design and the install including rigging and also supervised the placement and pouring of the concrete pad.