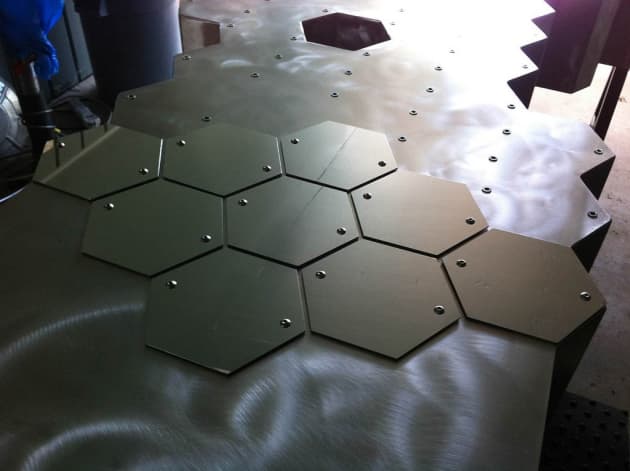 Photo: Mark Leichliter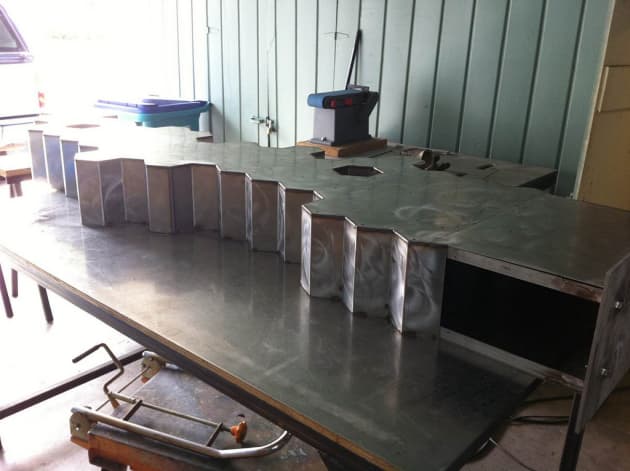 Photo: Mark Leichliter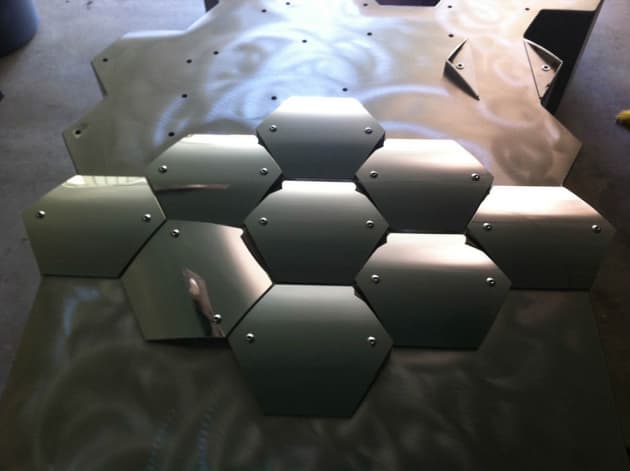 Photo: Mark Leichliter
Client: Poudre River Public Library Authority
Location: Fort Collins, CO, United States
Completion date: 2013
Artwork budget: $35,000
Project Team
Art Consultant
Holly Carroll, Executive Director
Poudre River Library District
Interior Designer
Ripley Design Inc.
Artist
Mark Leichliter
Exocubic Studio
Overview
Fabricated Stainless Steel measuring 9.5'H 4'W 10"D — Commissioned for the Poudre River Public Library's downtown branch, "HiveMind" consists of a central monolith with two sides faced with polished stainless steel hexagons. On one side these hexes are flat, in essence creating a mirror. The opposite side has hexagons which are rolled to make each one slightly convex – also creating a mirror, but one where the reflected subject is broken up into multiple images.
Goals
Oriented so that the viewer sees oneself reflected as a whole, with the Poudre River Public Library in the background - symbolizing ones integration into the community formed around and within the library. Moving around to the other side of the sculpture, one then sees multiple reflected images, symbolizing the individual members and highlighting their importance to the culture of the library. Thematically, the sculpture is striving to accentuate both the collective community of the library and each person's importance to that community.
Process
The Poudre River Public Library had originally commissioned a suspended interior sculpture form me, titled "Growing Together". During the design process, I had included potential ideas for an outdoor piece that eventually became "HiveMind". The committee liked it so much, they elected to work towards raising the money to purchase it ("Growing Together" was a percent-for-art portion of the new construction). Once they got the funding together, I met with the Library staff and the project's landscape design firm to integrate the sculpture into the renovated exterior entry courtyard.
Additional Information
A hive mind is the emergent property of apparent sentience that arises from the behaviors of a colony of individuals. Just as your neurons, without individual intelligence, interact as a unit to become a brain, so one can view a hive of bees or a colony of ants interacting as a unit to become a mind. The whole has behaviors, memories and characteristics that could not be predicted by studying an individual.