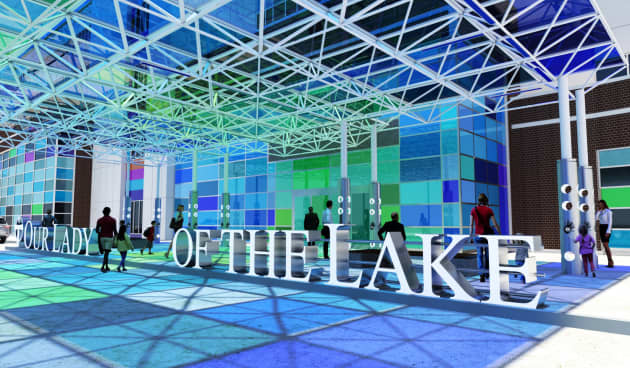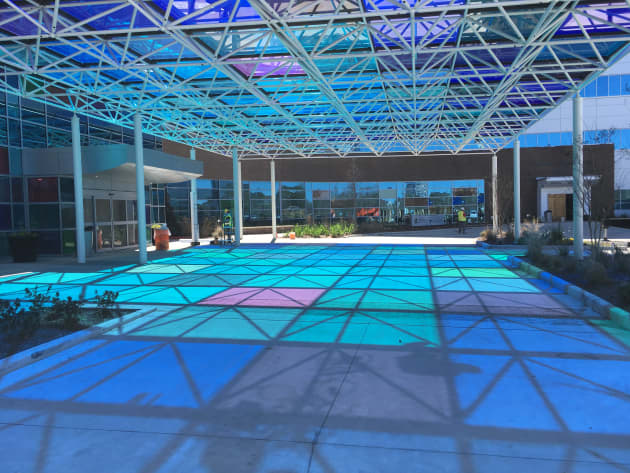 Client: Our Lady of the Lake Childrens Hospital
Location: Baton Rouge,, LA, United States
Completion date: 2019
Project Team
Artist
Christopher Janney
Client
Our Lady of the Lake Childrens Hospital
Overview
There is a well-known saying, "You don't get a second chance to make a first impression." It is the first place the hospital patients will actually make contact with the facility and the last place they encounter as they leave.
"Harmonic Grove:OLOLCH" is the entrance/exit "experience" to this new state childrens hospital. The piece is composed of a 4000 sq. ft. colored glass canopy and seating together with interactive light/sound elements around around each of the canopy columns.
Additional Information
The Sound-score will be composed of ever-changing melodic and environmental sounds indigenous the Louisiana area. As in many of my works, there will also be a "Riddle" that will be placed on a small plaque near the canopy. IF a person deciphers the riddle and plays the "handprints" in the columns in a certain order, the piece will answer with a short "dance" of its own.