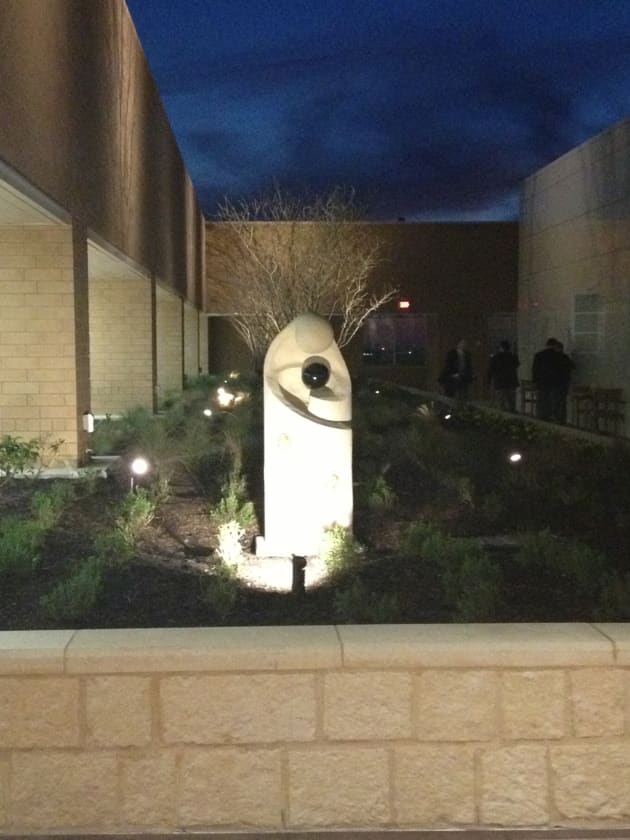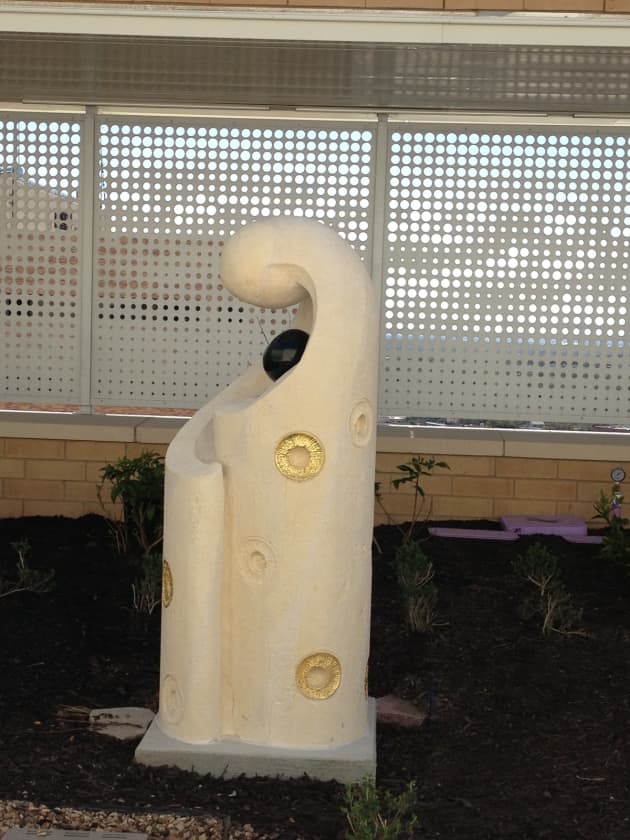 Client: University Health System
Location: San Antonio, TX, United States
Completion date: 2014
Project Team
Artist
Sabine Senft
Sabine Senft Art
Art Consultant
Allison Hays Lane
Olana Group
Architect
RVK Architects
RVK
Overview
EMBRACE is a 2000 lbs life size limestone and marble sculpture commissioned by the University Health System to honor their late obstetrician Dr Aziz. The design brief was to create a family themed outdoor sculpture. I reduced this theme to the smallest family unit in our community: mother and child. The sculpture serves as a unique, calming focal point that promotes contemplation and can be enjoyed in all seasons with low maintenance requirements.
Goals
The goal was to create a nurturing addition to the 10th floor roof garden of the UHS hospital tower. Patients, visitors and staff come here to take a break or have lunch. "Embrace" is a mother and child theme that welcomes, shelters, comforts and encourages all to embrace their family, friends and daily lives.
Process
This piece was made possible through the seamless collaboration of art consultant Allison Hays Lane, the UHS Foundation, RVK architects, Zachry Vaughn Engineering and artist Sabine Senft.
Additional Information
Public Art is about affecting its environment and triggering a response. My public art employs local and international materials to connect the community to the world. In this piece the little gilded vortices symbolize umbilical connection - public belly buttons so to speak, that link patients to staff, staff to the hospital, both to the environment, viewers to art and art to the community.