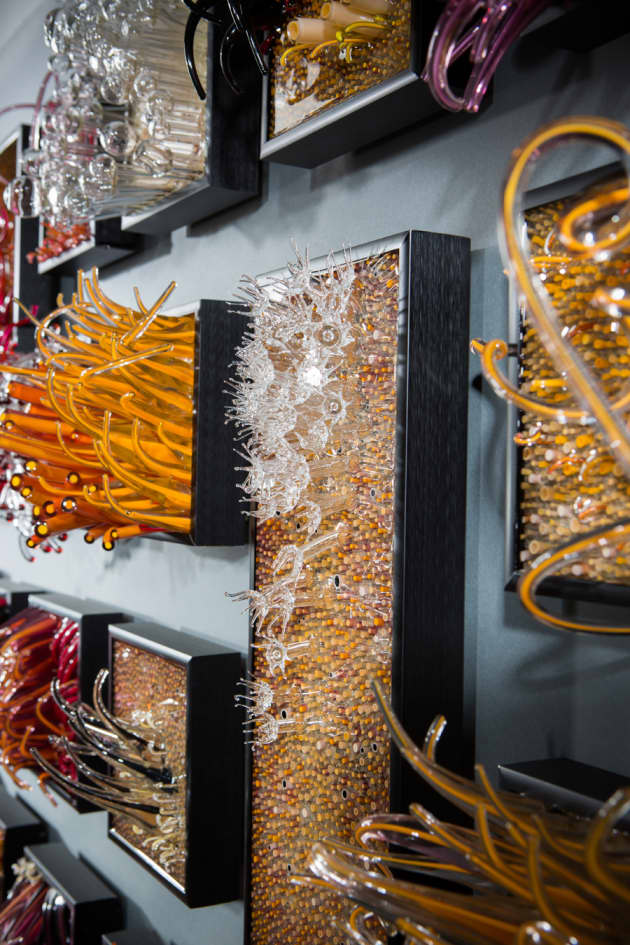 Photo: Eric Tadsen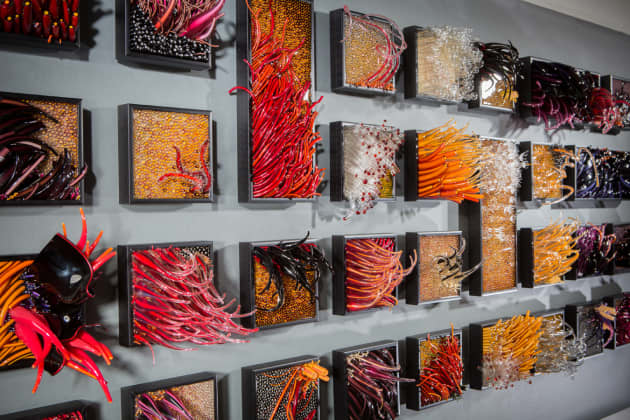 Photo: Eric Tadsen
Client: Eastman Kodak
Location: Kingsport, TN, United States
Completion date: 2015
Artwork budget: $75,000
Project Team
Artist
Shayna Leib
SNL Design Works, LLC.
Art Consultant
Tina Clarke
DAC Art Consulting
Overview
I was contacted by an art consultant who was looking for a piece for the company Eastman Kodak in Kingsport, TN. I was given the size of the wall and asked to create a piece from my Wind & Water series. This installation consists of a grid of 6″ x 6″ square and 6″ x 14″ rectangular wall-mounted pieces.
Goals
Because the premise of this piece was a direct purchase, there was only the color scheme which was needed to integrate the piece into the overall space. The client wanted a focus on reds, yellows, and purples. I was given free reign on the design of the installation with minimal specifications other than size and color.
Process
This was a minimal collaboration as it was a direct purchase order.