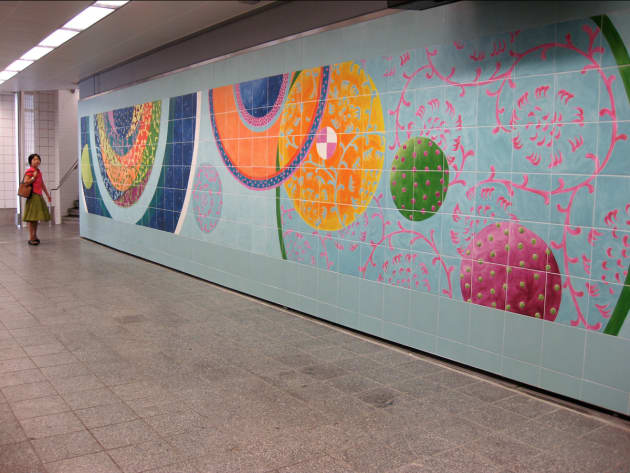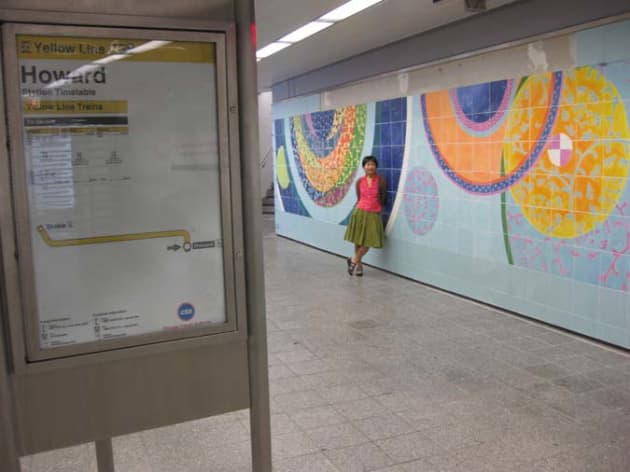 Photo: Francine Sanders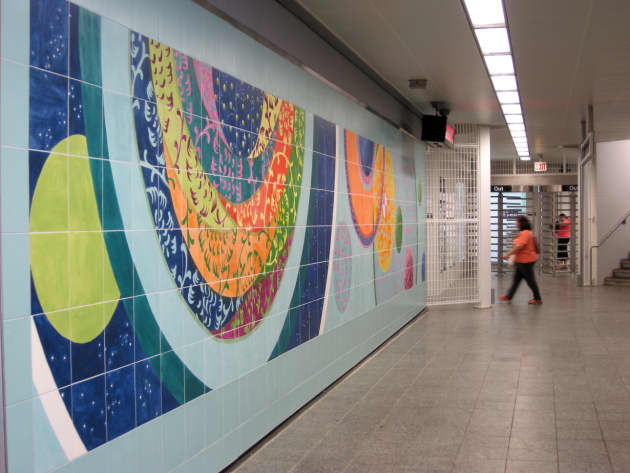 Photo: Amy Cheng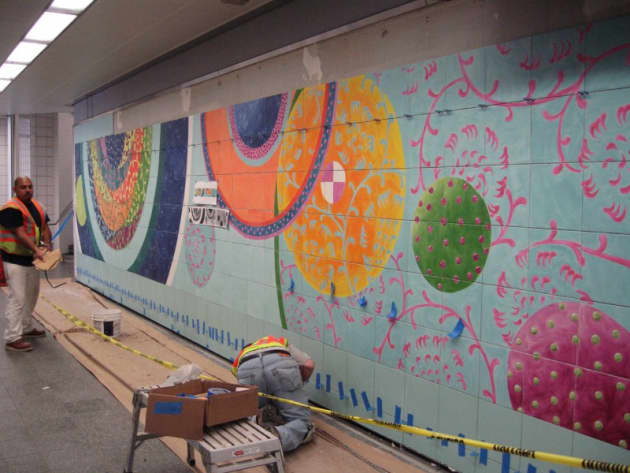 Photo: CTA Arts in Transit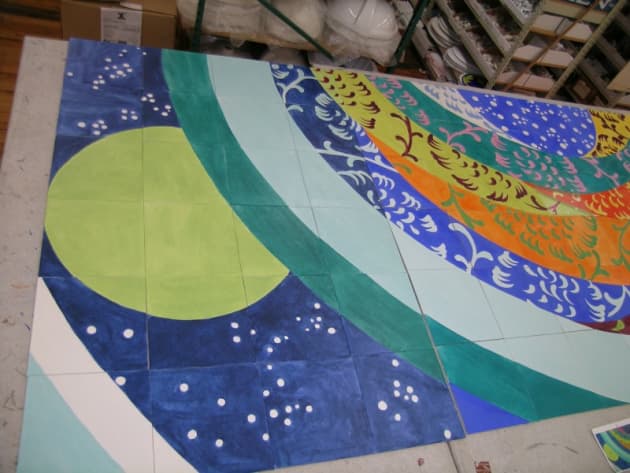 Photo: Sherle Wagner Int'l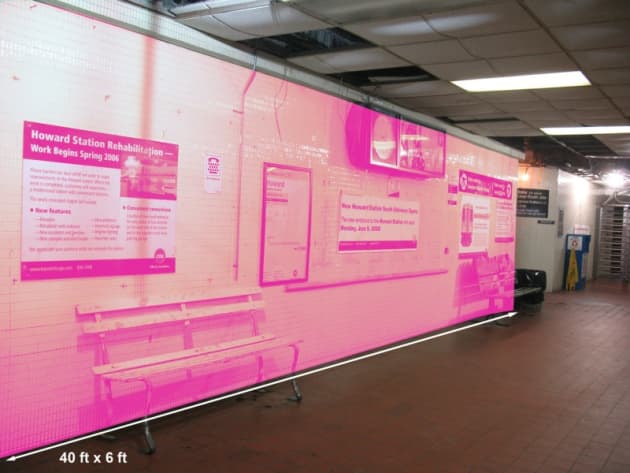 Photo: CTA Arts in Transit
Client: Chicago Transportation Authority
Location: Chicago, IL, United States
Completion date: 2009
Artwork budget: $69,150
Project Team
Artist
Amy Cheng
Amy Cheng Studio
Industry Resource
Fred Siesel
Sherle Wagner International
Public Art Agent
Elizabeth (Lee) Kelley
Chicago Public Art Program
Overview
Destination: Points Unknown is a 6 x 40-ft hand-painted ceramic tile mural installed on the lower level of Howard Street El Station in Chicago, IL. The mural was commissioned by Chicago Transportation Aauthority Arts in Transit, installed 2009,
fabricated by Sherle Wagner International.
Goals
The neighborhood, located on the northern edge of Chicago, wanted artwork that brought cheeriness and brightness to what had been a long neglected station. With its detailed decorative elements, suggestions of volume and shadow, intense colors, and interior light effects, Destination: Points Unknown evokes the drama and mystery of travel and offers a heightened visual metaphor for the function of Howard St. Station as a point of transfer for several train and bus lines.
Process
I was in São Paulo Brazil on a Fulbright Senior Research/Lecture grant when I was notified I was a finalist for the project. My assistant, Jennifer Padilione, reset, printed and matted the image file I sent her, used the magic of Photoshop to tidy up the photo ceiling. (Later I was told the construction supervisor noticed the revision she made to the ceiling, liked it and decided to close up what had been a raw, open ceiling.