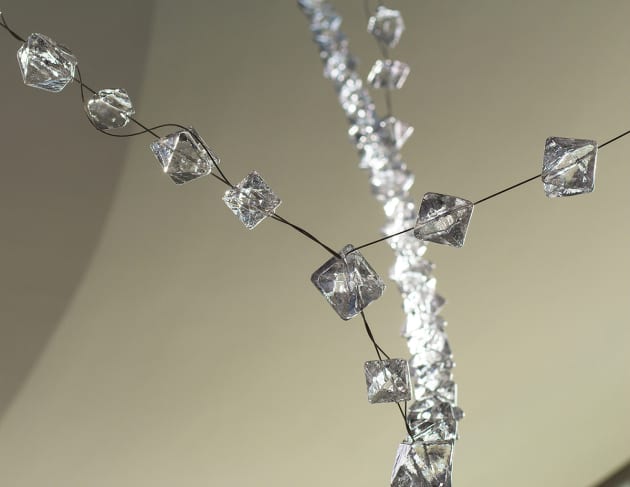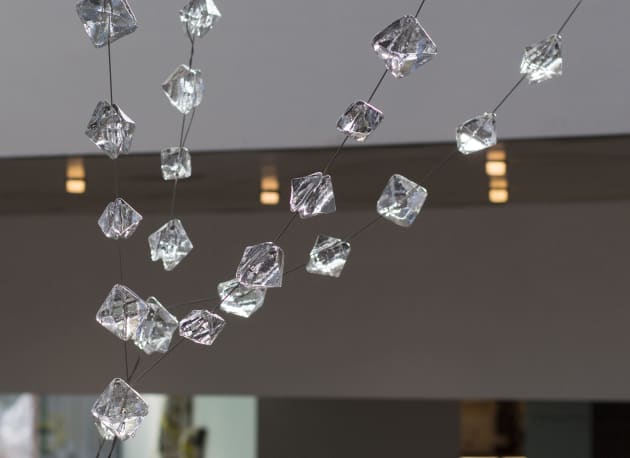 Photo: Kana Tanaka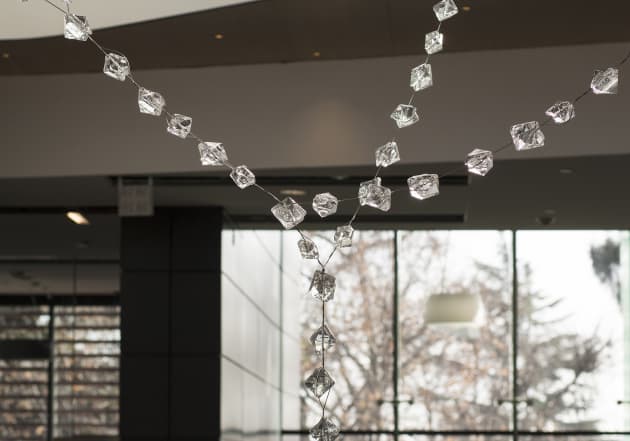 Photo: Kana Tanaka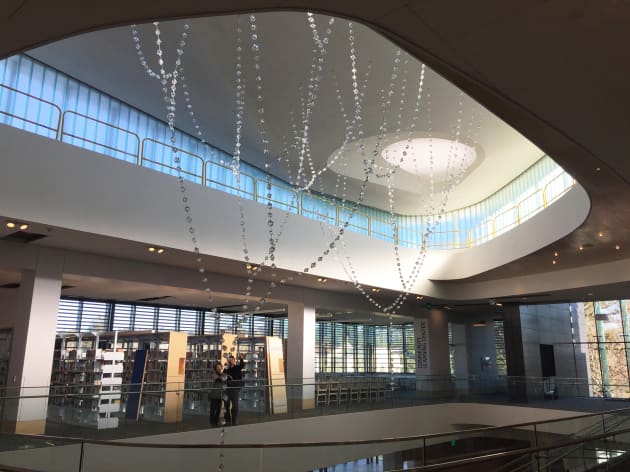 Photo: Kana Tanaka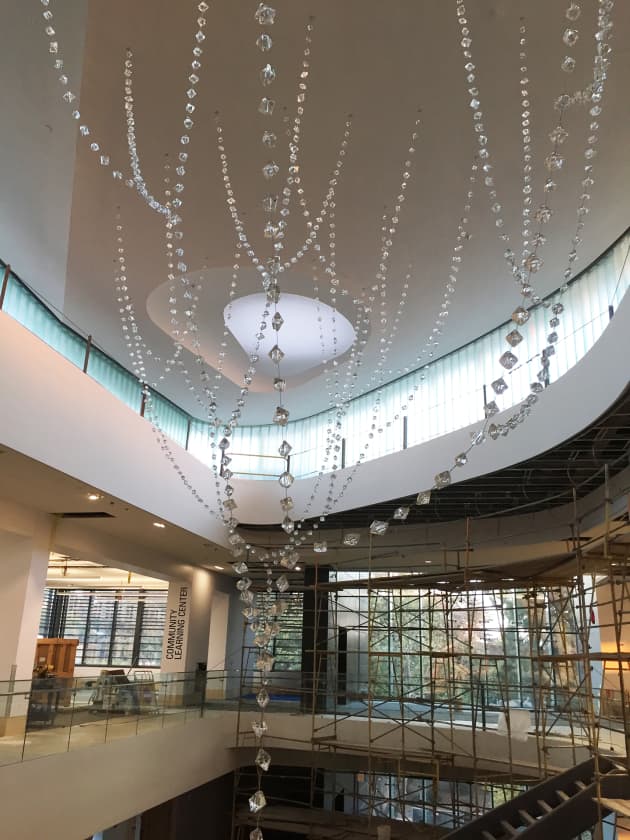 Photo: Kana Tanaka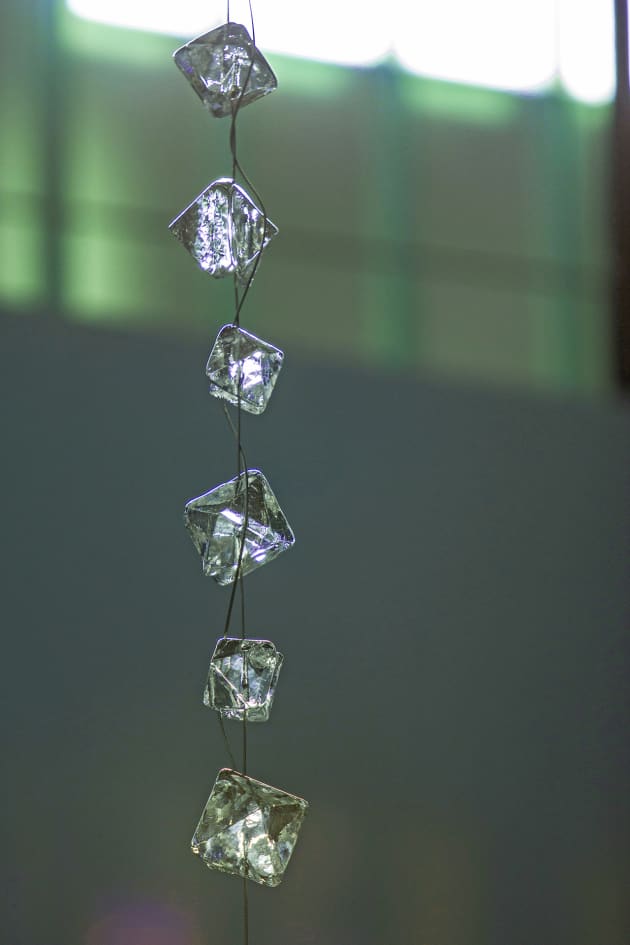 Photo: Kana Tanaka
Client: City of Hayward
Location: Hayward's 21st Century Public Library, CA, United States
Completion date: 2018
Artwork budget: $82,500
Project Team
Artist
Kana Tanaka
Kana Tanaka Art, Inc.
Art Consultant
Beth Jones
Beth Jones Art Consultant
Architect
Scott Salge
Noll & Tam Architects
Overview
Inspired by the concept of Net Zero energy building design and the heritage trees in the plaza, the new suspended sculpture holds 1,000 glass crystals, catching ambient light in the 60 feet atrium space in Hayward Public Library. The detail of the sculpture embraces the historical aspect of the Hayward—Salt industry from the 1850s to 1980s. The fact that salt was harvested using the sun—or solar energy and the "Archimedes screw pump" which used "wind" as an energy source. This is reflected by using the "salt crystals" to utilize in the new suspended sculpture.