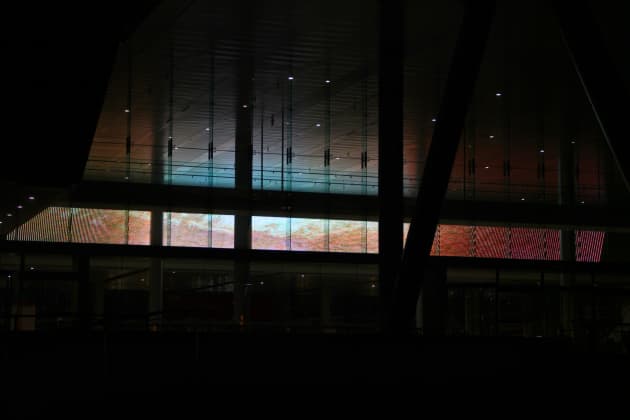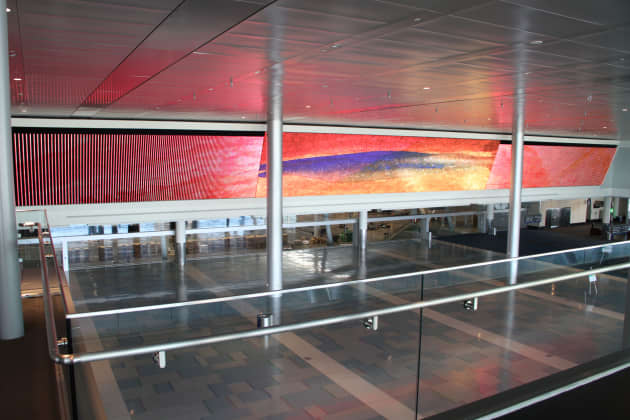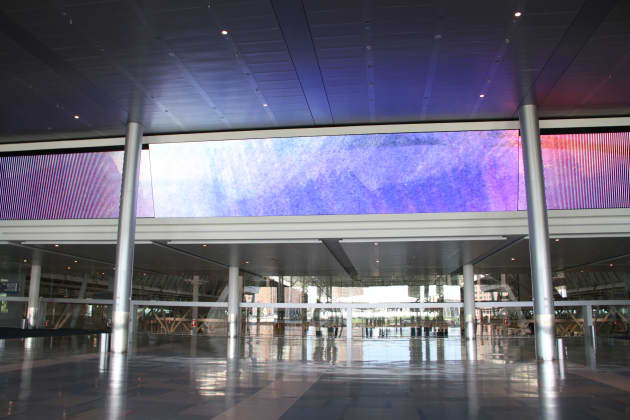 Client: Bluewhale Studios
Location: Boston, MA, United States
Completion date: 2012
Artwork budget: $20,000
Project Team
Artist
Christopher Graefe
Artist
Colors In Motion
Colors In Motion
Industry Resource
Sensory Interactive
Sensory Interactive
Overview
Colors In Motion worked with teams from design agency Bluewhale Studios, Boston Cyberarts, the Boston Convention and Exhibition Center on several digital media compositions for their new 80' tall outdoor digital LED marquee and 160' W x 12' H digital LED Video Wall inside the Convention Hall, a project developed by Sensory Interactive.
Goals
The goal of working with the Convention Center was to explore the possibilities of using digital art on their LED Video Wall for mood setting during special events, as well as to create a beautiful atmosphere in the space for guests, day and night. Colors In Motion worked with the Boston Cyberart's "Art on the Marquee" program to develop digital art for the outdoor LED Marquee.
Process
Colors In Motion worked with Bluewhale Studios and the Boston Convention and Exhibition Center to curate digital artworks that harmonized with the architectural simplicity of the interior lobby space. With highly reflective surfaces, bright, vivid colors played exceptionally well on the large video wall, and spread beautiful color and light into the surrounding region after dark. Colors In Motion's submission to the Art on the Marquee program included the work of dancer Meg Brooker integrated with watercolors by Linda DeHart, providing a short, calming piece that celebrated the various aspect rations of the displays on the Marquee.The engagements with the Convention Center were powerful statements of how digital art plays an important role in public digital displays. The artwork of Colors In Motion brings additional value to the guest experience in the environment by providing moments to pause and refresh between advertising and promotional content.
Additional Information
Visiti http://www.ColorsInMotion.com to learn more.