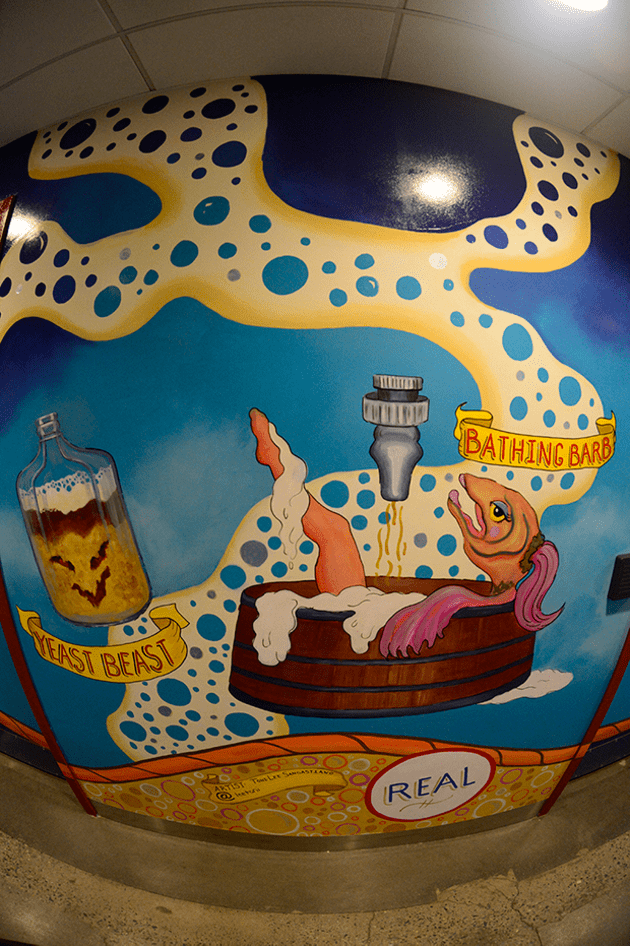 Photo: Norman Blake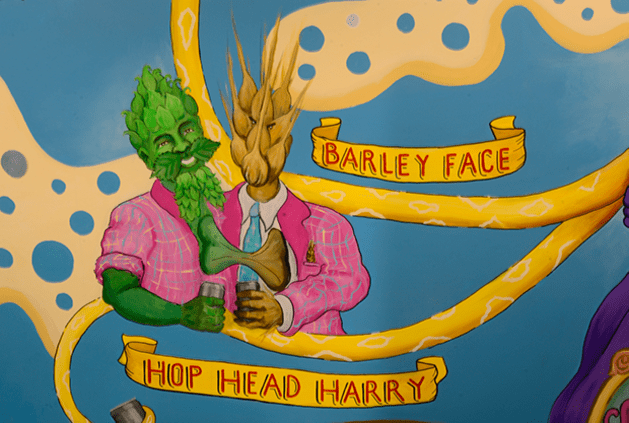 Photo: Norman Blake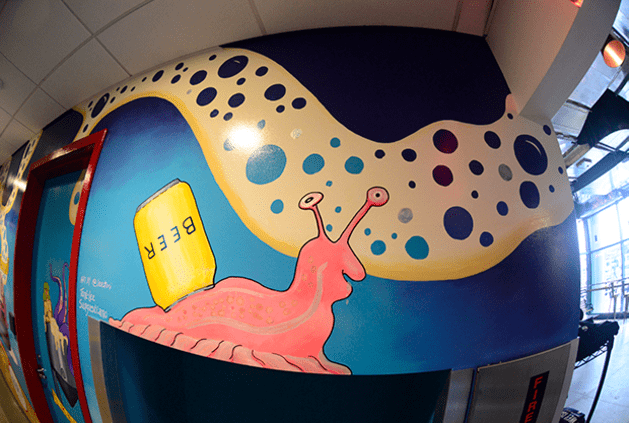 Photo: Norman Blake
Client: A & S Brewing and Coney Island Brewery
Location: Coney Island, NY, United States
Completion date: 2019
Project Team
Artist
Toni-Lee Sangastiano
sideshowbanners.com LLC
Client
Russ Todia
A & S Brewing
Client
Kat Telesca
Coney Island Brewery
Overview
300 sq. ft. Coney Island history, beer and sideshow-themed "Freak Show Alley" mural for the Coney Island Brewery Expansion, two 18 x 8 ft. walls and approximately 4 sq. ft. above fun house mirror
Goals
Authenticity was a key goal for the expansion of the Coney Island Brewery in MCU Park, a minor league stadium for the Brooklyn Cyclones. Toni-Lee Sangastiano painted her first sideshow banners in 1996 for Coney Island's Sideshows By The Seashore, she is one of the leading sideshow banner painters in the United States and owns sideshowbanners.com. Toni-Lee's work brings an authentic connection to the sideshow and the history of Coney Island and also acts as a type of homecoming for her. Her integration of the quirky beer characters, the brewing process and the sideshow, honors the history of one of the most iconic amusement areas in the United Sates.
Process
The collaboration process consisted of hilarious brainstorming conference calls and quirky character sketches. For example, a set of characters, "Hop Head Harry" and "Barley Face" not only represent key elements in the brewing process, but also act as a tribute to some of the most famous performing conjoined twins in history. Each character has a beer and sideshow theme integration. Once the character sketches were developed, they were redrawn to scale onto the architectural plans of the space with consideration to the doors, fixtures and overall width of the space. Negative space and lighting were also key factors in the development of the mural. A fun house mirror would be installed on the four foot back wall from the Coney Island Museum and this was the width of the corridor. A & S Brewery supplied the branding guidelines and some of those elements were subtlety incorporated into the mural design. Once all of the sketches and color studies were approved, the drawing was transferred onto the walls using a large-scale grid, chalk and plumb line since projection was not an option given the width of the space. Upon completion of the mural, a ten-year guarantee anti-graffiti coat was applied.
Additional Information
This mural is over 20 years in the making!!!! After living in NJ for most of my life, I had moved to VT, had a studio in Burlington and was a Professor of Graphic Design for fifteen years. A & S Brewing, who commissioned the mural for the brewery, was located across the street from my studio and many of my former design students worked for A & S Brewery. In 2019, I moved to Virginia and shortly thereafter, I was contacted to create a sideshow-Coney Island-beer themed mural back where it all began for me!