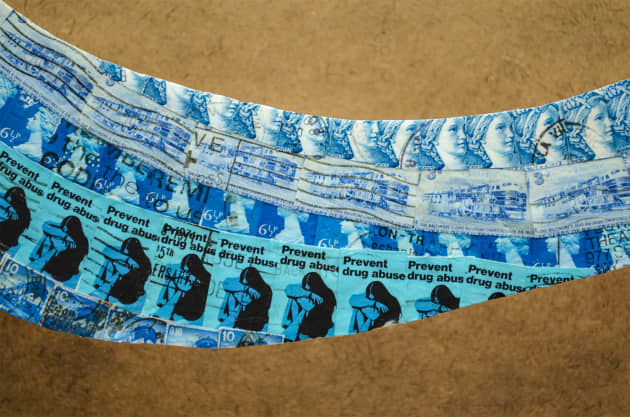 Client: Art Plus Artisans
Location: Austin, TX, United States
Completion date: 2017
Project Team
Art Consultant
Art Plus Artisans
Overview
The "Colorado River" as it flows through Austin, Texas flanked by three parks. 84″H x 240″ L x 2.5″ D, postage stamps on aluminum.
Goals
The goal was to create a visually interesting work of art that was relevant to Austin, Texas. The Colorado River flows through Austin and helps shape its culture, especially with outdoor activities. Its presence also serves an ever present geographic reference.
Process
The art consultant and I worked to transform a large commercial lobby wall. Through our collaboration we successfully stayed within budget and met the short deadline.
Additional Information
Although the artwork is 20 feet long, it was made to easily ship and install.