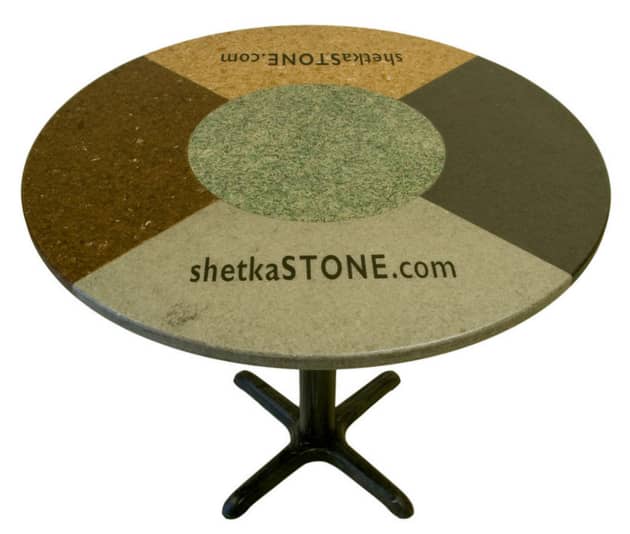 Photo: Three Paper Table
Photo: Paper Doors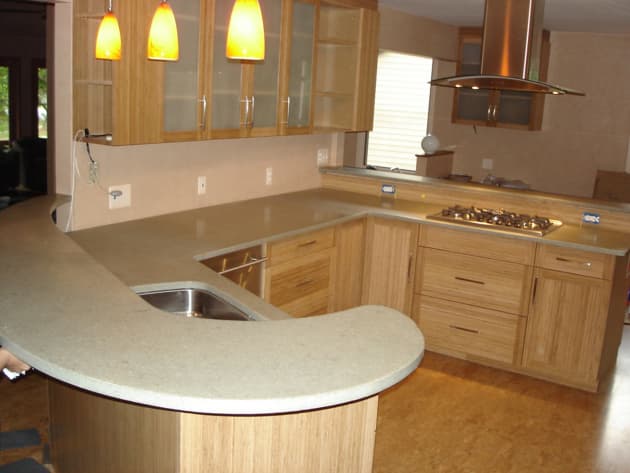 Photo: Office Paper Counter Top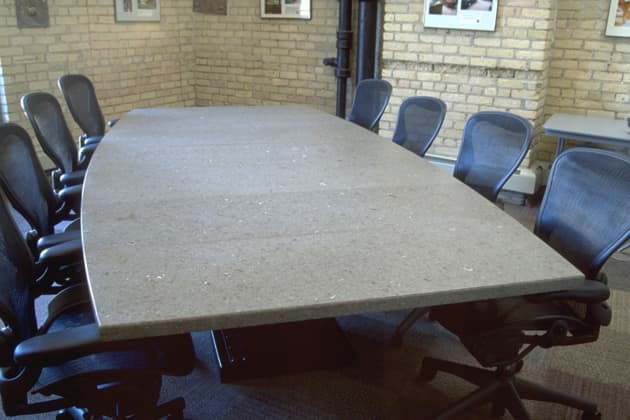 Photo: Architect Conference Table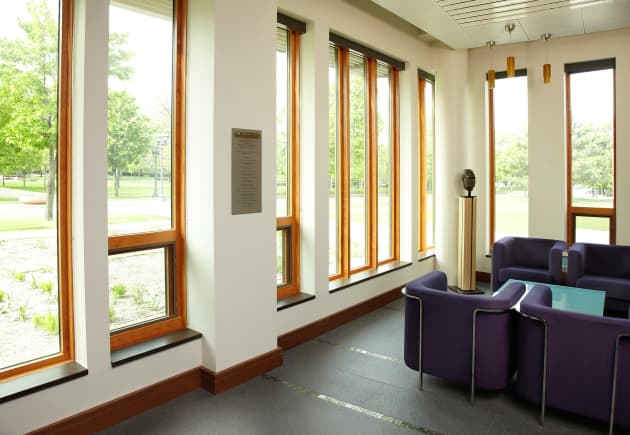 Photo: Window Sills
Client: Collateral Healing, Inc.
Location: Webster, MN, United States
Artwork budget: $100,000
Project Team
Artist
Stanley Shetka
Collateral Healing , Inc
Overview
I pioneered and patented a process for turning paper into wood. I made a chair out of paper and then I broke the chair down and made another chair from the same fibers. I did this 20 times and the first chair was as durable as the 20th. If the life span for every chair is 50 years then I can produce chairs utilizing the same fibers for the next 1000 years or more! The 6 work examples submitted are about the creation of a new aesthetic industrial revolution. I also designed and built all the equipment.
Goals
My goal was to create a material(s) that would allow me to create commission artwork as functional artwork into all of the CODAWORX project categories. To date I have reached that goal. Next I want to expose the potential of my creative work to the world.

Process
MFA 1978 University of Minnesota, BFA 1975 Minneapolis College of Art and Design, Professor 1979- 2017 Gustavus Adolphus College, St. Peter, Minnesota.

Stan Shetka is an American inventor, professor, artist/designer, and founder of Collateral Healing, Inc. In the early 1990's he invented Shetkastone, one of the only true wood replacement materials made form 100% recycled paper/cellulous fiber. Stan's inventions have been featured on the front pages of major magazines and Newspapers including The Wall Street Journal, The New York Times, The Washington Post, The Asahi news, Japan. In 1994 his work was featured in a one-person exhibition titled "Paper Futures" at the Minneapolis Institute of Art. Internationally he has been interviewed on the CBS morning show, HGTV, CNN, Swedish Television Productions and the Associated Press. He has lectured at the Forest Products laboratory in Madison Wisconsin, England, China, Japan, Bulgaria and the Czech Republic. Over the past thirty years Stan has received in excess of $1 million in grants and has continually evolved the concept of creating wood, stone and plastic replacement products made from recycled plant, paper and cloth fibers. He has designed products for several industries including furniture, building and construction.

Additional Information
We have produced a full scale building made form 90% recycled paper and all the furniture and outside cladding will be made from the many variations shetka products . I am producing products that do not off gas and can be recycled into the same products over and over. Collateral Healing is a term I coined and is the opposite of collateral damage. Projects that heal the earth and its people.