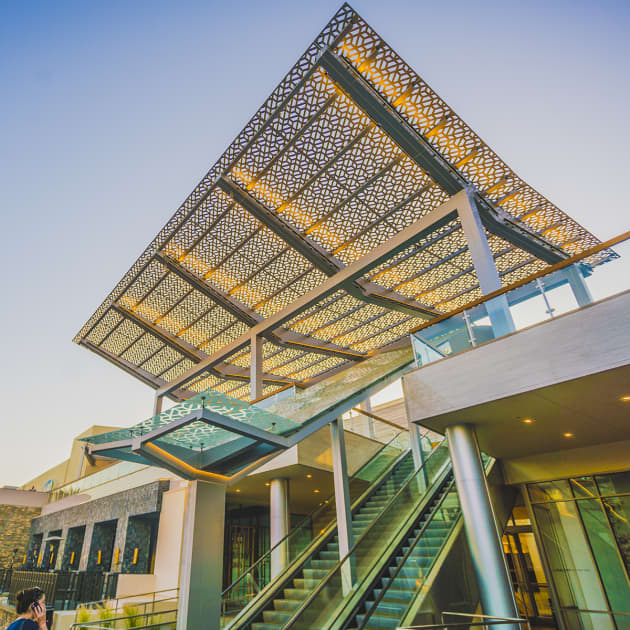 Photo: Matt Ferro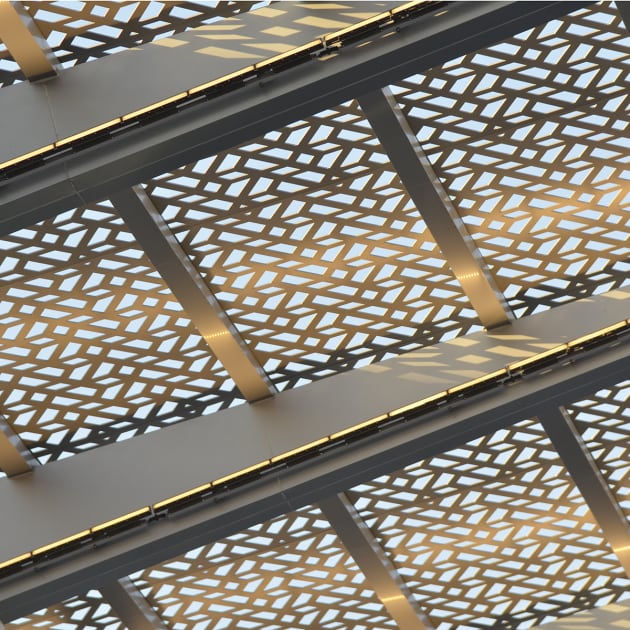 Photo: Matt Ferro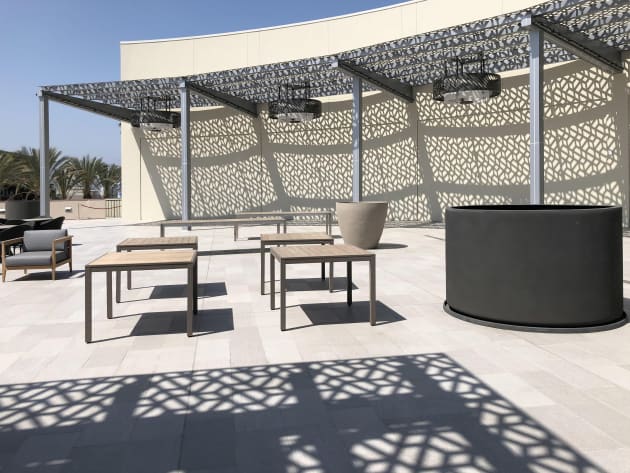 Photo: Matt Ferro

Photo: Matt Ferro
Photo: Matt Ferro
Client: Burbank Town Center
Location: Burbank, CA, United States
Completion date: 2018
Project Team
Artist
Uriah Bueller
Parasoleil
Architect
Todd Cail
505 Design
Overview
Downtown Burbank was looking at ways to create a more inviting space where community could gather, shop, and work. This area was shortchanging the true experience of Burbank and they wanted to give the community a more open welcome experience. The design team provided a unique solution to keep costs to a minimum with over 100 unique panel types needed for the project. The patterned panel system for the overhead shade consisted of 1/4" aluminum with custom pattern, a custom powdercoat finish on all panels front and back, and our exclusive hardware system that was also custom finished to match.
Goals
SOLUTION
505 Design wanted to bring out the heritage of Burbank and its Mid-Century Modern architecture with a welcoming entrance, terrace, and trellis to complement its history. The pattern for the panels was inspired by this era to bring it full circle in moving the community into the future and revive this downtown area. In coordination with the project architect, the metals subcontractor, and the installation team, Parasoleil designed a comprehensive panel system that used the minimum number of unique panel sizes and designs. The design ensured that the original design intent of the architect was maintained and that field conditions were taken into consideration. We worked closely with both the GC and installers to make sure all the installation details were clear using a laser coded system on each panel to visually explain to the installer how and where each panel was going to be installed. With over a hundred custom sized panels that can be flipped and rotated 8 different ways, it was important that we make the installers job easier.
Process
The collaboration between 505 Design and Parasoleil was due to a high level of communication and coordination with the design intent and the design guidance provided by Parasoleil. It was also critical to provided a very clear and detailed installation guide that allowed for a smooth and low risk install.