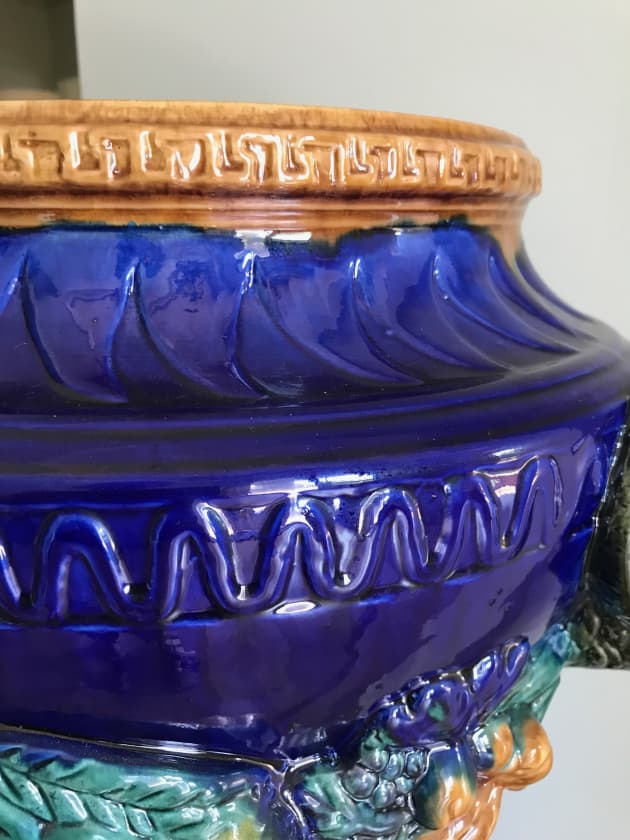 Client: Private Client
Location: Milton, GA, United States
Completion date: 2017
Artwork budget: $5,500
Project Team
Overview
I was asked to create a big piece for a residential entrance in a large home north of Atlanta., We limited the piece at 48×48 to not overwhelm the console table the owner wanted to place there.The artwork was to be on canvas and framed.
Goals
We began with an eclectic, high quality, international art decor -sculptures, vases, furniture, paintings- from the 20th century or earlier. The goal of the owner was to make it more contemporary, reflecting our 21st century style.The homeowner wanted a warm blue abstract and a touch of gold.
Process
I proceeded with the decluttering of the main level. Later I made a preview visit after the whole main level of the home had been repainted. We decided to match just few colors of the vases situated in the entrance and go with a rich turquoise blue to create a smooth and serene piece. We agreed on a champagne wooden floater frame for a contemporary look.