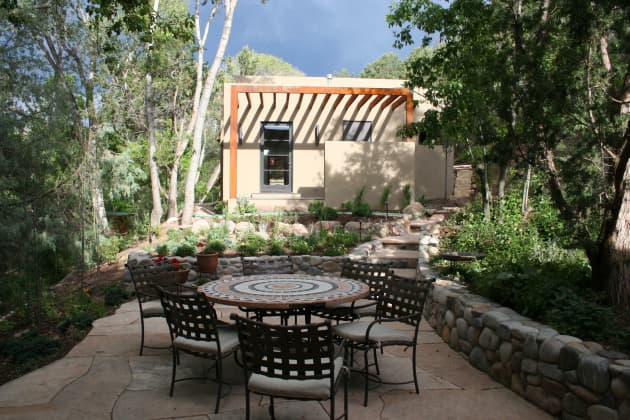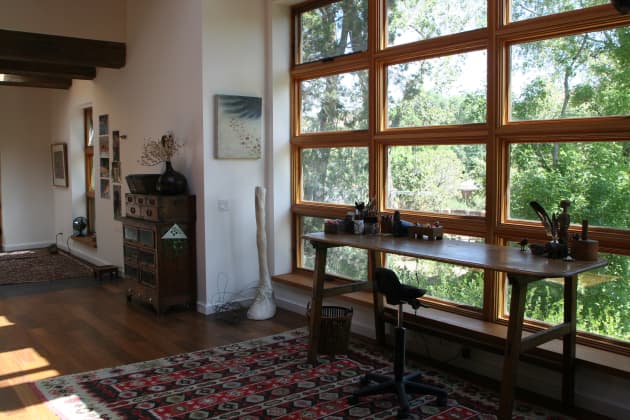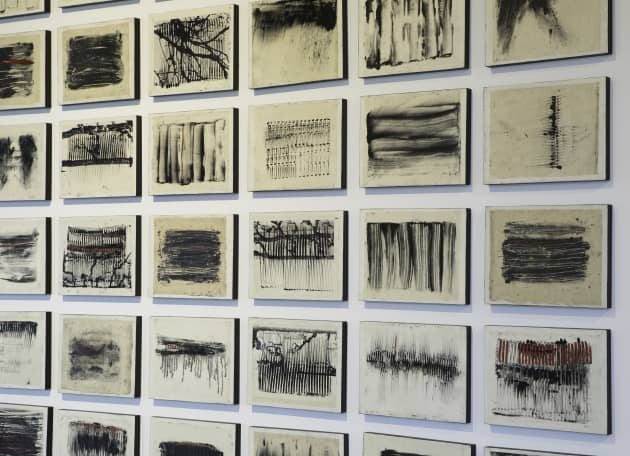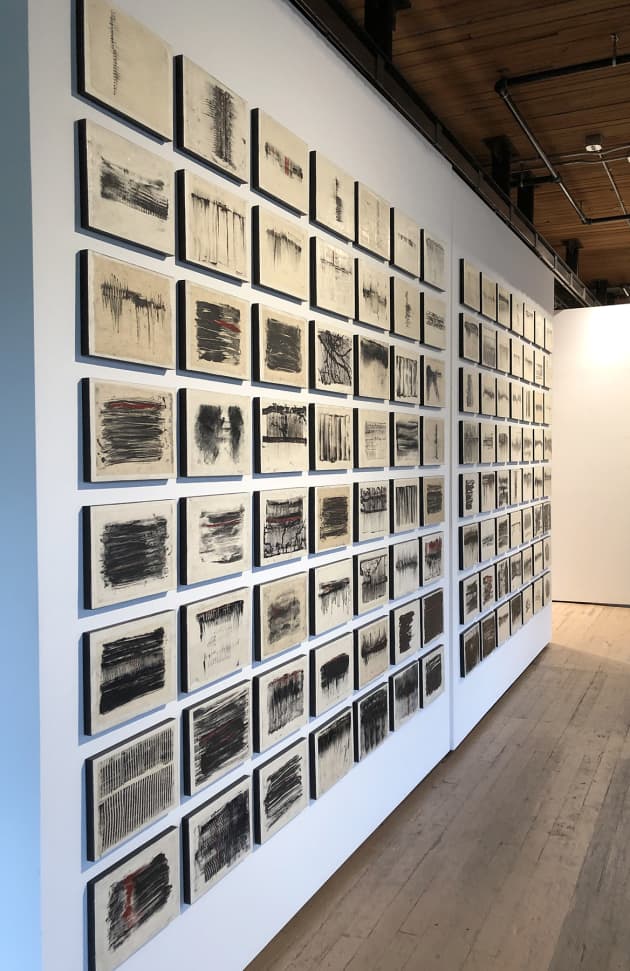 Client: Private Residence
Location: Seattle, WA, United States
Completion date: 2018
Artwork budget: $110,000
Project Team
Artist
Catherine Eaton Skinner
CES Studio
Other
Julie Penezic
CES Studio
Overview
Azimuth, All 108 pieces are now on 2 walls : The walls measure approximately 116 inches high x 106 inches wide (approx 10 ft h x 9 ft w), each., Encaustic, oil stick, paper on panel
Goals
I wrote in my journal "not sure what to do next but the water runs under and around the ice and boulders."
This particular phrase comes from the I Ching, the book of change. Even though patterns using 108 will continue, I decided to move on to accumulations and mark-making without a particular number of repetitions being essential.

Stacking, gathering, collecting, assembling, amassing, mounding…all words speaking to accumulations.
Process
The Korean Dansaekhwa artists more often painted in vertical stacking patterns across the work. Data stacking refers to the computer term LIFO, Last-in First-out principle, like a container of objects.

With an array of marks – delicate tracery to heavy incising – Accumulations echo the basic elements of our natural systems. The patterns are what I see out of the corner of my eye, beneath my footsteps to distant views.

In this series of exploration my mind stays open to experimentation and listening to my early morning dreams.

Additional Information
Informed by eastern and western traditions using the potent symbol 108 and ritual repetition, Skinner's work represents a dramatic experimentation in form, process, and viewer engagement. With extensive traveling in Bhutan, India, Japan and elsewhere—along with her corresponding research into languages and philosophical systems—she expands her encaustic medium to include photography, textiles, glass, stones and found objects modified in unpredictable ways.