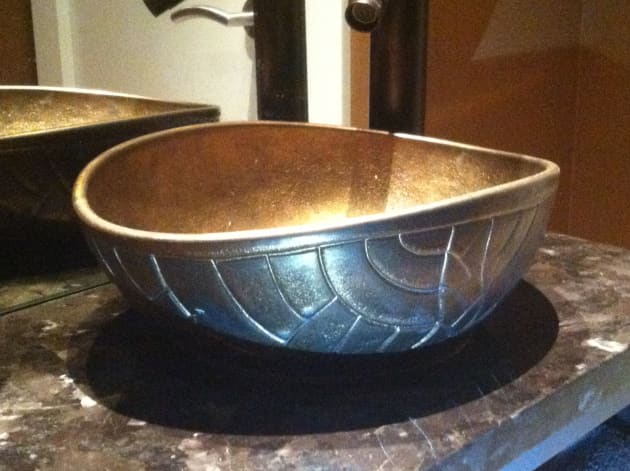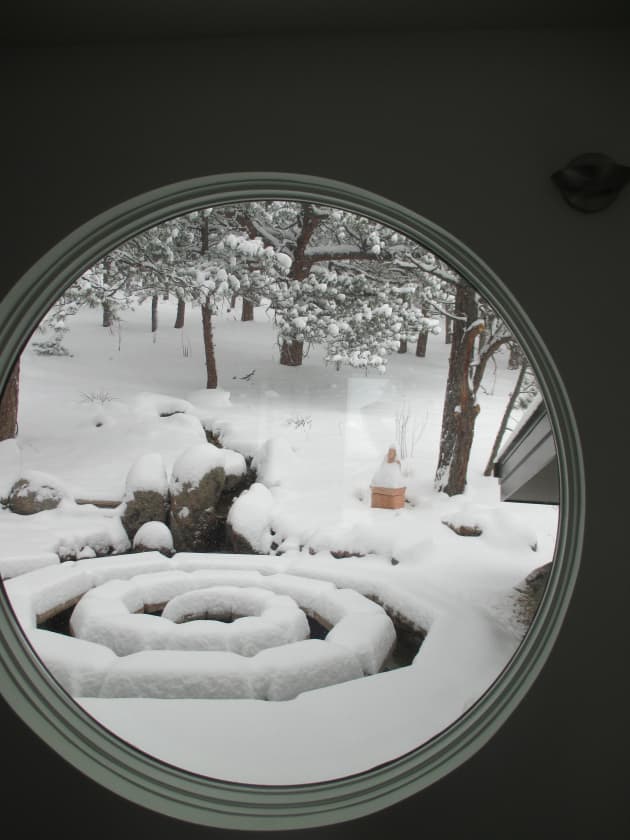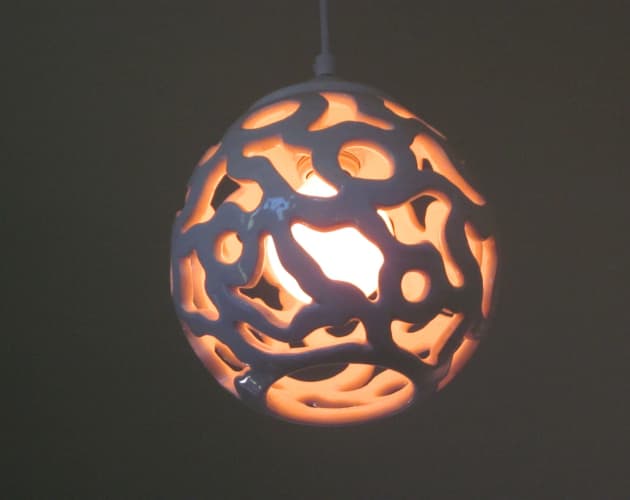 Client: Private Residence
Location: Boulder, CO, United States
Completion date: 2013
Project Team
Artist
Michael Linsley
Linsley Studios
Architect
David Barrett
Barrett Studios
Landscape Architect
Tom Altgelt
Altgelt & Associates
Other
Jeff Hindman
Cottonwood Custom Builders
Overview
This new construction house was intended to be place of art and beauty, enriched by architectural ceramics. Design goals included energy efficiency, fully functional integration of art and specifically ceramic art throughout, space to work, play and grow food and to nestle into the heart of natural forest beauty. The house is both song and instrument, dwelling and delight.
Goals
The integration of ceramic, glass and landscape art was crucial to this project. Every shower, every sink and every fireplace were lovingly handcrafted to complement the space. Tile reveals grace concrete walls and handmade lamps and lights illuminate driveway and interior spaces. Elements in the concrete driveway evoke a spiral path leading to a River of Light that conveys guests to the front door. A spiral water feature behind the house provides a cool meditation space in summer and a snow sculpture in winter.
Process
This project was a co-creation between the owner/artists and our architect, David Barrett, our landscape architect, Tom Altgelt and, of course, our builder Jeff Hindman. All parties worked together to develop the vision and then to solve the practical questions of its implementation. The process was intensely creative and intensely detailed in order to achieve the very high esthetic standards of the home. In feeling tone, it was a complex and rewarding dance with breathtaking results.