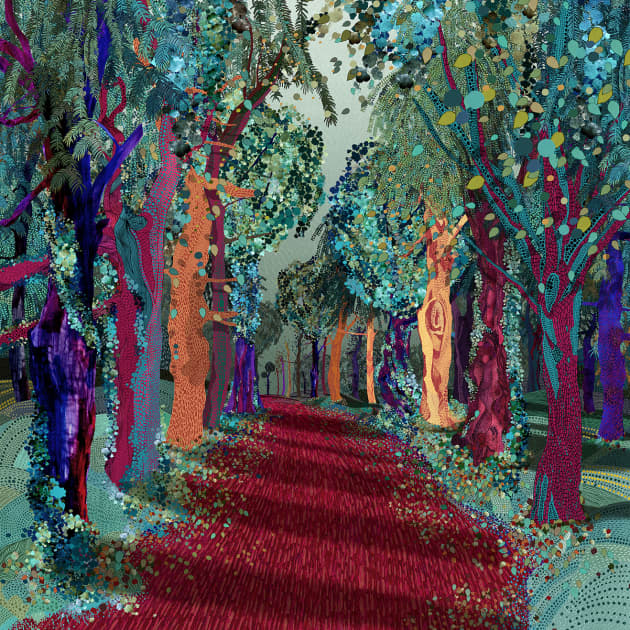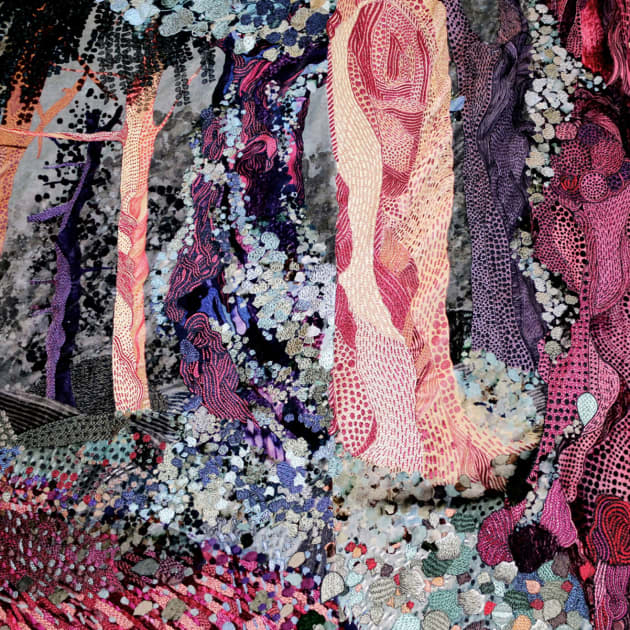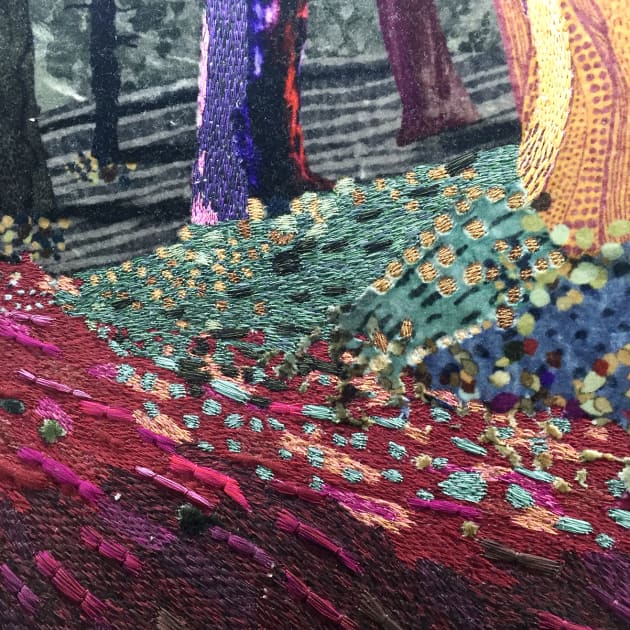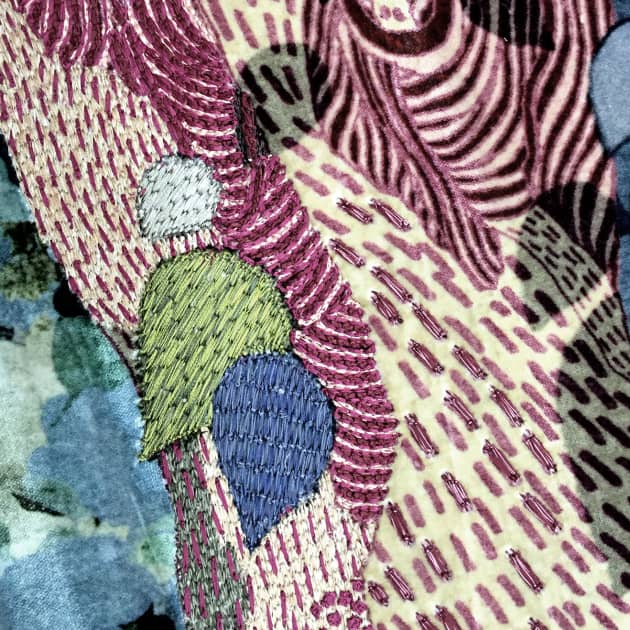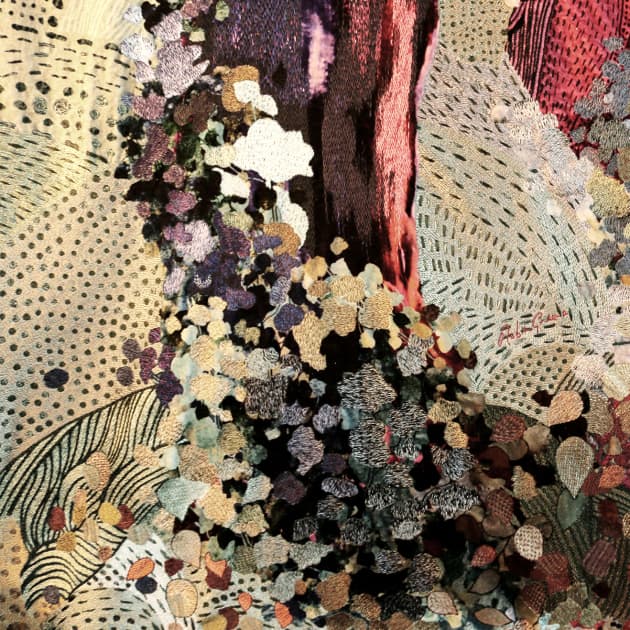 Client: PRIVATE CLIENT
Location: LONDON, United Kingdom
Completion date: 2016
Artwork budget: $55,000
Project Team
Industry Resource
CLOTHVSOVA
CLOTHVSOVA
Industry Resource
RAINTREE LTD
Overview
The brief was to create an artwork that represented the surrounding Hampstead Heath parks and woods of North London. Hundreds of photos were taken researching trees, leaves, perspective, light and colour. Many drawings were made from these photographs. CAD was used to collage all these drawings and paintings together. Digital printing techniques were used for colour testing and final application of the artwork to cotton velvet fabric. Embroidery sampling was used to create the right stitches, colour and texture. All final silk embroidery was applied by hand. The artwork measures 4 x 4 meters.
Goals
The concept was to re-contextualise the idea of a traditional tapestry, using print and embroidery textile techniques, into a contemporary artwork that works both as a compliment and juxtaposition to the 'brutalist' inspired interior design of the residential property. Located in a duel-purpose private and guest area, the artwork needed to have a dynamism of scale, colour and drama when entering the room. The focus of the artwork is a rich red path that allows the viewer, when positioned central to the work, feel they can almost step into the artwork and interact with its environment.
Process
Once the artwork was completed, it needed to be digitally printed onto fabric. This required colour and dimension testing. All the hand embroidery was undertaken in India with a specialist luxury fashion embroidery company that employed over 20 technicians for the application.