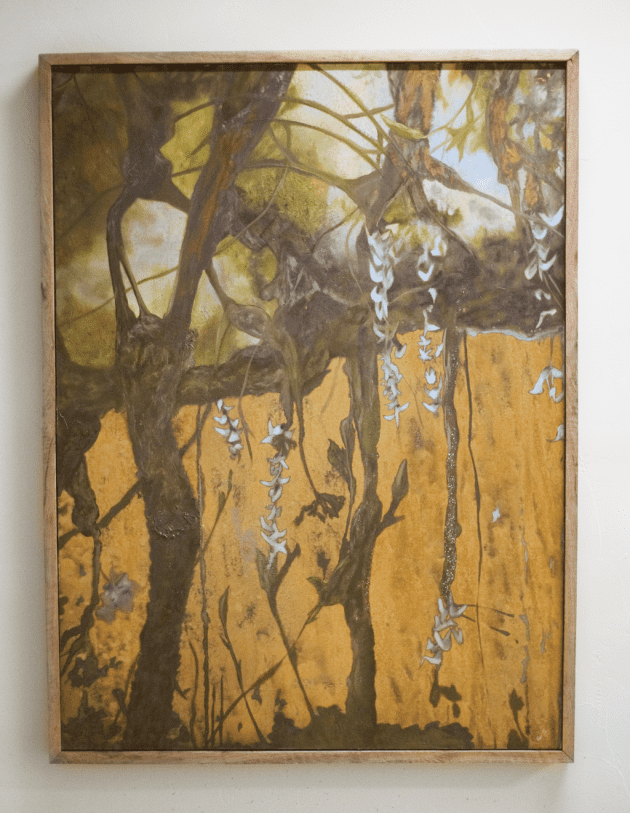 Photo: Sabrina Kuratomi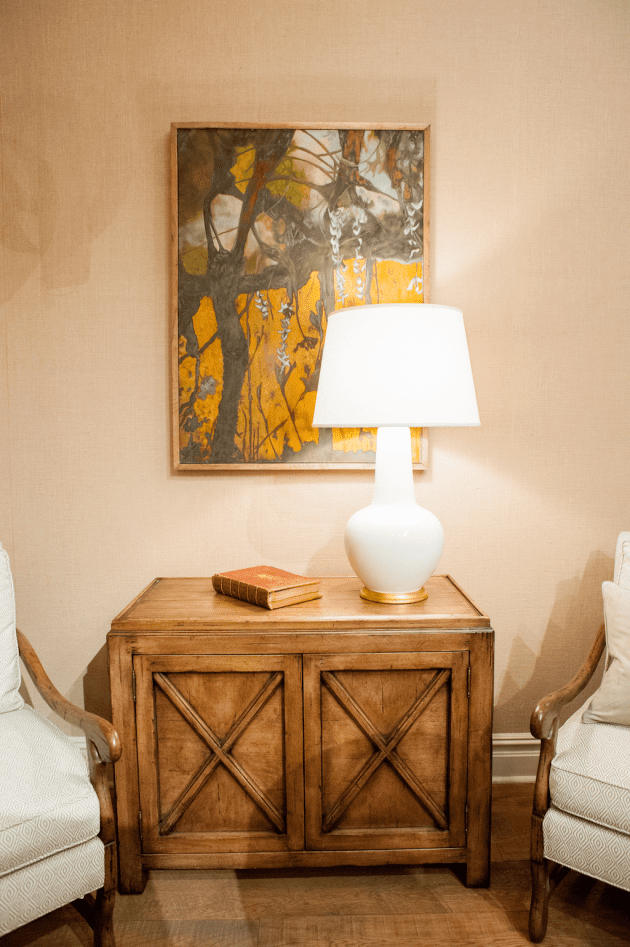 Photo: ABPhoto.biz
Client: Patron in Colorado
Location: Denver, CO, United States
Completion date: 2011
Artwork budget: $4,800
Project Team
Artist
Krista Shiner
Shiner Studios
Interior Designer
Mikhail Dantes
M.O.D.
Overview
The painting was created using a combination of concrete for texture, iron metal paint, patina and oil paints. The "rust"colors are actually real rust using a controlled patina process. The frame is cherry wood from the Amish country in the eastern U.S. from a local carpenter who goes to that area every year to bring back wood from the lumberers of the area.
Goals
The piece was purchased by an art collector.I'm uncertain of what she felt when she saw it, or where she planned to hang it.
Process
A collection of paintings was on consignment at TOWN Studio in the Denver Design Center. Offering designers and collectors the ability to see artwork within a space alongside other artwork and high end furnishings. The piece was sold to a local collector through TOWN Studio.
Additional Information
Artwork such as this and other pieces can be completed as an installation on a variety of surfaces for both residential and commercial projects or something similar can be created as a commission on canvas. This piece is also available in a limited edition of prints.