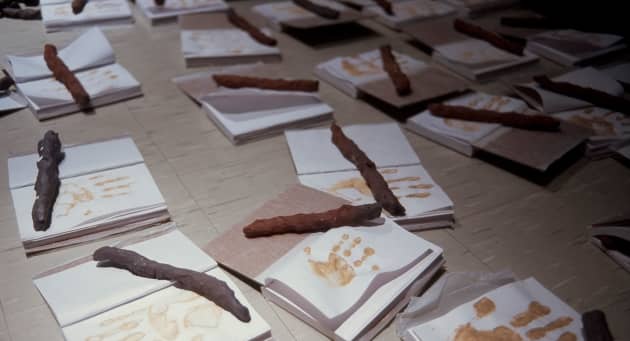 Photo: Zoller Gallery, University Park, PA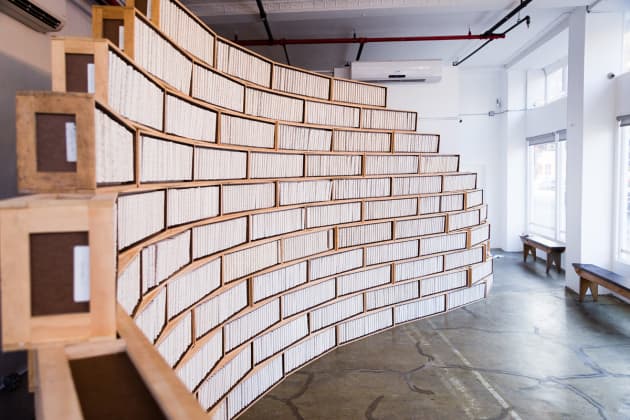 Photo: Old Bowery Station, NY, NY
Client
Location: State College, PA, United States
Completion date: 2006
Project Team
Artist
William Snyder III
Overview
A collaborative, community and commemorative project for the Genocide in Rwanda. The installation is made of 800,000 pages in 2500 books displayed in 100 crates: one page for each victim, one crate for each day of the war.
Goals
Dealing with loss, and memorial are weighty subjects. This piece makes the subject of genocide accessible, while not dulling the enormity of the war. The integration of references to the body, story, memorial, graves, were all important.
Process
The books have been hand-bound through the collaboration of the 800,000 team, six high schools, and three groups. An accompaniment track of music produced by a group from Harrisburg adds to the atmosphere. Kits were developed for the schools to participate. Viewers participate by printing their hand in clay on a page...as a life-for-life representation.