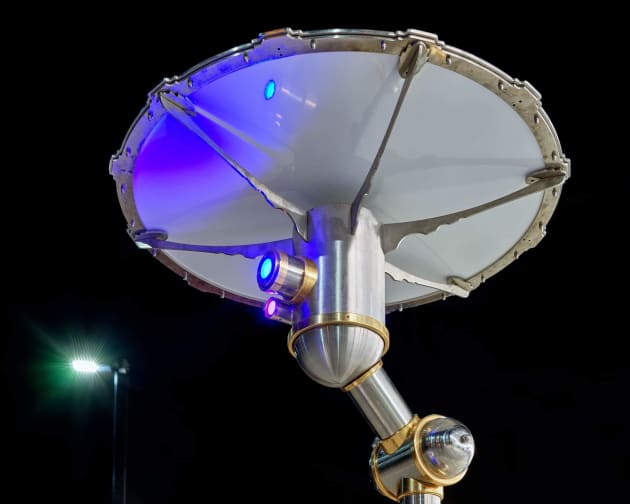 Photo: Alan Warren
Photo: Alan Warren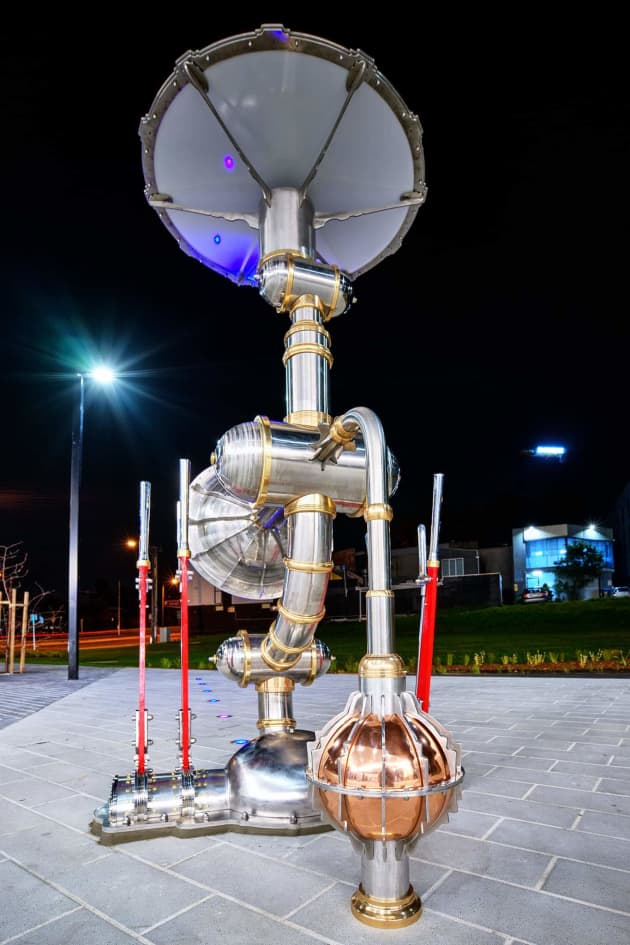 Photo: Alan Warren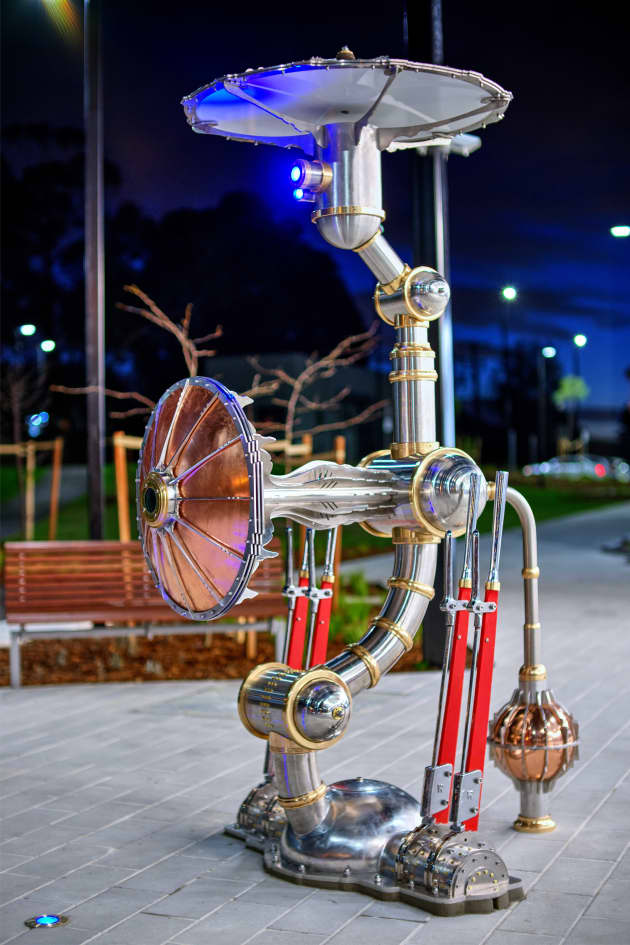 Photo: Alan Warren
Client: Stonington Council
Location: Melbourne, Australia
Completion date: 2016
Artwork budget: $70,000
Project Team
Artist Designer Fabricator
Russell Anderson
ArtplusDesign
Cultural Development/Visual Arts Officer
Amy Barclay
Stonington council
Overview
Apparatus for Transtemporal Relocations of Impending Space is an interactive
artwork situated at a busy city train station.
With highly seductive surfaces of polished and cast bronze, brass, steel and copper; playful and responsive lighting and theatre; the machines encourage human interaction and exploration.
Viewers are prompted to consider the nature of time and place, our impact and how we understand what was, ponder what is and speculate on the possibilities
the storey:
Recent cataloguing of the switch house and signal box in preparation for upcoming works uncovered some items of significant interest in the signal box's underfloor area – a curious apparatus with its own signal frame and levers and an accompanying manual that describes the "Apparatus for Transtemporal Relocations of Impending Space" as an inter-dimensional switching apparatus allowing the user to shift between dimensions via a range of transport types including zeppelin, submarine, train, tram and automobile. The machine works by folding time and space, transporting the user to one of several 'tuned' convergence points. It appears that the apparatus was never put to official use as there was no way for travelers to return once they ported into another dimension
Goals
Exploring 'imagined histories' and developing fictional apparatus/instruments with accompanying narratives is a key theme of my APPARATUS Series. By firing the public imagination, APPARATUS invites speculation and discussion, prompting viewers to question to what extent the story is 'real. As well as their physical presence, the evolving narrative becomes as culturally significant as the APPARATUS sculptures themselves. APPARATUS becomes an active part of the local community, reigniting public interest in local history and surroundings. Each APPARATUS is unique and site specific to the local area that it is created for with the story being inspired by the local history of the area.

Process
VicRail requested that the old signal levers that were removed from site be incorporated into new public artwork this commission was with Stonington Council And Vic-Rail
VicRail requested that the old
signal levers be incorporated. These were altered to become switches to allow
for user interactivity with the internal automata and to change the parameters of
the sensor driven ground lights adjacent to the artwork.