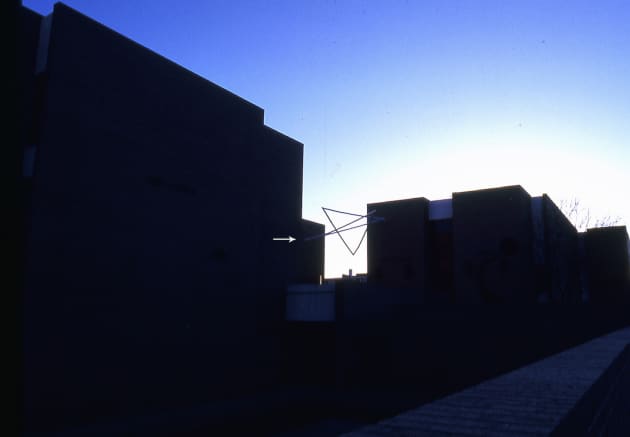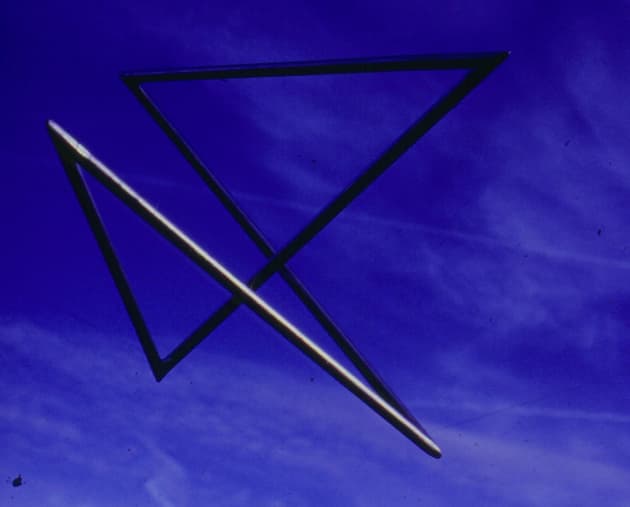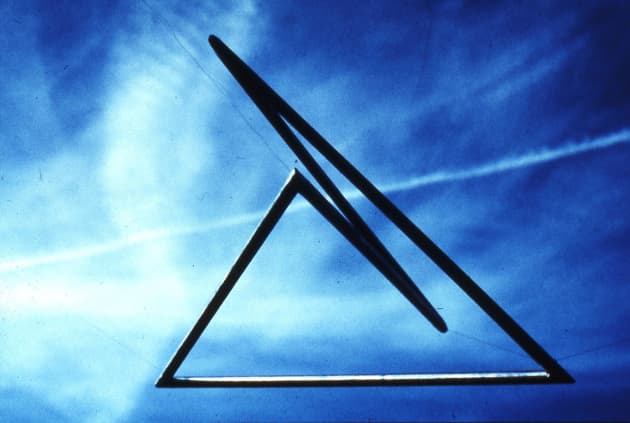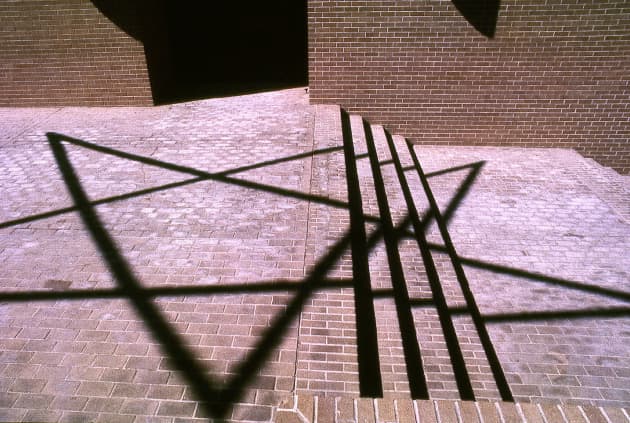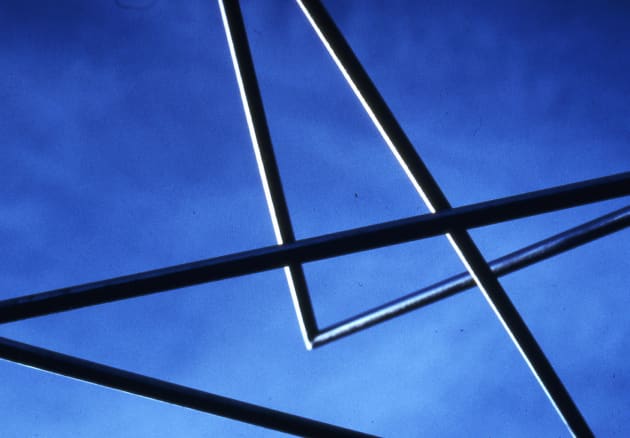 Client: Amarillo Museum of Art
Location: Amarillo, TX, United States
Completion date: 1986
Project Team
Artist
Judy Sutton Moore
MooreSculpture
Other
Amarillo Museum of Art
Amarillo Museum of Art
Overview
Sun Star was designed to celebrate the Texas Sesquicentennial. It was suspended above the plaza of the Amarillo Museum of Art. As the sun moved daily across the sky, an ever-changing shadow was cast. On March 2, 1986, at 12:15PM the shadow of a perfect five point Texas star was cast marking to the day the 150th anniversary of Texas independence.
Goals
To create a work of art to be placed in the plaza of the Amarillo Museum of Art for the Sesquicentennial celebration of the independence of Texas.
Process
Sun Star was the culmination of two years of work. The artist created a non-representational sculpture that would cast the shadow of a recognizable symbol. The symbol chosen was the 5 point star representing the State of Texas. The star design was abstracted into a three-dimensional linear form. In order to create the best shadow the linear sculpture was suspended over the plaza. Specially designed braces were designed and fabricated by the artist. Placing the sculpture in the correct position and attitude was critical to the success of the project. There were two aspects to the alignment; one the alignment of the sculpture with the sun and two, the position of the sun aligned sculpture with the site. The sculpture was raised in place two weeks before the alignment date. As planned on March 2 at 12:15 pm Sun Star successfully aligned with the sun to cast the shadow of a 5 point star.
Additional Information
Location: Amarillo Museum of Art Materials: PVC Dimensions: over all size 20' x 20' x 20'