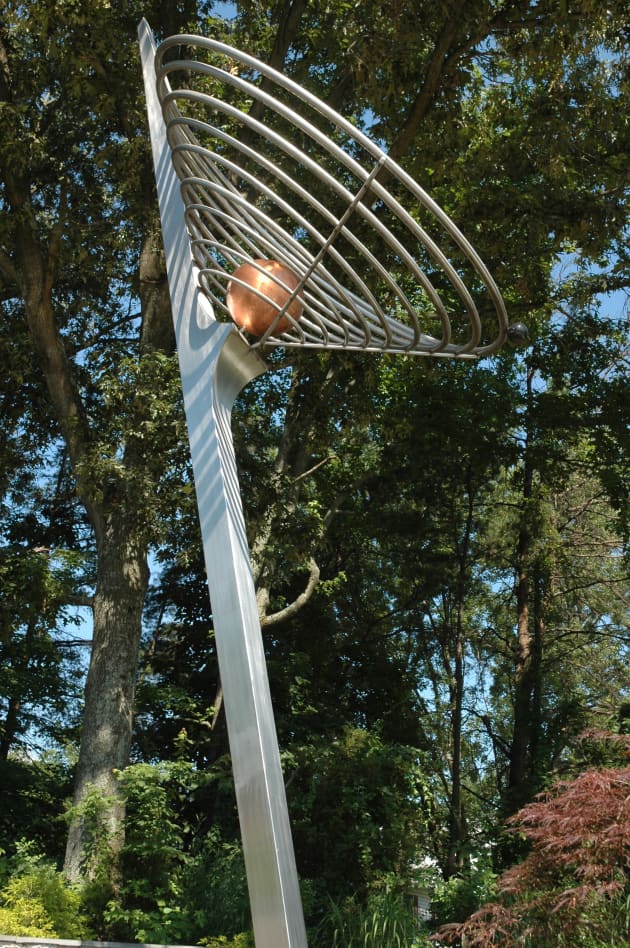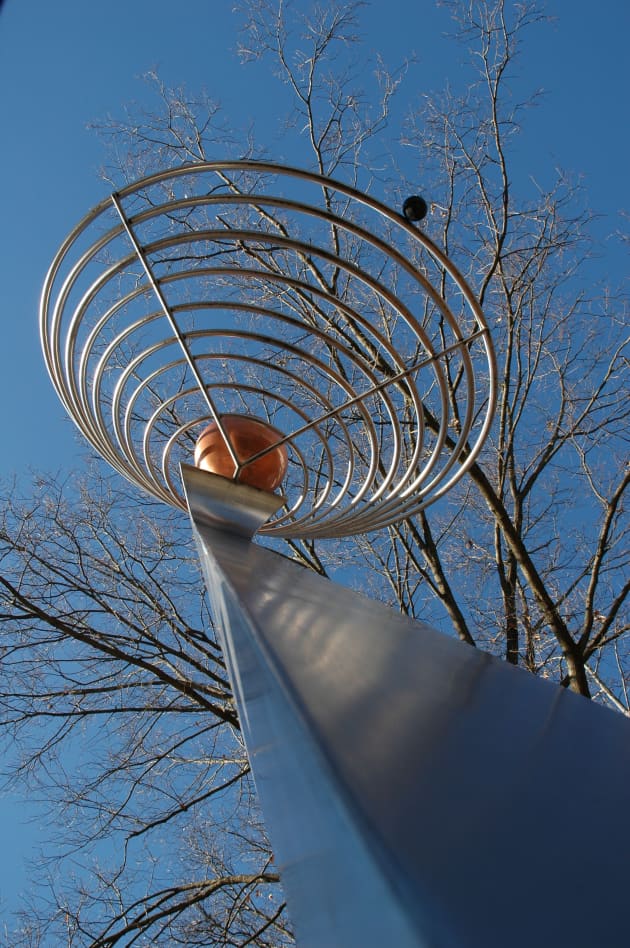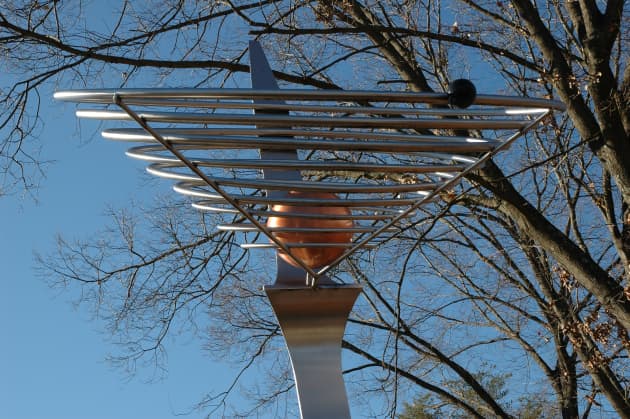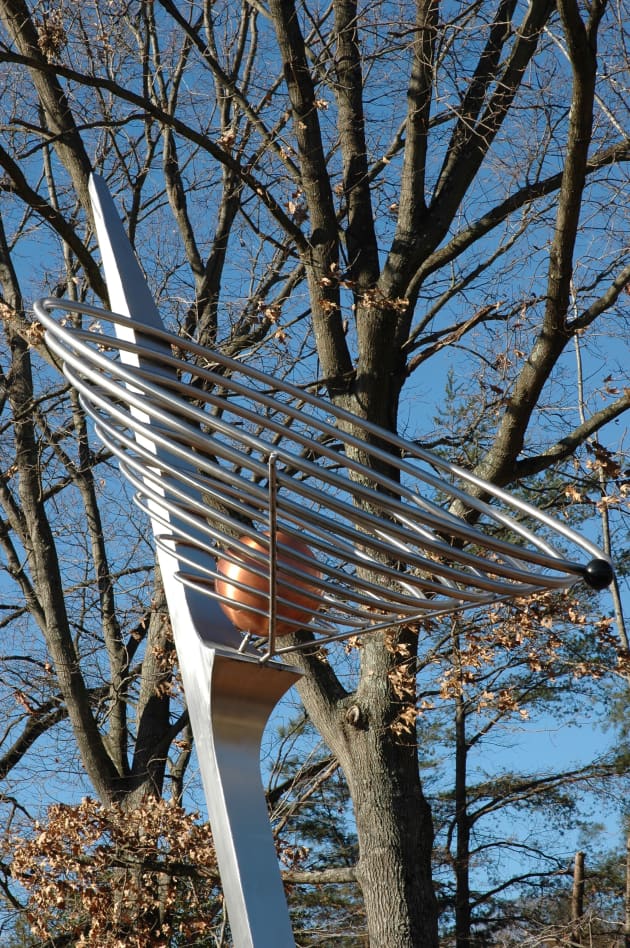 Client: Friends of Anne Arundel County Trails
Location: Severna Park, MD, United States
Completion date: 2006
Artwork budget: $125,000
Project Team
Artist
Judy Sutton Moore
MooreSculpture
Client
Friends of Anne Arundel County Trails,
Friends of Anne Arundel County Trails,
Industry Resource
Maryland Metals
Maryland Metals
Overview
Pluto, the Outer Reach is the second of ten sculptures to be installed on the Planet Walk. Pluto is the smallest of the planets and at the greatest distance from the sun. The Pluto station is both the beginning and the end of Planet Walk. Like the Sun, Pluto serves as a gateway. The copper sphere representing the sun is surrounded by rings that illustrate the orbital paths of the planets. Pluto is seen as a small black sphere on the outer reach of the last ring. The sculpture was completed before the status change for Pluto.
Goals
Planet Walk is a linear art museum extending for 4.6 miles. Sculptural expressions of the sun and each planet will be placed at the distance and size appropriate to its relationship to the sun. The sculptures are not to be representations of the planets but to address the essence of each planet.
For most of us, our Solar System is immensely interesting but unfathomable. The
sculptures of Planet Walk provide the opportunity to bring a sense of reality and
provide a visual language to the Solar System. These works of art stand alone as
artistic expressions and inspire us to learn more.

Process
As with all projects the artist created a large scale model of the design for Pluto.
The model and scale drawings were presented to the Board of the Friends of Anne Arundel County Trails for their discussion and approval. Once approved the model and drawings were used by the engineers for their signed engineers drawings. The engineer's drawings were taken to Maryland Metals for fabrication of the stainless steel. The spheres were fabricated at EH Schwab. The artist and fabricator work closely to assure that the sculpture followed the approved design and drawings. Installation was accomplished in corporation with the artist, Maryland Metals and Crane Rental Company.

Additional Information
Location: Planet Walk on the B&A Trail, Maryland. Materials: Stainless Steel & Copper Dimensions: 28'H x 12'W x 14'D. Commissioned by Friends of Anne Arundel County Trails, Maryland Transportation Authority and NASA.