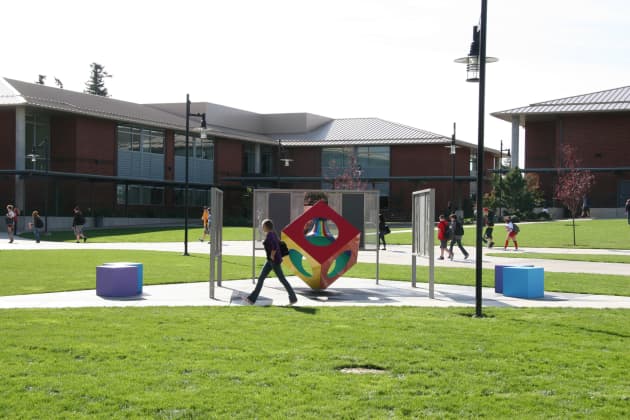 Client: Union High School
Location: Vancouver, WA, United States
Completion date: 2010
Artwork budget: $89,000
Project Team
Overview
Re-Union addresses the importance of communication, and presents an opportunity for the students of Union high school to create their own images or texts to express their ideas and thoughts about their education and lives. The photo-etched panels allude to the original high school's history through images from the original school.
Goals
The goal was to create a more interactive artwork for the students. As such students could draw or write their own expressions in chalk on the included slate blackboards.
Process
We worked closely with the school and their desire to see the historic/original one room school house bell as part of the artwork, including its repainting.