Welcome to the December edition of CODAmagazine, where we share the best design + art projects from all over the world. Video is the organizing principle this month and what a thought-provoking issue it is!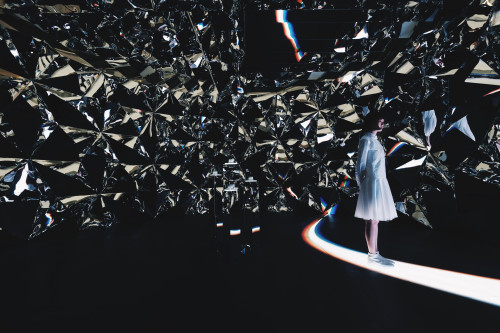 We appreciate that video is an important way to tell the full story behind commissioned art projects – from the source of inspiration, through the collaborative process and the actual creation of the art to the experience of work that is rich in movement, light, and live-action projection. These creative design + art documentary shorts highlight commissions where art is successfully integrated into interior, architectural, and public spaces.
In this engaging issue you will:
be immersed in a poetic universe created through machine learning and artificial intelligence with artistic interaction in Paris, France
witness the creation of a public-participation video installation in Times Square that symbolically releases our fantasies of overcoming imposed obstacles in our lives
be absorbed in a multi-sensory, origami-inspired sculpture in Dallas, TX that brings the aesthetic force of kaleidoscopic beauty forth with animated sequences of geometric shapes and particle animation that are ever changing
behold the recreation of a 3-metre tall ancient sculpture carved from a single 45,000-year-old tree via augmented reality in New Zealand
explore new ways of storytelling through an intelligent artwork created with realtime data that both expresses and responds to the spirit of Los Angeles
and much, much more.
We hope you will subscribe to CODAmagazine on Flipboard to receive the best design + art projects from all over the world, delivered to you, free of charge, each month. Upcoming issues include themes of Placemaking, Light as Art, Transformative Walls, and more! We look forward to sharing these incredible collaborations with you.
Sincerely,
Toni Sikes, CEO and Publisher
CODAmagazine