Welcome to the October edition of CODAmagazine, where we share the best design + art projects from all over the world. The Living Form is the organizing principle of this month's issue and what a beautiful issue it is!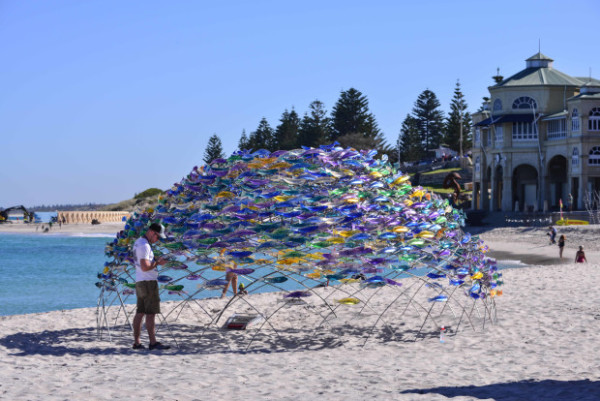 Flip through to discover 25 design + art projects from our talented international community of creatives that celebrate living beings in all their forms through a wide range of artistic mediums. These spectacular works all integrate dynamic form into the built environments we experience in our daily lives.
Browsing this issue, you will:
enter a festival in Tulum, Mexico through an 8-meter tall human sculpture covered in Kush greenery
experience the movement, pace, and energy of students through large-scale sculpture in Grand Rapids, MI
commute through Amsterdam via an LED map celebrating the life of a beloved former resident
view the first monumental sculptural art made entirely of chairs in the human form in Englewood, CO
interact with a colorful school of glass fish on a beach in Australia
be greeted by a dramatic hotel reception area draped in moss in Iceland
and much, much more.
We hope you will subscribe to CODAmagazine on Flipboard to receive the best design + art projects from all over the world, delivered to you, free of charge, each month. Upcoming issues include themes of The Magic of Color, Video, Placemaking, Light as Art, Transformative Walls, and more! We look forward to sharing these incredible collaborations with you.
Sincerely,
Toni Sikes, CEO and Publisher
CODAmagazine